You're probably trying to look for the best gloves suited for you. Of course, as a third baseman player finding the best gloves out there, is of utmost priority to deliver the best performance on the field. 
But a lot of options are out there, which can lead you to get confused. So well I have the ultimate list for you, which will cater to your performance and also deliver you the skill that you precisely need. 
So let's get into it, shall we? 
Best Gloves for Third Baseman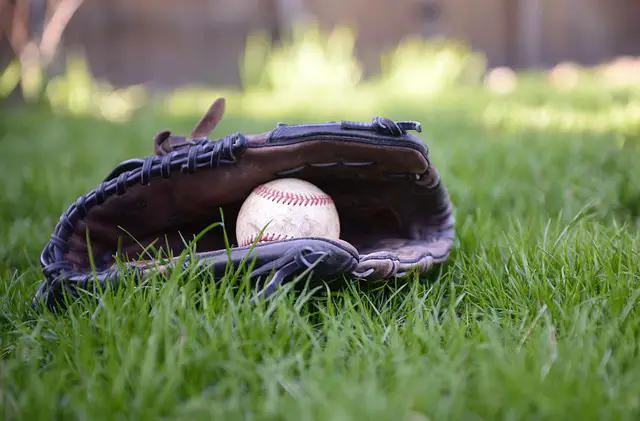 SSK Z5 Craftsman Infield Baseball Glove 
The SSK Z5 craftsman Infield baseball glove series is perfect. They have premium cowhide nameshi leather, which gives a real supple, soft, and game ready feel to the glove. The glove is lightweight, they are easy to shape, very durable, and easily forms to your hand and playing style.
So these gloves give you enough freedom to move at 3B, but also give you the comfort and flexibility factor as well. Also, let me mention that the glove undergoes an extra factory break in the process to ensure a game-ready feel. The glove comes out of the box game ready so players who wanna try and shape their glove as soon as possible and perform quickly on the field, these gloves are your choice. The SSK Z5 Craftsman Infield Baseball gloves also have a so-called dimple sensor technology, so the grip of the ball is increased exceedingly whenever you go for that groundball catches.
Pros: 
Game ready 
Affordable 
Dimple Sensor Technology 
Premium Cowhide Leather 
Cons: 
Not a lot of options to choose from 
Rawling Heart of the Hide 
Well, our list wouldn't be complete if we didn't try and recommend Rawlings. And of course, we will recommend the best of the best. The Rawlings Heart of the Hide is the best 3rd baseman glove out there. They are quite literally the perfect gloves, in terms of quality, excellence, and performance. They have gloves in both hand orientations, which allows you to choose what you want exactly. 
The infielder gloves are made with the size specification of 11.5 -11.75 inches, making them a suitable option for third base. The gloves are made come with two different web options, the Pro-I web option and Pro – H option making them perfect for visibility and catching those grounded balls. These gloves are guaranteed hit, and you can trust this not only by my verdict but the verdict and trust of many of the Major League Players. 
They are made fit for comfort and have finger-back paddings and linings. This protects you from all those impacts coming your way. Also, you can trust that these gloves will last you for a really good long time. 
Pros: 
Premium Leather 
Optimal size 
Pro – I and Pro – H web 
MLB trusted 
Cons: 
Expensive 
Not a lot of options are available
MARUCCI Krewe M-Type Baseball Glove 
The MARUCCI Krewe M-Type series is quite the exquisite line of gloves. They are absolutely stunning, especially look-wise. They have this clean and smooth sort of look toward it, giving it some sort of suppleness and softness to it as well. I love this series especially mostly of how they give a rich look but come in an affordable range. 
The glove is designed specifically for 3B players. They come in a size specification of 11 inches. So, they are super compatible in terms of playing as a 3rd baseman. Just like any other gloves, they come in both hand orientations suitable for your play style. They are designed for a lightweight feel and fielding control. They have smooth cowhide leather and a supple leather palm lining with added cushioning. The gloves also have a smooth microfiber wrist lining and finger lining. 
Pro: 
Microfiber Wrist 
Richer Look 
Perfect third base size specification 
Lightweight feel 
Affordable 
Cons: 
Not a lot of trials and testing done
Rawlings Sandlot Glove
We have another Rawlings, on the list, now these gloves are as you know, or even any avid baseball lover an all-rounder glove. The gloves are therefore catered to be the best gloves for 3rd base. The Sandlot Series is perfect, and most affordable for those people who are looking for gloves in a budget-friendly range. 
These gloves have all the properties that a normal 3B glove would have. But, they come in a much cheaper range. They come in both hand orientations and they have a size specification of 11.75 inches, which comes in a few different options. The gloves come with a modified trapeze web perfect for fielding positions. These gloves are also perfect if you're trying to experiment with different options and reviewing what's best for you. They zero shock palm pads for extra protection, and padded finger back linings for that extra unmatched comfort. The gloves also come with an 80% break-in from the factory and the 20% will be done by you, therefore making them game-ready right out of the box!
Pros: 
The break-in is super easy 
Affordable 
Good protection 
Good quality leather 
Cons: 
Longevity and durability are compromised
MARUCCI Oxbow Baseball Glove
The MARUCCI Oxbow baseball glove series is really great and something one should consider buying. The gloves have the utmost quality of durability and longevity factor due to their full-grain Cowhide Leather shell. 
The supple leather palm lining with added cushioning gives great comfort during the entire gameplay. Smooth microfiber wrist lining with high-density memory foam ensures that you have the best of the best performance and also enough flexibility and mobility during the entire gameplay.  The laces have an added factor that contributes to its longevity factor and that is its professional-grade rawhide laces which also increase durability simultaneously. They come in a size specification of 11.5 which is optimal for a third baseman
Pros: 
Durable 
Flexible 
11.5 size specification 
Laces for durability 
Cons: 
On the pricier end of the spectrum