Well hello there! Gals and Guys! Are you looking for the best type of batting gloves that will help you improve your batting skill to the max while still keeping you comfortable at each swing? 
You are in the right place because I have compiled some of the best batting gloves out there that will improve your skill to the next level. 
Let's get into it without any further ado! 
Best Batting Gloves in 2023
Franklin Sports Batting Gloves
The Franklin sports batting gloves are quite the type of gloves that will help you improve drastically each time you perform. It gives you all the features that you need in a baseball batting glove. The glove features a unique shock sorb palm padding that will help you to increase your swing at each pitch thrown towards you while helping you to gain ultimate protection each time you are playing. 
The Franklin sports batting glove is made from high-performance genuine leather that improves the batter's grip each time consistently. The Tri Curve Technology allows each of these gloves to be pre-curved and have to the anatomy of the human hand. This doesn't allow the glove to bunch up as you'd notice and improves the fit, feel, and performance. The gloves also have a mesh vented technology that allows your hands to be kept cool and dry when hitting. 
Pros: 
Premium quality leather 
Mesh vented system 
Improved grip 
Shock absorb protection 
Cons: 
Durability is compromised 
Under Armour Clean Up 21
Under Armour has always been a great sports brand. It has provided the best each time and with the best quality at the same time. It doesn't compromise in terms of delivering and giving its customer base what you want and what you desire most in a product. The gloves are made from 68% Polyester, 27% polyurethane, and 5% elastane so it gives you a lot of flexibility. 
The synthetic palm provides enough durability and grip. The gloves are built with heatgear fabric, this fabric allows you to keep your hands dry and cool each time you play the game. This allows you to keep your head focused, making you feel light and easy each time. The synthetic overlay allows you to get much better support. Perforations also help you to able to breathe easily so you'll feel comfortable each time. 
Pros: 
Elastic wrists 
Perforation for breathability 
Synthetic palm 
Keep your hands dry and cool 
Cons: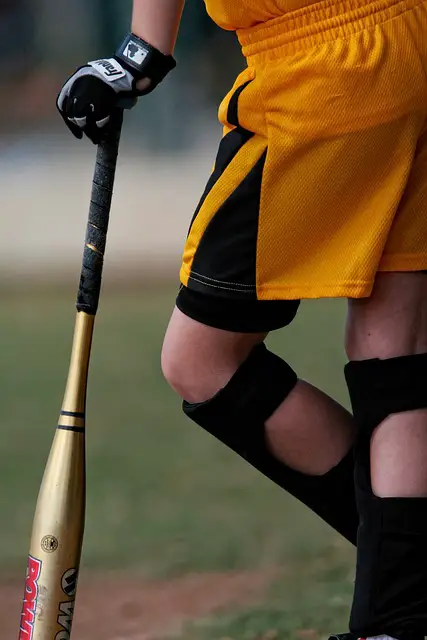 Easton Gametime Batting Gloves
The Easton Gametime batting gloves are designed to last for every swing that you make as a batter. The Easton Gametime batting gloves are made from goat skin leather which will help you have maximum comfort. These fastpitch batting gloves have a sublimated flexible four-way stretch mesh that gives you the ability to have a great grip on the bat while also maintaining a great fit on your hand as well. 
The neoprene cuff allows for a much more secure fit overall, which allows for adjustability easily while also giving you the freedom to move easily as well. The Easton gloves are just the type of gloves that will help you work your way to the top and reach the pro-level playing style. So if I were you I'd buy these gloves without any hesitation on my next splurge. 
Pros: 
Adjustability 
Secure fit 
Mesh for breathability 
Premium goat skin 
Cons: 
EvoShield SRZ-1 Batting Gloves
The EvoShield SRZ-1 batting gloves are just the type of gloves you need for giving the best type of performance each time you set foot on the diamond. The gloves are designed to give you a flawless feel and performance easily each time. The gloves can also be used as softball batting gloves and this will easily allow you to perform on the field without any hindrance. 
The look of these gloves and just the feel of it are impeccable, they have everything that you need. And yes they are perfect down to the very last detail itself. They do ensure that you get comfort, while also enabling you to perform at each swing consequently very well. They are made of flexible fabric so you can easily work your way with holding the nat without any hindrance. 
Pros: 
Silicon heat transfer 
Easier adjustments 
Better fabric for breathability 
Cleaner and sleeker look 
Cons: 
Louisville Slugger Batting Gloves
Next on the list is the Louisville slugger. The batting gloves are just absolutely perfect and they have everything that you need to get the perfect swing and comfortability at the same time. The performance that you are gonna get with these is gonna be off the charts and don't take it from me but a lot of trusted users have loved this and continued to buy these products for themselves. 
They have everything that you desire in a batting glove from comfortability to breathability and even flexibility. The gloves will help you to drive to your ultimate best without having to break a sweat each time you play. So they are pretty awesome every time you play on the field. The gloves are made from neoprene which allows you to have great adjustability. 
Pros: 
Breathability 
Adjustability 
Flexibility 
Great performance 
Cons: 
Marucci Blacksmith Batting Gloves
The Marruci Blacksmith batting gloves are just perfect. Worried about those icky blisters and those annoying scuffs that you get each time you wear your batting gloves? The gloves are made of goat skin that is of superior quality and also increased padding that will help you to reduce the amount of friction each time you play on the field. So these are technically the best batting gloves to prevent your blisters. 
The gloves also have an elastic wristband that allows you to have great adjustability, not allowing you to have any of that annoying loose grips but remains tight and secure at the same time. Extended leather wrap on the index finger adds protection and abrasion resistance. So these are absolutely great and are perfect as your next batting gloves and you should definitely get them on your shopping spree.
Pros: 
Adjustability 
Comfort 
Flexibility 
Mobility 
Cons: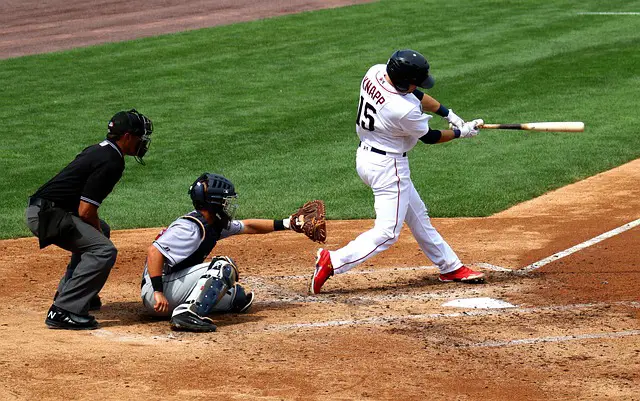 How to Choose Batting Gloves for Baseball & Softball 
It is important for you to choose the right type of batting gloves that will be able to aid your performance while still giving you the features that you need in a batting glove. 
Breathability 
As you might have taken already from all of these gloves suggested above. You need breathability, well it's probably because of those exhausting days on the field, in the sun. Your gloves become all the ickier and more uncomfortable which will just make you annoyed. So look for something with a mesh installation, that's really gonna pump you and give you comfortability factor and even that icky feeling is also gonna disappear. 
Durability 
Yea, it's obvious, right? However obvious it might sound a lot of gloves lack in this way and they might tear up and get holes in them. That's gonna be a hindrance for you itself and will just force you to get another every time. So that's super painstaking and if you don't wanna fall into that, then I suggest you go for a durable leather even though it's on the pricier end. 
Flexibility 
Try to find something that will help you move easily and not hinder your movements but instead promote it each time you play. So do look for something like that. Look for something that will promote your performance and the way you move on the field each time. The glove should allow you to move your fingers and wrap them around the bat very easily. So make sure that you are able to do that when considering buying a pair of batting gloves. 
Breaking in is another factor when checking the flexibility of a certain glove, there are several ways to break in your glove. But conditioning your gloves are the most effective way, here are some of the best conditioners for baseball gloves and also a few ways to break in a glove as well, these will make the breaking in process much easier and smoother!
Adjustability
This is another major factor to check. Don't look for something that will just give you a really tight fit that will hinder your circulation and movement. If it's too loose then it might slip off your hand every time you try to swing your bat and then you might have to keep adjusting it each time. Rather find something with an adjustable strap that will help you to adjust the way you like it to be adjusted. So that's something you should consider when buying a batting glove, to ensure that you are at utmost ease when playing on the diamond. 
Now, if you do find these options expensive and wanna find a better alternative, then there's an easy of making your own baseball glove. It can be hard to find something affordable in your budget, you can always use this when you are practicing, but I wouldn't recommend using it when you are playing on the field.