Are you looking for the best slowpitch softball shoes for men and women? Confused about what will be the best-suited option for you 
Well, the search is over because I have some of the best softball shoes out there that will be absolutely perfect for you to wear any time you wanna play slowpitch softball. 
Let's get into it! 
Best Men's Softball Cleats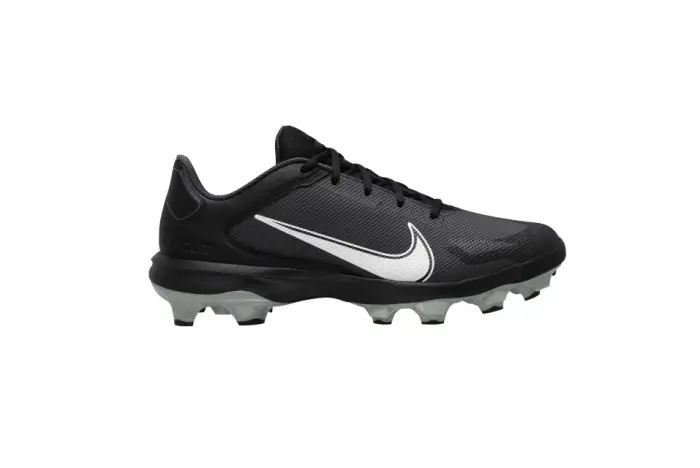 Under Armour Leadoff Low Rubber Molded Shoe
Under Armour is a great sporting brand altogether it gives you everything that you need from the finesse of each of the designs and the sleek style and the way it looks so honestly they are quite the best type of men's softball cleats out there. They have everything that you desire in a sports cleat from the accurate sizing to the convenient designs as well. 
The synthetic upper is lightweight enough to give you enough breathability all time you perform on the field, thus giving you enough stability and no awkwardness each time you perform so honestly they are quite the type of cleats. They also have a durable overlay for toe cap protection and durability as well, this contributes to both factors thus giving you so much freedom to work with. 
Pros: 
Breathability 
Padded collar and heel construction 
Improved traction 
Lightweight 
Cons: 
Durability is highly compromised 
Adidas Adizero Afterburner 8 Baseball Shoe
Well, the next on the list is the Adidas Adizero afterburner 8 baseball shoe, which gives you a lot of comfort well as you know it's no news at this point but Adidas has always given the best of the best quality to its customers each and every time. While also giving you so much comfort and flexibility on the move. Adidas has been a favorite of many in the sports community mainly because it meets the satisfaction of the customers each time they deliver their products to their loyal customer base. 
When we look at these cleats just in general they have a super lightweight characteristic so you can flexibly move each time on the field they are great every time you perform on the field these shoes will help you perform excellently while still giving you enough mobility to move on the field and also enough freedom that you desire as well. 
Pros: 
Secure fit 
Ventilated upper 
Breathable lining 
Durable grip 
Cons: 
Adidas Men's Icon 7 Md Baseball Shoe
Well, there you go! Looks like we have another Adidas on the list and well rightfully so these have all the things that you'd wish for in your cleats. Each time you want to perform excellently and splendidly in the field then well this Adidas is your go-to choice without any hesitation whatsoever. They are absolutely amazing and perfectly made while keeping in mind all the needs that you require in your baseball cleats. 
The Adidas cleats have everything that you need in a pair of great yet legendary cleats. They have lightweight properties which are built for traction giving you exceptional grip on the field every time you set foot on the diamond. While giving exceptional grip it also gives you great mobility and flexibility as well. So there you have another reason for you to buy another of these amazing pair of shoes that will work charms every time you perform. 
Pros: 
Gives Agility 
Improves Mobility 
Promotes Flexibility 
Great traction
Cons: 
New Balance FuelCell 4040 V6 Turf-Trainer
Last on this list is the new balance cleats, they are another great pair of cleats that will help you to improve your agility on the field each time you perform. These cleats will give you the type of performance that you desire and will also help you so much to improve your pitching diving or even catching skills. With these, you will be guaranteed a show-stopper each time you perform. 
Well, these shoes have everything that you'd want as your pair of next cleats from the rubber sole that gives you great traction on the field and the amazing fuel cell foam that gives you a propulsive feel each time you perform. These shoes are gonna ensure that you perform excellently each time and make you perfect whenever you play the game. So what are you waiting for, get the new balance shoes right this instant or on your next splurge. 
Pros: 
FuelCell foam for comfort 
Burrito closure for a secure fit 
Synthetic mesh for durability 
Give great traction 
Cons: 
Best Women's Softball Cleats
Under Armour Glyde Rm Softball Shoe
The under armour glyde just in general is the type of shoe that you'd like to wear anywhere and everywhere whether you're on the field or off the field mainly because of the way they are designed to give you ultimate comfort each time. The sneakers are designed in a way to give you the ultimate durability and comfortability each time you perform. 
Along with that, they have a more secure heel pocket for added comfort. They also have a TPU molded toe cap that allows you to have enough durability and longevity with this pair of cleats along with that they are suitable and designed specifically to match the needs of women's softball players. So you can rest assured that these are definitely catered to your style and you should buy these. 
Pros: 
Breathability 
Charged cushioning 
Aggressive traction 
Lockdown fit by lacing 
Cons: 
Nike Women's Lunar Hyperdiamond 3 Pro Cleats
The next on the list is the Nike Women's Lunar Hyperdiamond 3 Pro CLeats now believe it or not but Nike does have a separate fan base as well and they like any other sports brand doesn't fail to impress its customer base each time they are on the field. They have everything that you need from a cleat, from style to comfort, to control and grip as well. 
These pair of cleats from Nike will perform excellently on the field each time you even out them on. The thing about these cleats is that they have a breathable mesh, which doesn't allow you to get that icky feeling but instead allows you to perform without any of that awkward feeling each time you play. They also have a perfect cleat system that allows you to make cuts or brakes and even make sharp turns or cuts each time you play on the field so honestly they are really sturdy and they also give you amazing traction as well. 
Pros: 
Breathable mesh 
Makes cuts and brakes easily 
Great traction 
Good comfort 
Cons: 
Not a lot of trial and testing done
New Balance Fresh Foam Velo V3 Softball Shoe
New Balance as you expect it to be they have everything that you need in a cleat as well. They give you the best of the best quality of cleats and they are super amazing, having the comfort factor as well as the grip and sturdiness of each of the cleats that are present so they are super amazing. 
Well in terms of features, let's talk about how they would perform on the field. They have fresh foam incorporated into their midsole that gives them the liberty to move freely as well as gives them a lot of liberty for a lot of comfort through this cushioning. They have TPU molded cleats that will help you gain good enough traction on the field each time you set foot to perform on the field. 
Pros: 
Comfort through cushioning 
Breathability 
Great traction 
Good grip 
Cons: 
Mizuno 9-Spike Advanced Finch Elite 5 Softball Shoe
Well next on the list is the Mizuno 9 spike advanced finch elite 5 softball shoe and well this is the last on our list as well. They give you a lot of freedom and mobility when you are wearing these cleats and honestly, I find these super perfect. They are perfectly engineered and crafted for softball players giving them a lot of freedom and enough traction and grip as well.
 They have translucent-shaped TPu studs which give a great amount of traction on the field while improving your grip on any type of field and also giving you enough control as well. Another amazing feature of these shoes is the way they are built to give you superior fit and comfort due to their padded tongue. Moreover, the outsole is designed to give you enough lightweight properties so you can perform those quick movements with ease each time. The Mizuno 9 spike is really worth all your big bucks and you should definitely invest in pair. 
Pros: 
Breathable fabric 
TPU stud for great traction 
Secure fit 
Great comfort 
Cons: 
How to Choose Slowpitch Softball Cleats
When choosing the right softball cleats for yourself, just as you read above you should make sure that they have everything you require in a softball cleat from the cleat type and style including as well. Look for something that will suit the type of field you are playing, the cleat should be able to have great traction on the field that you are playing be it dirt or even artificial turf. 
Be sure to also check the specific cleat style you are going for something like metal cleats give a superior amount of traction, but is not preferred by many for a lot of reasons. But molded cleats on the other hand have great popularity amongst many and they still provide the type o traction and grip that you need on the field so honestly they are a great pair of shoes. 
All that you require in a cleat is needed when you perform on the field especially. Make sure that you are buying something that will help you get a comfortable fit that is not extremely tight or extremely loose either, it should have a snug fit that doesn't give you any type of hindrance in terms of performance especially. So do make sure that you find something of the right size and fit, because it might hinder your performance. Cleats are meant to be comfortable rather than hindering or constricting. The cleats should also promote enough stability whenever you are walking running or doing any other activity. Quick movements and even certain rigorous movements are there that are performed in baseball or even softball so having the right amount of support and stability is necessary. If there's nothing of such then you might face with some problems like feet or ankle problems. Try to find something durable as well, that will last you a good enough long time rather than just staying for a couple of months otherwise it might be a problem to continuously change and find the right cleat each time for yourself. Do consider your budget and the brand you are buying as well.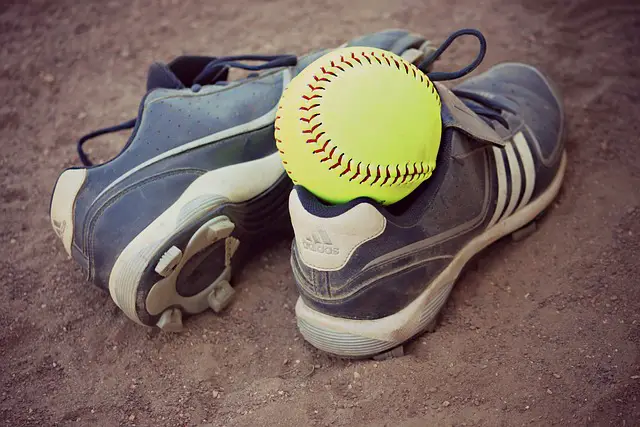 Conclusion
Well, there you have some of the best cleats that will simultaneously improve your performance and still give you great comfort at the same time. I hope this article has also helped you to understand how to pick the right cleat for yourself. Of course, these shoes are perfect for your baseball or softball games but this is all up to your personal preference and desire.