So, you came across this article, and well now you're looking for the solutions to your answers. What's the best catcher's mitt for you when there are so many out there that claim to be? 
Well, don't worry you have all the solutions present here. These mitts will cater to your specific needs and choices. 
Here I have a list of each mitt that is best in each of the categories presented here. 
Our Top Picks
Best Overall Fastpitch Catcher's Mitt: Rawlings Liberty Advanced Catcher's Mitt
Best Youth Catcher's Mitt: Rawlings Shut Out Youth Catcher's Mitt
Best Fastpitch Mitt for Under 10 Years: Mizuno Prospect Youth Catcher's Mitt
Best Budget Catcher's Mitt: Mizuno Franchise Fastpitch Mitt
Best Fastpitch Catcher's Mitt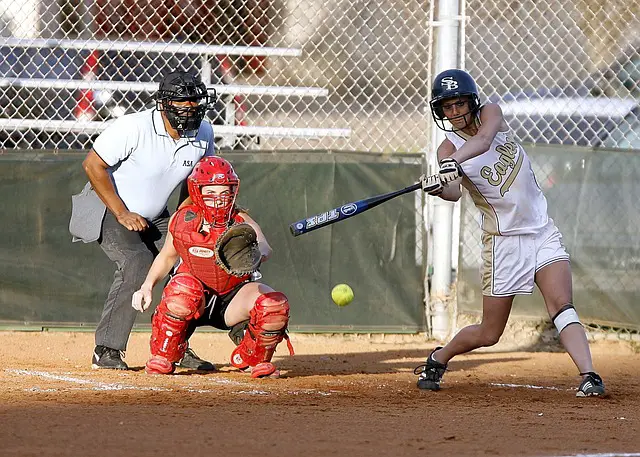 Rawlings Liberty Advanced Catcher's Mitt 
The Rawlings Liberty Advanced Catcher's Mitt is the perfect catcher's mitt in terms of pricing and even quality wise. Rawlings never fails to meet the standards of quality and design-wise. 
These are specially designed for catchers, they are designed to fit the catcher's hand exceptionally while still providing enough comfort and mobility as well. They are 33 inches in size and have a Pro H Web. These mitts are designed so that they can form a pocket easily whilst protecting from behind the plate. 
The Rawling Liberty Advanced series are made for High Schoolers to the Pros so you can be sure, that you will never go wrong with these mitts. These are also designed to have Pull Strap Closures allowing players to adjust their wrist size. These mitts come in game ready with almost 70% of the factory break-in while 30% will be done by you. 
Pros: 
Good Break-In Period
Designed for Catchers 
Adjustability Feature 
They are designed for High Schoolers and Pros 
Cons: 
Durability is compromised 
Pricier end of the scale 
Best Youth Softball Catcher's Mitt 
Rawlings Shut Out Youth Catcher's Mitt 
We have another Rawlings, now these are specifically designed for ages 8-14 years. The Rawlings Shut Out Youth Catcher's Mitt comes in super cheap, so you can always try and experiment with different mitts, that cater to your kid's needs. 
They come in 32.5 inches having a Pro H Web Design, which provides the ultimate level of comfort and protection to allow catchers to stop every ball at the plate. These are specially designed for the hand size of female players, this gives the ultimate level of control and comfort. 
The mitts protect you from all those hard impact balls that come your way, they have zero shock palm padding for enhanced protection. These mitts also have adjustable straps, which you can always try and adjust to make them customizable to your fit on any hand. The mitt comes in game ready by having an 80% factory break-in and 20% player break-in, enabling your child to use them as soon as it's out of the box. 
Pros: 
They are affordable 
Protection
Fits female hands 
Has velcro straps 
Cons: 
Best Softball Catcher's Mitt for 10U 
Mizuno Prospect Youth Catcher's Mitt 
The Mizuno Prospect mitts are perfect for youths in the age group of 11 -13 year age. These also come in the size specification of 31.5 inches making them, catered to the designs of pitchers. 
The Mizuno Prospect mitts are used and recommended by many. These mitts have excellent padded protection, which is of the highest necessity to catchers. The padded protection, along with the para shock technology allows each of these balls to bounce off of the mitt. 
Once these are completely broken in, the mitts sort of create a well-rounded pocket that is easy to entrap balls. Along with that, the Mizuno Prospect GXC112 series is made out of their utmost professional style laces to give you a professional look and feel. It is made out of premium quality Bio Soft Leather. 
Pros: 
Excellent protection 
Professional lacing 
Affordable 
Premium Quality Leather 
Cons: 
Can cause wear and tear easily
Other Great Softball Catcher's Mitt
Wilson A2000 Fastpitch Catcher's Mitt 
Now a list wouldn't be complete if we hadn't suggested the Wilsons, of course. The Wilson A2000 is designed to meet the need for softball catchers. They are made with the size specification of 34 inches. 
They have an adjustable drawstring closure, that is easily adjustable to try and fit your wrists while still providing you utmost comfort. And of course, no Wilson mitts are complete if they do not have the spin technology in each of their mitts, included with super skin technology. 
Super skin technology is what offers the mitt to be easily cleaned and also makes it almost moisture-resistant. They come in both hand orientations, so you can rest assured choose what's best for you. In terms of webbing style, they have what they call the victory web, allowing you to entrap balls easily. The Wilson A2000 mitts are catered to women players especially, so this wouldn't be too much of a hassle to buy. 
Pros: 
Designed for women catchers
Has good protection 
Has super skin technology 
Quite durable 
Cons: 
Can be heavy 
Is on the pricier spectrum 
Mizuno Prime Elite Fastpitch Mitt
The mitts that we have suggested here are from Mizuno again, although not having a longstanding name as Rawlings or Wilson, Mizuno makes sure to cater to the needs of its customers thus giving them enough freedom to work with their products. 
The mitts are specifically designed for fastpitch players, making them the best fastpitch catcher's mitt. The mitts are made from professional-style smooth leather that has the perfect balance of oil and softness for an exceptional feel and firm control. The mitts come with professional patterns, making them perfectly fitted for your play style. 
They also have finger core technology, the new finger stall shape to help improve flexibility and control when making all those tough plays on the field. This gives a more comfortable option for players who prefer to shift their ring finger to the pinky slot. The roll welting provides a cleaner look to the mitt. 
Pros: 
Finger Core Technology 
Professional lather 
Pro Designs 
Roll welting to provide more comfort 
Cons: 
Expensive than most mitts 
Mizuno Franchise Fastpitch Mitt 
The Mizuno Franchise Fastpitch mitt is a catcher's mitt for softball. These mitts are used and designed for catcher's to be able to catch all those hard hits and balls that come their way. They come with padded protection thus enabling comfort and flexibility. 
The mitts come with a size specification of 34 inches and come in both hand orientations making it easier for you to choose what's best for you and catered to your style specifically. 
They have Full grain leather shell and lace binding, which comes in premium quality design and with great durability. The Parashock and palm pad work together to increase impact absorption for less sting. They have something called the V-Flex notch that helps initiate easy closure. They have a double hinge heel, what that does is basically create a centered and wider pocket, through the thumb and pink hinges. 
Pros: 
Protection 
Comfort 
Designed as fastpitch mitts 
Come in good size specification 
Cons: 
Can cause easy wear and tear 
The durability factor might be compromised 
Rawlings R9 Series Fastpitch Mitt
The Rawlings R9 Series is perfect for children of ages 10 and 12 years. They are one of the most trusted series out there in terms of performance and durability. They function extremely well while also providing comfort and flexibility to the kids. 
The mitts are perfect since they have a size specification of 33 inches and a Pro H web design that allows the pocket to form quite easily when played with. The mitts are designed and approved by the pro players, making you feel like a pro when you play on the field. They have a soft and durable shell that is designed to be game ready. 
They have adjustable pull strap closures, making them really great in terms of adjustability. These allow for custom fit and improved performance on any hand size. They also enable protection by having a padded thumb loop, reinforced palm pad, and finger back liners, these protect your hand and create a soft and comfortable feel. 
Pros: 
Pro H web for creating a pocket 
Game ready 
Adjustable 
The protection offered all around 
Cons: 
Can be comparatively expensive 
Frequently Asked Questions 
How do I choose a softball catcher's mitt? 
Factors such as size, webbing, padding, and materials all depend on the player's preference and style. The webbing could either be closed or open like H web. The padding should be well and enough to provide protection. The size depends on your hand and age. And the materials should contribute to the durability and longevity of the mitt. 
Should I get a 33 or 34 softball catcher's mitt? 
This all depends on your personal preference and the position you play in. A 33-inch mitt is mostly recommended for the younger player while a 34-inch is recommended for those who are adults. You can always try both sizes and see what's most comfortable for you. 
How do you break in a softball catcher's mitt fast? 
You could use oil and conditioner to further break it down. Play a few rounds of catch. Use a mallet to try and break it in further or even try and flex and crumble the shape of the mitt while also trying to get the pocket shape to be formed completely. 
What size mitt is good for youth softball catchers? 
Something within the range of 30 and 32 inches is absolutely perfect. But if the child is around 9-10 years of then something with 30 inches is ideal, just be on the smaller side for flexibility, mobility, and most of all comfortability factors. 
Final Thoughts
In my opinion, there are a lot of great mitt options but if you are looking for the best then I suggest you go for something like the above options.
You could choose mitts with great durability factor if you want them to last for you a coup,e of seasons. Or maybe you could try and choose something that's a little underpriced to try and experiment with what's the best option for you.