Worried or not whether you can carry your baseball equipment or not, whether it will pose a threat or not and you don't wanna face any embarrassment.  
I got you covered! I've stated everything in this article about whether or not you can carry certain baseball equipment. 
Let's get into it! 
Can You Bring a Baseball Bat on a Plane?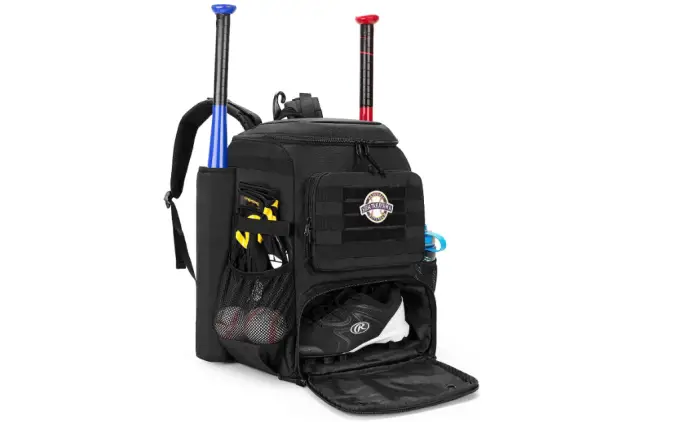 Yes, you can bring a baseball bat on a plane. But again you cannot bring it as cabin baggage and you must try and check it in before entering the airplane. This is because the bat might pose a flight risk for various reasons. Therefore it is avoided to be carried in the cabin, but you can simply put it in your luggage before boarding your plane. You should be careful to check, what are the various things you can carry on the cabin according to your airline's requirements. Bats are mostly avoided because they might be used in a bludgeoning act. Therefore it's safe to assume to carry it in your check-in baggage instead.
Baseball Gears Allowed in Carry-On Bags
As said before you must check your airline's requirements for what items you can bring when flying. Different airlines have different rules and regulations to be followed. So be sure to read their instruction and the items they permit as carry-on luggage.
 But most commonly the items pertaining to baseball that is allowed for you to carry on the cabin are as follows: 
Baseball balls
Baseball cleats 
Baseball gloves 
Baseball helmets
Sports ball pumps and needles
Be sure to check if these are the things you can carry on your aircraft, or you might face some stringent action against you. Sometimes, some airlines permit some equipment to be carried in checked-in baggage as well as carry-on baggage. Mostly anything that can be used to bludgeon or used as any sort of weapon is prohibited on the plane. But I still suggest that you look at the flight's rules and regulations before packing anything. Airlines have strict policies and actions that will be taken against the person if they do not follow their flight safety regulations. 
Baseball Gears Allowed Only in Checked Baggage
There are not a lot of limits as to what you can carry in your checked-in baggage. Since these go through a checking process and transport altogether in a different aircraft it's easy and safe to say that you can carry anything in your checked-in baggage, but then again you do have certain restrictions and certain limits to what you can mostly carry. Since you are worried, about how you are gonna carry your bat, well good news for you, because you can easily put this in your checked-in baggage instead. 
Here's a quick list of what you can bring in your checked-in baggage: 
Baseball bats 
Baseball gloves 
Baseball balls 
Baseball helmets 
Novelty baseball bats 
So as you can see there are a few items that can be carried on and made as your cabin baggage and there are specific items that are deemed to be checked-in baggage itself. 
Best Baseball Bag for Airplane Travel
DeMarini Momentum Wheeled Bag
The DeMarini Momentum wheeled bag is perfect for traveling and will help you carry each of your equipment without any problems. You can easily protect your gear and it won't be damaged. The bat sleeves hold up to 4 bats easily, so then again it's super easy to carry all your bats, without worrying about scratches or any damage to the bat. They also have interior shelves to separate the gloves and the cleats easily. They also have a side accessory pocket. And transporting is super easy because they have inline wheels for smooth traveling for wherever you go. They also have two fence hooks so you can always keep them off the ground, to protect your gear. So this bag is definitely worth your money and you should get it for easy traveling. 
Final Thoughts
So here are some of the few guidelines that you must take care of when packing your equipment. You should read any flight risk instructions before packing for your flight so that you won't have to ruin your trip with any inconveniences. So I hope this article helped you to understand the basics of what to carry when your going on a plane.