So you wanna know how to roll up your baseball pants and tuck into socks? And you are just a beginner in the baseball game. 
Well, then I have the perfect guide for you, directing you through each step. 
Let's get into it!
Why do baseball players roll up their pants?
Normally baseball pants are particularly rolled up for the purpose of style and traditionality at times. And at times it is done for the purpose of comfort and ease of playing on the field. The practicality of rolling pants is really great as well since it produces flexibility and mobility on the field.
How to Roll Up Baseball Pants
The first step is to simply roll up your pants and socks. Well, you technically start by first rolling the hem of the pant leg. Once you've grabbed that then pull the pant leg up to the desired height that you would like, usually just below the knee or mid-calf, depending on personal preference and team guidelines. Once you've got this to the desired that you'd like then you smooth at any wrinkles for that uniform and even look. This will help to look uniform against your teammates and even help you look better on the field. 
Begin rolling the pant leg upward, making sure the roll I tight and secure, keep rolling until you have reached the desired height. Once the pant leg is rolled up make sure that it is even and tidy. You can give it a slight tug or pinch the fabric to create a snug fit. Repeat the rolling process with the other pant leg, ensuring both legs are rolled up the height. After doing all this, you should take a moment to stand up and check the appearance and fit of the rolled-up pants. Make any necessary adjustments to ensure they look even and feel comfortable. Rolled-up pants are of great use since they are perfect in terms of mobility and flexibility on the field. Walk around and test the mobility and flexibility of the rolled-up pants. Ensure that they don't restrict your movements and that they stay in place while running or playing baseball activities.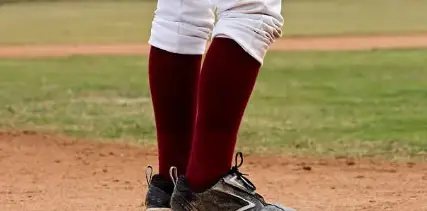 Conclusion 
So hope this article helped you to get a better understanding of how to properly roll up your pants and get the understanding. Folding your pants will help you to get mobility and flexibility, so definitely consider doing it.