Does your hair just come in between each time you wear your cap? You don't know what to do, to get through it and style it with your cap? 
Well, here are some tips on how to get a clean and sleek look with long hair. 
Let's get into it! 
5 Effortless Ways To Style Your Hair When Wearing A Cap 
The Classic Ponytail 
Ponytails are the most classic yet easiest way to style your way easily. You just tie your hair up and simply throw the cap on and you're good to go. This is super awesome for both guys and gals alike. All you have to do is just throw on a ponytail like you normally would and pass this through the hole or the gap of the cap and there you go it is super easy and effective as well and you won't even get your hair all messed up and tangled. Ponytail is super easy for those who have a perfect hair day and don't need all that extra styling and have the confidence that your hair is gonna stay in place even if the wind is crazy that day. So looking for the most effective hairstyle then a ponytail is for sure your go-to.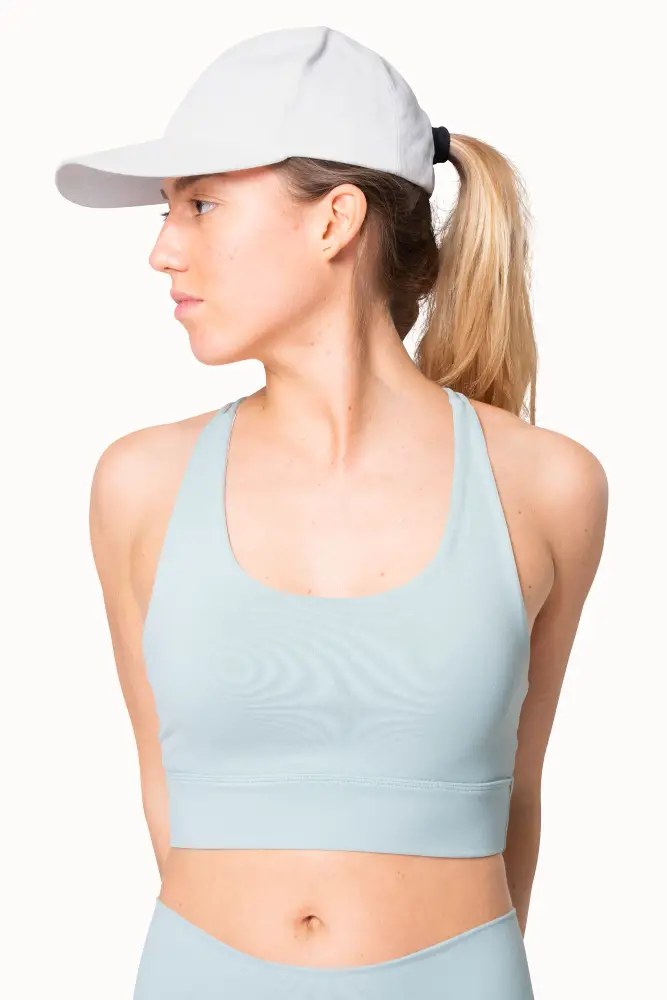 Braids Are The Way To Go! 
Yess! You can always style your hair with all-time, classic braids. They are not that tough to do and they are super effective in keeping your hair in place all day. Planning to go to the gym for a quick workout or even just go for your daily hike? Incorporate braids into your hairstyle by doing a simple Dutch or French braid, or even a fishtail if you'd like! Braids are definitely for you if your hair just keeps coming out even in the slightest of moments. All you do is put on some typing cream on and tie your braids like you normally would secure them with some bobby pins if you may and then well there you have it! A hairstyle that will keep your hair intact for the rest of the day. 
Secure with a small elastic and you are ready to conquer the day ahead of you. 
The 'Not So' Messy Bun 
Of course, you can always go for the not-so-messy bun. I mean let us be honest, we all style ourselves even when we're putting up a messy bun. But, the messy bun is super easy to work with and you can just easily tuck it into the cap and you're good to go. It doesn't require a lot of work and also saves you a lot of time compared to other hairstyles. Plus you have the benefit of having your hair in the same state for the rest of the day. Messy buns are for those who just do not have a lot of time to spare and you have some last-minute plans to attend to then well, throw your hair in an easy and simple bun and you'll head out the door as soon as you can. 
Half up Half Down
You wanna save yourself from that excessive styling and just that annoying feeling of continuously trying to find the right hairstyle for you. You wanna look minimal yet super effortless. Well, the half up half down style is just for you. You don't have to put a lot of time into it again. So if you're going on a picnic with a bunch of your friends and all and you wanna just look great for the pictures, well then half up half down is super minimalistic and will also make you look super great for pictures as well. They are honestly super easy to just pair it up with your hat and you'll still be super good to go. You could also style your half up half down with either a ponytail or even a bun on the top, either way, your hair is gonna stay in place and still manage to look great in photos!
Keep It Casual & Let It Loose 
Yup, there's no need for styling and I mean this is when you have tried everything and nothing feels right to you. Like you tried all of these hairstyles and maybe the cap doesn't seem to go down or you are not just feeling yourself today. Well, then the easiest way to feel confident is just to let your hair loose. Well of course not completely you must put some styling cream on and try and go with some curls or even loose waves. Loose waves are super easy, all you got to do is put on a heat-protective cream, and do a couple of loose waves with your curler or straightener. Then once you're done, put a touch of serum of your choice and there you have it! You're once again ready to take off for the day.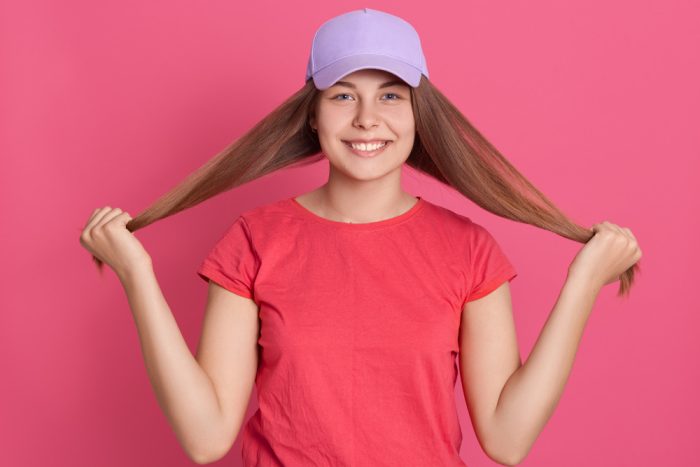 Conclusion 
Well, there you have it some of the easiest yet efficient ways to style your when wearing a cap. You can easily just do these styles on any day and you'll be ready to conquer the heat and even conquer your long hair problems with ease. I hope this article helped you and it gave you an idea of how to style your hair easily.