One of Louisville Slugger's top-of-the-line bats to date is the 2021 Louisville Slugger RXT fastpitch bat.
Continuing with the highest standards of product excellence and performance, the 2021 RXT fastpitch bat brings unrivaled responsiveness in an easy-swinging design that hitters of all levels will love.
Every batter loved the 2020 RXT bat as it was one of the most comfortable bats with precision on contact in the field.
Let's see how the 2021 Louisville Slugger RXT fastpitch bat performs.
2021 Louisville Slugger RXT Fastpitch Bat
The 2021 RXT is the result of Slugger's aim to create the best fastpitch bat with a large sweet spot and maximum speed and power. Following the quality of its predecessor, this bat has a composite design with a balanced swing weight that contact hitters love now made available in three weight drop options.
Detailed Review of Louisville Slugger RXT
Construction
The 2021 Louisville Slugger RXT Fastpitch Bat features a responsive composite design that gives it an advantage over the previous versions.
It guarantees higher durability, weight distribution, improved trampoline effect, and a higher damping rate to reduce hand sting and vibrations.
With the patented HVR-1 Technology that made its debut last season, you will experience a responsive barrel that will maximize your bat's pop and increase your exit velocity right out of the box.
Slugger also incorporated the same Springload Connection System on this model as their previous ones.
This revolutionary system combined with the single disc barrel creates a better feel on contact by minimizing sting from mishits and reducing vibration when hitting as well as driving the ball through the zone by generating maximum swing speed.
The barrel design of the Louisville Slugger RXT Fastpitch bat is perfectly paired with the COPA Performance End Cap. It yields a larger sweet spot and a more forgiving result on mishits for optimum performance.
The new Premium LS Pro Comfort Grip features a softer handle with increased tack which provides more texture and grip in all directions to maximize your control as a hitter.
The 2021 Louisville Slugger RXT Fastpitch Bat is USSSA, USA Softball, ISA, NSA certified.
Different Drop Weights in RXT Bat
Compared to the previous version, the new and improved 2021 Louisville Slugger RXT Fastpitch Bat is now available in three distinct weight drops: -8, -9, and -10.
This makes it suitable for hitters of all levels built to maximize power and increase bat speed, giving players the edge they need to make a big play in the game.
Players who have less experience generally swing lighter bats to obtain better bat control. In this case, bats with higher weight drops such as -10 are more suitable as they will feel lighter.
As players gain more experience, they swing heavier bats to help maximize power. To achieve this, opt for bats with lesser weight drop for a heavier bat.
The great thing about the 2021 RXT Fastpitch bat is the addition of two new weight drop options for hitters who are looking for heavier bats to increase their swing power.
Performance
The 2021 Louisville Slugger RXT Fastpitch Bat has a balanced swing weight that focuses on providing hitters with extreme bat control and maximizes swing speed.
This bat is balanced, which means that the weight of the bat is distributed evenly along its entire length. As a result, it helps players generate quicker bat speeds without losing control during the swing.
Due to the even weight distribution and greater bat control, this bat is a favorite among contact hitters who want to make contact with the ball and put it in play.
Louisville Slugger RXT vs. LXT vs. Xeno
The RXT bat combines the power of the XENO and the large sweet spot area of the Louisville Slugger LXT, making it a superior choice for any fastpitch player needing a composite bat.
The RXT and LXT both utilize a single disc barrel which results in a larger sweet spot compared to the Xeno bat allowing for a higher hard-hit rate, better feel on mishits, and less hand sting and vibration.
Overall, the RXT and LXT feel much more comfortable and forgiving in contrast to the double-disc barrel of the Xeno.
The Springload Connection System on the RXT also has an edge over LXT's comfortable VCX2 Connection System and Xeno's stiffer ISTTM Technology.
It offers comparable comfort that you get on the LXT plus the increased power from the stiffness of the Xeno.
The 2021 RXT is also loaded with upgraded features such as the patented HVR-1 Technology, COPA performance end cap, and the NEW Premium LS Pro Comfort Grip which overall adds to the value and performance of this bat which you can't find on Slugger's other models.
When it comes to the pricing, Xeno is a good deal for players who are tighter on the budget. It performs well but with a less forgiving feel and smaller sweet spot.
The LXT is a mid-range bat and is still a great product from Slugger.
But if you want to take your game a step further, the RXT is definitely the best choice among the three. The only thing is that it costs the most with a whopping $400 price tag.
Comparing 2021 RXT Fastpitch Bat with 2020 RXT
When it comes to the features and construction of the previous 2020 RXT and the new 2021 RXT Fastpitch bat, there are only several upgrades that Slugger employed to the latter version.
Both bats feature the same single disc composite design with HVR-1 Technology to create the most responsive feel and large sweet spot.
They also utilize the Springload Connection System that delivers a more forgiving and better feel on contact with less sting and vibration.
In short, both models provide the most comfortable feel, large sweet spot, and increased swing speed and power with the 2021 version performing better right out of the box.
However, the 2021 RXT is worth considering due to its availability in three distinct weight drops which you can't get at the 2020 RXT that is only available in -10.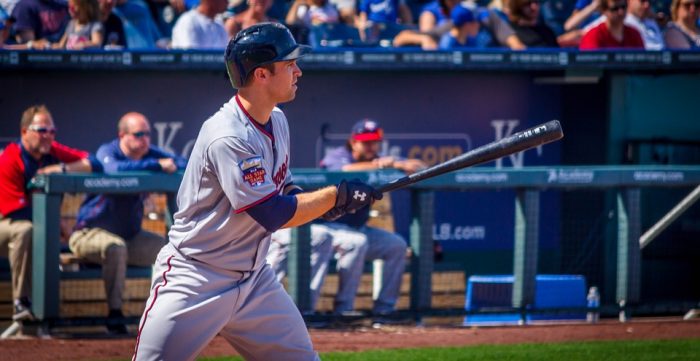 Conclusion
The 2021 RXT Fastpitch bat continues the legacy of being one of the most comfortable and most responsive bats in the game.
It features several new upgrades that are designed to have unrivaled responsiveness for players of all ages and league levels. Plus, its availability in three weight drop options is a great addition to the previous version.
Simply put, it is a quality fastpitch bat with great balance and nice pop. The balanced swing weight makes it ideal for contact hitters, as well as hitters who like a bat that offers lots of power and speed.
However, if you think this bat is not for you, then you should also take a look at our top fastpitch bats. You can find the article here. You will find a lot of helpful information about new bats.