*As an Amazon Associate I earn from qualifying purchases. I will get commission for purchases made through links in this post.*
Baseball is one of the most beloved ball games in America. Compression shorts help players by increasing blood circulation and oxygen to the muscles while reducing the build-up of lactic acid and supporting muscle recovery.
In any case, baseball is a game full of bruises, abrasions, and soft tissue injuries.
These shorts can help shield and protect the hips of players from injury due to slipping and are therefore advised.
So, Let's check out some of the best sliding shorts for baseball in 2022.
Recommended Sliding Shorts
If you're looking for a sliding short for baseball and softball, then Franklin Sports Youth Baseball Sliding Short is a good option for you.
It can be used for both boys and girls. It has a built-in cup compartment. So, if you need, you can buy a cup separately.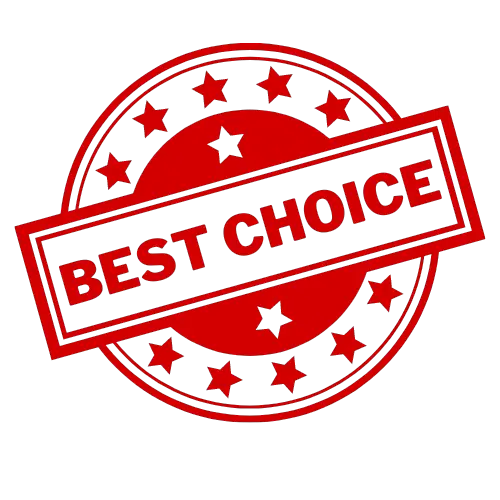 If you want the best sliding short, then there is nothing better than Shock Doctor Adult Compression Short.
It is one of the most popular compression short that is tried & tested by thousands of players.
Best Baseball Sliding Shorts
If you are looking for good sliding pants that will provide great sliding confidence during your ball game, then you are in the perfect place.
Franklin Sports Youth Sliding Shorts
The main objective of using baseball sliding shorts is to be safe from bruises, scrapes, and other injuries that can be obtained during the game. This is exactly what Franklin sports youth sliding shorts do.
For starters, these come with a unique elastic waistband and comfortable support. They are very durable and you can easily count on them for rough usage. Apart from this, these shorts are designed to be ultra-protective. The shorts come with cup pockets and superior padding that are made with lightweight and breathable material.
Franklin sports youth sliding shorts are made with the concept of uncompromising protection. The paddings are thin and do not feel stuffed when the shorts are worn. Moreover, they are designed for a larger fit, which means that kids and boys can grow in them and not out of them.
These shorts are extremely ideal for a baseball game and offer complete safety for the user. The players can slide confidently without any fear of scrapes, abrasions, and soft tissue injuries that are resulted due to sliding.
Easton Sliding Shorts
A remarkably engineered pair of shorts by Easton is all you need to get ready for your next ball game. This amazing pair of sliding shorts provides everything you need to get out on the field with maximum confidence.
The material of the shorts is created by using 90% polyester and 10% spandex, which makes them extremely durable sliding shorts. The stretchy properties are also very strong and can allow the users to play as rough and tough as possible. The shorts are also designed to have a cup pocket and the two-ply fabric provides incredible protection at all the sliding areas.
The most amazing feat about them is that it also contains Bio-Dri fabric which wicks away the moisture, leaving the player completely dry. The size and fitting are also well-taken care of to suit the body and allows the players to comfortably move around without feeling the extra baggage.
All things considered, Easton sliding shorts is one of the best sliding shorts available. They are very fit for playing baseball and can also be used to play other kinds of ball games without any problems.
G-Form Baseball Pro Sliding Shorts
G-Form baseball pro sliding shorts is the all-rounder to every problem. The shorts are designed to tackle almost every problem a pro player can face. Starting from comfort to care everything is well-taken care of by G-Form.
These shorts are engineered smartly and offer three-body-mapped protection. Impact-absorbing RPT pads are placed on each side of the shorts to protect the players from impact and abrasions on the hips and on the thighs.
The shorts also wick of the moisture very easily, thanks to the UPF 50+ compression fabric which works like a magic and keeps the player completely dry. The silicon grippers placed in the elastic bands at the thighs keep the sliding shorts at their place and allows the players to concentrate on the game. There is also a built-in pocket, which greatly helps in keeping the protective gear in its place.
One of the most notable features of G-Form pro sliding shorts is that it is extremely easy to wash. Play as much as you want and just throw them in the washing machine, all is good.
Easton Extra Protective Sliding Shorts
With extra protection and extra confidence, Easton extra protective sliding shorts are one of the best sliding shorts available as of today. With these sliding shorts on, any player would be at his most comfortable on the field.
Made with 90% polyester and 10% spandex, this is one of the toughest sliding shorts ever. They have strong durability and flexible properties that allow the players to use them for a long time. There is an inbuilt cup holder attached with this pair of shorts that keep the protective gear right in its place.
A 5mm layer of neoprene is added to all the sliding areas for superior protection and ease of sliding. The elastic on the waistband is also very comfortable and keeps the shorts rightly adjusted. Easton has also equipped these shorts with Bio-Dri fabric that wicks away the moisture and keeps the player dry, light and active.
All in all, Easton extra protective sliding shorts are well recommended for every ballplayer. These shorts are flexible, well protected, and highly durable. Players can use these sliding shorts comfortably for long sessions without starting to feel the extra baggage.
Marucci Youth Elite Padded Slider Shorts with Cup
If you are looking for well-protected sliding shorts for your next ball game, then Marucci youth elite padded slider shorts are a strong option. These shorts are designed to provide maximum sliding protection on the field.
These shorts are made using 82% polyester, 11% spandex, and 7% of sponge padding. The spandex material allows the players to move around easily, while the sponge padding adds an extra layer of protection and comfort. The shorts are well organized as well and cover all the critical sliding areas very well.
The moisture management fabric used is also anti-microbial. This keeps the player always dry and away from the bacteria and other microbial dangers. The side panels are also attached with a quilted sponge for extra protection and a cup pocket is also included for keeping the protective gear in its place.
Considering everything, these shorts are extremely well designed and work in the best possible manner. Baseball players, as well as other ballplayers, can comfortably use them for confident sliding.
Things to Consider Before Buying Sliding Shorts
For men and boys, who love playing baseball, sliding shorts, are well recommended. This is only to avoid bruises, abrasions, and hesitations while sliding in the game. However, for complete sliding confidence, you will have to choose the right baseball slider.
Given below are a few things that you need to consider before finally buying.
The Material
The material of the sliding pants should be the first thing to consider while buying them. You would want your sliding shorts to be made of stretchy yet durable material. The stretchy properties prevent wear and tear, while the durability of the shorts provides good enough protection.
Most of the sliding shorts with cups are made from polyester, because of their stretchy and durable properties. But in some other cases, spandex is used to provide stretchy and snug-fitting material. In some other cases, neoprene is also used to make sliding shorts, which is a really tough yet elastic material.
Padding
While a plain pair of youth compression shorts with cup pockets is good enough for playing, most baseball players prefer using padded sliding pads for increased safety. The padding especially helps when it is placed around the areas covering hips, thighs, and other critical areas.
Size and Fit
Whatever type of sliding shorts you prefer, it is extremely important that you consider whether the size fits you properly or not. If the shorts are too tight, they may end up blocking the blood circulation in your body or may chafe your skin. However, if the shorts are too loose, there will be gaps between your skin and the shorts which will prevent you from performing your best.
Moisture Management
This is one of the most important things you need to consider before finalizing your choice. Your shorts need to be designed to be able to deal with sweat and moisture so that you remain dry while playing the game. If this feature is ignored, then you may end up soaking wet during the game, which can affect your gameplay.
Conclusion
No matter what sliding shorts you are using, make sure that they provide a good amount of protection in the sliding areas and other critical parts. There should be a cup pocket to support your protective gear and prevent it from moving away from its place. The shorts should also be very durable and stretchy.
All these properties can be found in all the baseball sliding shorts mentioned in this article. These all are are designed smartly to provide the best comfort and confidence during the game.