You're left in a dilemma of which is the better Tee for you. Is it the Tanner tee or the Jug's tee, the question keeps you spinning your head and you can't even decide what's best to get. 
Well not to worry, because I have just the review for you, that will help you decide in an instant what's best for you. 
Let's get started! 
About Tanner Baseball Tee 
Tanner baseball tee is just the perfect tee for practice. You don't need a lot of maintenance with these and they will work in any type of fielding or even turfs. They are gonna give you enough mobility and flexibility while still improving your movements. They are pretty adjustable as well, so you can practice your batting skills from any type of angle and be perfect for the game day! 
About Jugs Baseball Tee
Jug's Baseball Tee is made for people of all expertise and all age groups as well. It's because of this versatility that it has become a fan favorite and will continue to be a fan favorite each time. They have a lot of great features as well that will make you feel great about playing with their Tee's easily and you are gonna get a lot of great mobility and flexibility each time when you play on the field. These are gonna make your practice sessions fun and you'll gain a lot of experience as a player. 
A Comparison Between These Two Tees
Jugs Tees Are More Expensive 
It's pretty obvious Jugs is a super reputable brand and therefore it has a big name in the baseball community as well. Along with that, they have a sort of customer name to keep in the community therefore, they come to about 115$ and they are much more durable in that case. Moreover, they are made of those premium qualities that you need in a Tee. 
Tanner Tee on the other hand is not affordable, but is comparatively lesser than the Jugs Tee and still has all the features that you require in a baseball Tee, so they are absolutely perfect.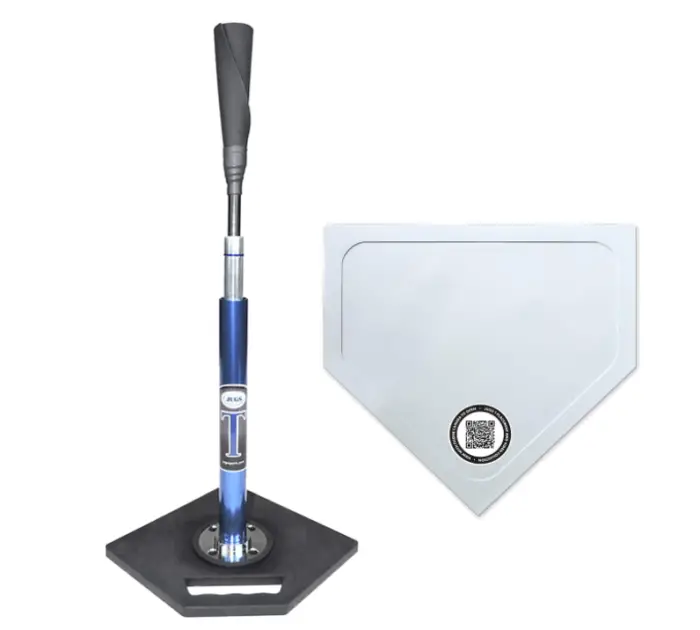 Jugs Have A Higher Height Adjustability 
Jug's tee has a height adjustability of about 25 inches to 46 inches, so they are pretty good, and if you are a bigger person and need some adjusting to be done then this absolutely perfect for you. They come in this sizing so it's super easy to perform when on the field or even when you are just simply practicing.  
Tanner tees have instead a wide variety of heights to choose from including, size adjustability meant for youth players, for low balls, and even for adult players as well. So they are pretty great honestly speaking. Because of their wide variety of choices you can check what's best for you. 
Jugs Have A Patented Release System 
Jugs Tee are super portable in nature they can be easily used take anywhere and everywhere for any type of practice. They have a patented system that will keep the grip intact even when you are playing on the field. All you have to do is release the telescopic needle and you can carry the stem anywhere and go. That's about it, their n-go handle makes it easy to handle plus it can fit into any bag. 
Tanner tee in general is also super easy to assemble and can fit in any type of bat bag they are perfect for anytime, to practice some swings on the field or the turf. They do not have any patented technology as such but still will provide the type of grip that you need when you are playing on the field. 
Tanner will Stay Strong with Every Swing 
It's pretty annoying when each time you swing your bat, cheap Tees will tend to swing along too. That can be annoying to position the ball itself as well as, give you a sort of different feel each time you hit the ball. The Tanner tee will stay still, when even swinging through all that force of the bat. 
Jugs are definitely having the same properties as well, they do have that type of strong durable feel each time when you are playing or practicing your swings. They will give you that unmatched feeling of a pro each time you play on the field.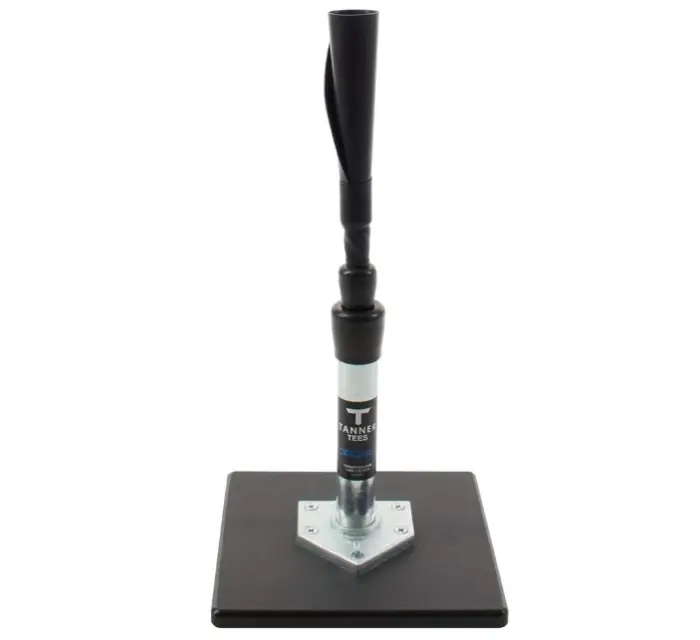 Conclusion 
So well there you have it a detailed review of both of these amazing tees, both of which are perfect in their way. They will give you the sort of feel as well as give you so much more comfort each time you play on the field. The Tees are guaranteed to be durable even through the amounts of rigorous practice. So if you are looking for the perfect tee, well then these two are just perfect for you.