*As an Amazon Associate I earn from qualifying purchases. I will get commission for purchases made through links in this post.*
Little League Baseball, officially called Little League International, is the world's largest youth sports organization with millions of young baseball players. It is a nonprofit organization based in South Williamsport.
It is an exciting game for children to coordinate their teamwork with maximum effort. It was first founded in 1939 in Williamsport, Pennsylvania, by Carl Stotz as a 3-team league.
Many numbers of specific divisions of Little League baseball are conducted for children between the ages of 4 to 16 so that it would be easier to encourage them accordingly. Little League International holds the congressional charter based on Title 36 of the United States Code.
Facts of Little League Baseball
Nowadays, childhood has become less about unstructured and collaborative fun but more about pursuing competition with individual achievement. We are living in a world where the parents are bombarded to provide their kids extra edge as well as elite skills.
As a matter of fact, there are millions of boys and girls across the world who begin their baseball season with more than 6,800 Little League programs. The Annual Little League Baseball World Series has been conducted on Little League International Complex at Howard J. Lamade Stadium as well as Little League Volunteer Stadium. Little League Baseball World Series was started in 1947 in Williamsport.
History of the Little League Baseball and Softball can be seen extensively at the site of Peter J. McGovern Little League Museum. Children and parents
Begins with A Game Of Catch
In 1938, a lumberyard clerk named Carl Stotz in Williamsport, Pennsylvania played a catch game with his nephew. One day Carl Stotz tripped over the lilac bush, and this inspiration of game decided to start the Local League in which the kids could easily play the organized baseball game on the real baseball field.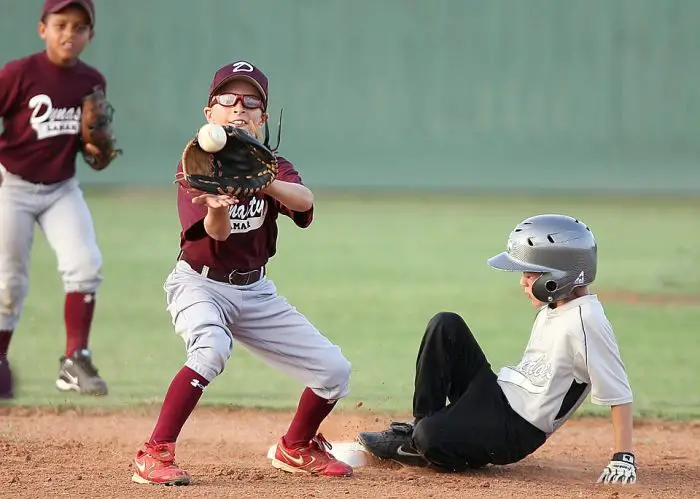 Carl Stotz sets complete directives for the Little League Baseball that includes field dimensions, pitching rules, and batting regulations of the game. He gathered kids along with the required equipment to begin the game.
A Local Dairy, A Lumber Company, And A Pretzel Factory
Today, Little League teams rely on local sponsors' support for buying equipment like helmets and bats. Back in 1938, the same thing happened without name recognition. In 1938, Stotz spent a lot of time finding sponsors. Stotz convinced the Lycoming Dairy after soliciting more than 56 different local businesses.
Lycoming Dairy agrees to back one of the team and eventually secured the sponsorship from Lundy Lumber and Jumbo Pretzel. First-ever in the Little League game was played on 6th June 1939 between Lundy Lumber and Lycoming Dairy. In the match, Lundy Lumber defeated Lycoming Dairy with score points of 23-8.
The Maynard Midgets – First Tournament Champion
The first-ever championship tournament of Little League Baseball was held in 1947. 12 teams compete in the tournament and become the far cry of sprawling international competition players that was complete of the modern-day.
The Champion Tournament drew more than 2500 spectators receiving National media attention to a great extent. The Lock Haven was defeated by The Maynard Midgets and acclaimed the considerable score.
Little League Baseball in 90 countries
Kids from 7 different continents are currently playing the Little League Baseball game from Burkina Faso to Papua New Guinea and from Russia to Australia. Asian teams have dominated the presence in the annual World Series tournament. LLB is strictly regulated by official batting rules and pitching directives which are laid down by the organization for these young players to strictly adhere to.
Caribbean teams are in ascendancy lately. Teams from Africa, Europe, and the Middle East have not entered the World Series final.
Until 1974 Girls Were Barred From Playing
In 1972, Title IX was in effect, and Little League Baseball has opposed letting the girls play staunchly. The organization has reasoned that girls were ordinarily prone to more injuries.
Baseball also becomes the "prerogative" of the young American boys. Little League battle court cases are brought by many families of girls who like to play. Typically the League won out, thus claiming the organization as a private one with the best decision made.
In 1974, the judges in Massachusetts and New Jersey ruled Little League do not have the right to bar girls from participating in the tournaments.