Ever wondered who makes your favorite MLB players jersey's, it must be a question that keeps spinning in your hand. 
Well, fret no more, because I have everything that you need to know in this article. 
Let's get into it! 
The Makers Of The MLB Jerseys 
So well if you don't know anything about it yet or you haven't been in the baseball industry for long enough. Then well *drumroll please*  Nike is the official for all of the major league baseball uniforms. Well, now it's not a shocker after all right? Nike is a super popular sports brand and has been a fan favorite for quite some time. 
A few things to mention, there was a sort of history behind the making of the jersey a lot of different companies had pitched in, which has then ended up on to Nike in the last. When it comes to back in the 20th century, then we have a lot of people who pitched in, to make the iconic MLB jerseys, with flashy colors and the pride which it is worn by each of its players. 
In the early 20th century, these were mostly made through small local companies or even through the players themselves. They try and collaborate with sporting brands and get their jerseys done. So it was not produced on a big scale or there was not anything that would sponsor MLB players back in the day. 
When you shift back to the 1940s or 1970s, during this period, the giants of manufacturing baseball jerseys were the Spalding sporting goods company. Spalding supplied the uniforms for many MLB teams during these decades. 
When it goes back to the early 1980s and 2000s, the exclusive supplier of MLB jerseys during this time Russel Athletic was the major manufacturer. It is pretty great how each of these sporting companies was a prime during their time and they each gave their all to produce the best of the best jerseys for their players. So these were absolutely perfect and gave a sense of touch and belonging to the players. 
When you go just a few years that is from 2005 to 2019 majestic athletic was the major manufacturer of the MLB players uniform. Each of them was made with perfect finesse and served as a great MLB unfair and was perfect in their time and era especially. They were the exclusive supplier. 
Of course, a lot of players have partnered with different companies to get their jerseys customized, but of course with specific guidelines that meet MLB regulations. Along with that, some companies must have worked with MLB players to have some promotional purposes for their company as well.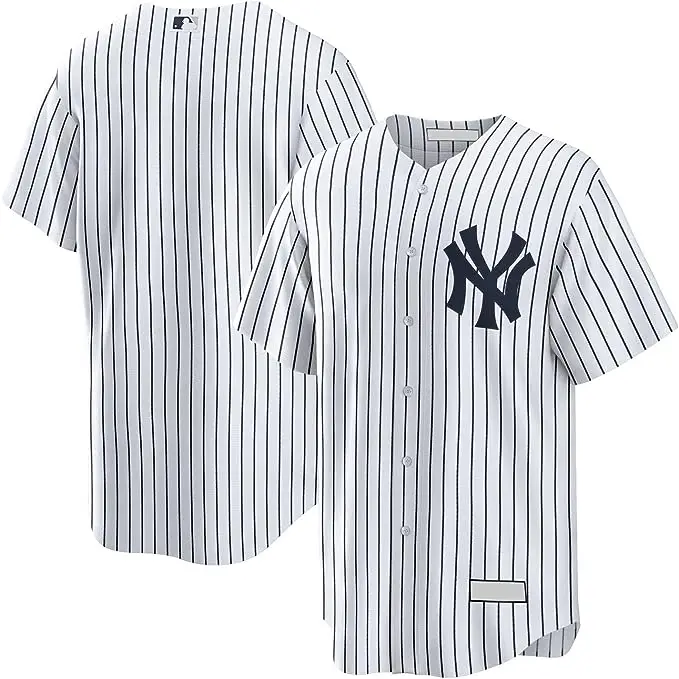 Conclusion 
Well, there you have it! Well, these are some of the companies that have created MLB jerseys over the years. Each of them keeps performing a splendid job and keeps giving MLB players the best type of quality and comfort in each of their jerseys, giving each a unique sense of style as well.