Howdy mates! Welcome or welcome back. Hope you all are doing great!!
So, Are you a high school baseball player dreaming of playing at the college level? 
Getting recruited is a tough task no matter if you have the skills of an impressive pitcher or a power hitter who is known for making home runs. 
If you are looking for tips for getting recruited, you have arrived at the right place as we are here to help.
This post is all about tips that you have to follow if you want to be one of the players on your college baseball team. We will guide you about how to go about the whole recruitment and ace it. 
Not only skills but your behavior and relationship with coaches matter when it comes to recruitment. Here you will get that also covered. 
So grab your glove and let's get started!
College Baseball Recruiting Timeline
So, the question is "When do college baseball coaches start scouting potential recruits?"
To master any skill practice is what you need the most. The recruitment journey is a long one and it is advised to start as early as you can.  
Here is a timeline of the recruiting process by year:
Freshman year
Focus on your academic performance
Join a travel team or showcase team
Attend college baseball camps and showcases
Begin creating a highlight video of your baseball skills
Sophomore year
Continue to prioritize your academic performance
Attend college baseball camps and showcases
Reach out to college coaches via email or phone
Update your highlight video with new game footage
Junior year
Register with the NCAA Eligibility Center
Take the SAT or ACT and submit your scores to the Eligibility Center
Continue to attend college baseball camps and showcases
Communicate regularly with college coaches and send updated highlight videos
Schedule unofficial visits to colleges of interest
Senior year
Complete your college applications and submit your FAFSA
Take official visits to colleges of interest
Make your final decision on which college to attend
Sign a National Letter of Intent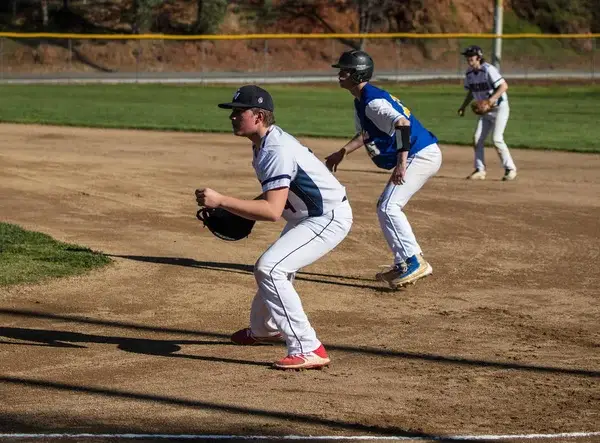 How to Get Recruited for College Baseball?
What are the key skills and qualities that college baseball coaches look for in potential recruits? Let's find out!
Step 1: Be Proactive
If you want to get recruited for college baseball, you need to be proactive. 
Start by creating a list of schools that have a baseball program that interests you. 
Do some research on each school's baseball program, including their recent success and coaching staff. 
Look for schools that match your academic goals and fit your desired location.
Once you have your list of potential colleges, reach out to their coaching staff. 
Email them to introduce yourself, include a video of your highlights, and provide any stats or accolades that showcase your skills on the field. 
Be sure to personalize each email to demonstrate your genuine interest in their program.
Step 2: Attend Showcases and Camps
Attending baseball showcases and camps is a great way to get exposure to college coaches who are actively looking for recruits. 
These events are designed for athletes to showcase their skills in front of college coaches, giving them a chance to stand out.
Do your research to find showcases and camps that attract the schools on your list. 
Be sure to arrive early, dress appropriately, and come prepared with all the necessary gear. 
This includes your baseball glove, bat, cleats, and any other equipment you may need.
Step 3: Focus on Your Academics
While your athletic ability is a critical factor in getting recruited for college baseball, your academics are equally important. 
College coaches want to see athletes who have a strong work ethic and are committed to their education.
Focus on maintaining good grades throughout high school, taking challenging courses, and participating in extracurricular activities. 
This demonstrates to coaches that you are a well-rounded student-athlete who is dedicated to their academic and athletic pursuits.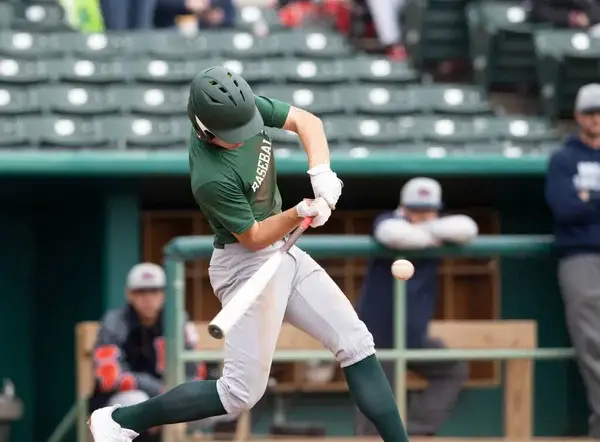 Step 4: Get Noticed on Social Media
Social media has become an essential tool for recruiting college baseball players. 
Coaches use social media to evaluate potential recruits, so make sure your online presence is professional and showcases your skills.
Use platforms like Twitter, Instagram, and YouTube to share highlights from your games, training sessions, and showcases. 
Be sure to tag the schools you're interested in and engage with coaches when they interact with your posts.
Step 5: Work with a Recruiting Service
If you're struggling to get noticed by college coaches, working with a recruiting service can be extremely helpful. 
Recruiting services have extensive connections with college coaches, allowing them to get your name in front of the right people.
Recruiting services offer various packages, ranging from basic profile creation to more comprehensive services that include personalized coaching, video production, and marketing. 
Be sure to do your research and choose a reputable recruiting service that has a proven track record of success.
Step 6: Attend College Camps as a prospective student-athlete
Once you've made contact with coaches, attending college camps is an excellent way to showcase your skills in a college environment. 
This also gives you the opportunity to meet coaches face-to-face and learn more about their program.
Note the details like how they interact with each other, how they plan for the game ahead, how they train and everything you feel is important. 
Knowing the team culture gives you an idea about if this game and its surrounding are for you or not. Team culture plays an important role in shaping you. 
Step 7: Take Advantage of the Early Recruiting Process
The early recruiting process allows coaches to start recruiting athletes as early as their sophomore year in high school. 
If you're serious about playing college baseball, it's essential to take advantage of the early recruiting process.
So, with this one, I've mentioned all the steps. I hope now you got your answer regarding "What steps can high school baseball players take to increase their chances of getting recruited by college coaches?
Now if you want you can find out the ways to prevent pitching injuries!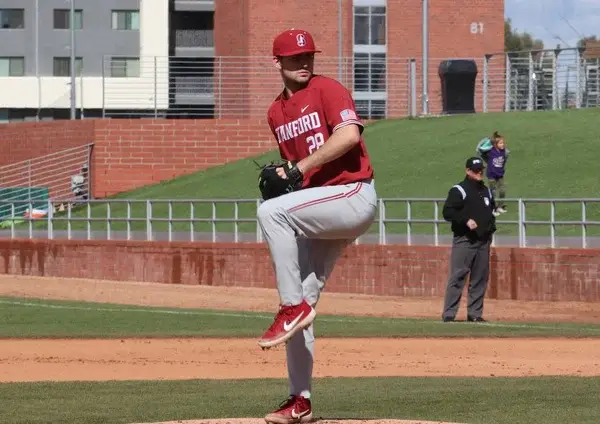 Conclusion
Now, It's time, to sum up the blog!
Getting recruited for college baseball can be a difficult, but very rewarding process. 
It's important to understand the expectations and requirements of different programs and do your best to show coaches that you have what it takes to succeed at the collegiate level. 
Build your image in front of the team and recruiter as a hard-working and dedicated player. Prove that you are serious about your game and can take extra steps to ace a game. 
And, I wish you Good luck on your journey toward being recruited!
All The Best!