*I may get commissions for purchases made through links in this post.*
Baseball cleats in wide width are manufactured by only a few brands and the requirements still remain high.
It is very important for a player with wide feet to wear wide cleats as only then can the performance be enhanced because it feels right and comfortable in the feet.
Cleats that are designed for the right size of your feet make you stable on the field while playing and prevent accidents and injuries. Let's explore further more about Wide Baseball Cleats and how to choose them in this article below.
Comparison of 3 Best Wide Cleats
| Features | New Balance L4040v4 Metal | New Balance 4040v4 Molded | New Balance 3000v4 Turf |
| --- | --- | --- | --- |
| Standard Width | Available | Available | Available |
| Wide Width | Available | Available | Available |
| Color Options | 10 Colors | 6 Colors | 14 Colors |
| Ankle Support | Low Cut | Low Cut | Low Cut |
| Cleat Type | Metal Cleats | Molded Cleats | Turf Shoes |
| Material Used | Synthetic | Synthetic | Synthetic |
| Price | Check Price | Check Price | Check Price |
Best Brand for Wide Baseball Cleats
The availability of wide width baseball cleats is not so easy as other usual cleats. Not all brands manufacture cleats for wide feet. Therefore, it can take a toll on one while trying to find perfect fitting cleats.
However, there is one brand that does manufacture cleats for wide feet. The brand is New Balance. There is hardly any other brand in competition with this very brand.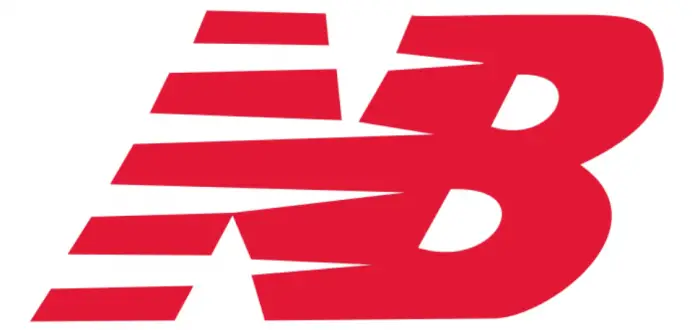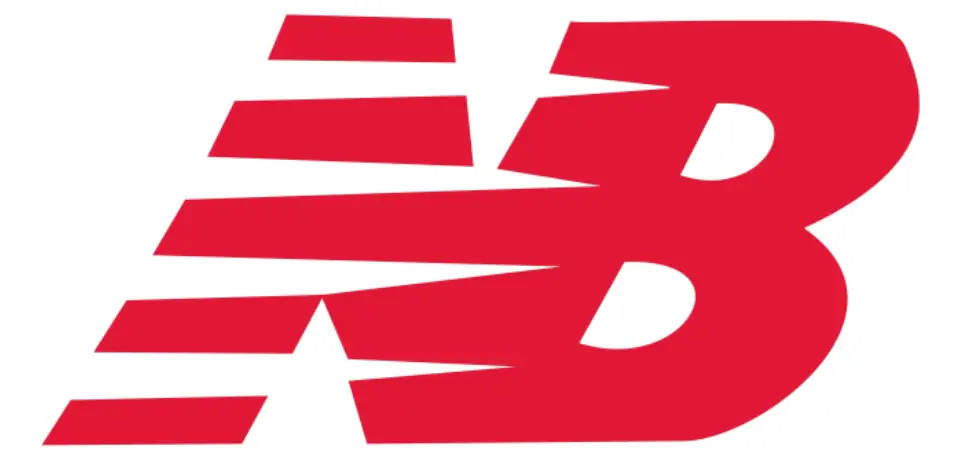 New Balance was founded in 1906 as the New Balance Arch Support Company in Boston. Since then, it has been in function and has developed to cater to the needs of sports enthusiasts.
New Balance is best known for their state of the art technical features such as blended gel inserts, heel counters. What marks New Balance different from any other sports brand is it manufactures produce a wide selection of sizes especially for very narrow and wide feet.
The sizes for wide feet are different for men, women, and children. For men with wide feet, there are three sizes, 2E which is for Wide, 4E for X-Wide and 6E for XX-Wide.
For women, the sizes are D for Wide, 2E for X-Wide and 4E for XX-Wide.
For kids or youth, the sizes available are W and XW, W for wide and XW for X-Wide.
| Width | Men | Women | Children |
| --- | --- | --- | --- |
| Wide | 2E | D | W |
| X-Wide | 4E | 2E | XW |
| XX-Wide | 6E | 4E | - |
There are other popular brands, like Mizuno, Under Armour, Nike, Adidas, etc that manufacture cleats for wide feet, but to find among standard width cleats, a particular sized pair of wide cleats can be very taxing.
So, my number one recommendation for wide feet players is New Balance. If you need metal spikes, then New Balance L4040v4 Cleats is best for you. If you want molded cleats, then go with NB 4040v4 Molded, while if you prefer turf shoes, then you should try NB 3000v4 Turf Shoes.
Why You Need Baseball Cleats in Wide Width?
To pick the perfect size cleats to play in is an important part of the game. A shoe that is too narrow can cause several problems to your feet and it is not just uncomfortable but also not recommended. All the great features of the shoe will not do any good if it does not fit well.
Durability, design, ankle support, all these features are definitely important but if the pair of cleats are not wide width, these features will be useless to a player with wide feet. Wearing wide width cleats can provide a few benefits.
Wide width cleats for your wide feet can provide great comfort while playing, whereas donning a pair of narrow cleats can make your feet sore and can hamper your performance. On top of that, cleats that are not wide width and are narrow for your size can cause blisters and shoe cut.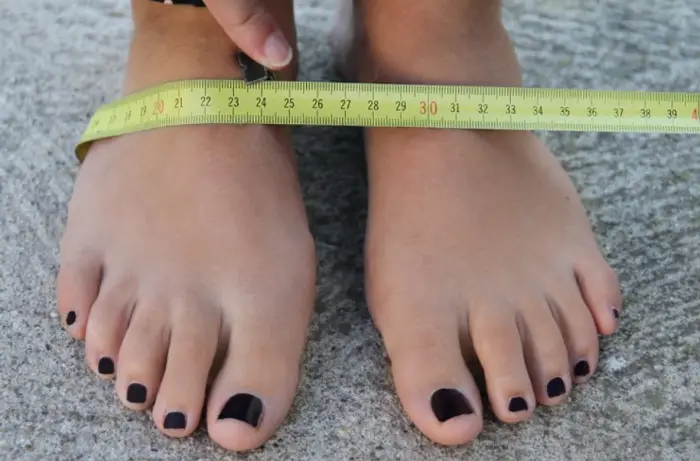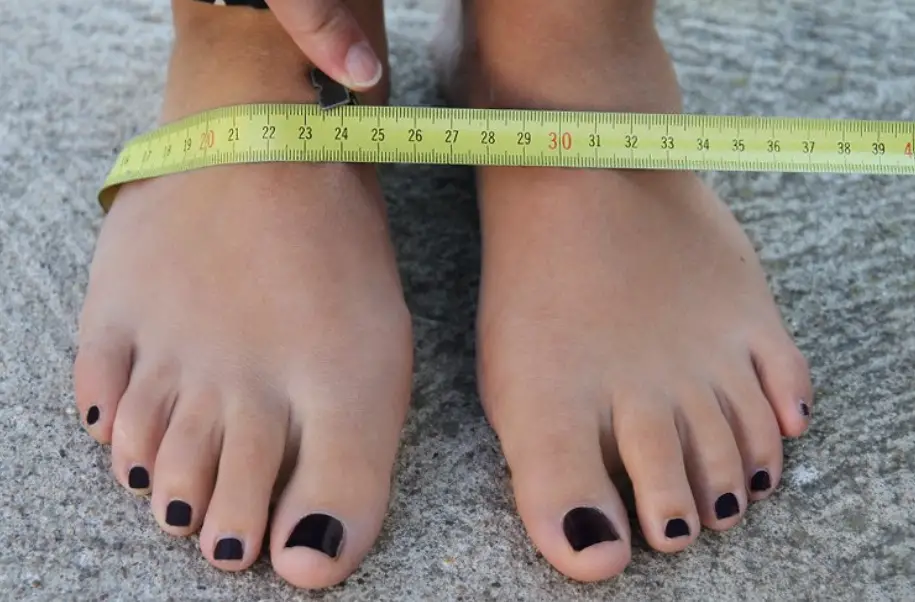 Image Taken By Esther Max
A pair of wide cleats when fit well can help prevent accidents and injuries which other cleats without such fittings would only cause more harm. The perfect cleats would also help you move swiftly and without the fear of twisting your ankle or just tripping. It also helps you to stay on your feet longer.
which other cleats without such fittings would only cause more harm. The perfect cleats would also help you move swiftly and without the fear of twisting your ankle or just tripping. It also helps you to stay on your feet longer.
Things to Consider Before Buying Wide Baseball Cleats
Material Used
The material used in the upper body of the cleats is either leather or synthetic. Leather is the most common and traditional material used. It ensures great protection and aesthetically pleasing as well. Leather also stretches according to the size of your foot. However, leather can be a little heavier than other synthetic materials and also tend to be more expensive.
Synthetic, on the other hand, is manmade. It is cheaper than leather and also lighter in weight but they do not stretch over time. Today most commonly used synthetic materials include acrylic, nylon, polyester, etc. However, the cleats made of synthetic material might not be as durable as leather.
Ankle Support
For ankle support, the cleats are manufactured in three styles.
High cuts – High cuts provide great ankle support. The shoes extend till above the ankles to provide that extra ankle support which helps prevent the risk of ankle sprains and other such similar injuries.
Mid-cut –  Mid-cut cleats are for the ball player who is looking for moderate ankle reinforcement while still having enough room for easy movements.  It offers minimum ankle support.
Low cut – Low cut shoes offer good enough room for movements. Low cut cleats are usually narrower as they are designed for speed. These cleats are very light. The downside of this style is they are less durable and provide very little ankle support. It could be a problem sometimes to find a low cut cleat for wide feet.
Type of Cleats
There are three main types of cleats.
Metal Cleats
Known for the traction, they can dig into any hard infields and grass effectively. With the right grip that you need to either take off or slow down, these cleats are also very effective for a batter to dig a toe hold in his box so as to have a grip and not slip while hitting.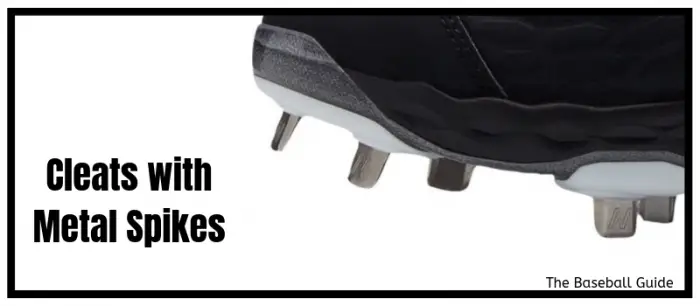 These cleats are, however, known to cause injuries as they hold on to the ground so strongly, while suddenly changing direction, it is likely to cause accidents. When worn in any other surface other than grass or dirt, the metal spikes wear down.
Molded plastic cleats
These cleats are stable and strong and can be worn on almost any kind of surface. Be it concrete or asphalt, there is no fear of them wearing down.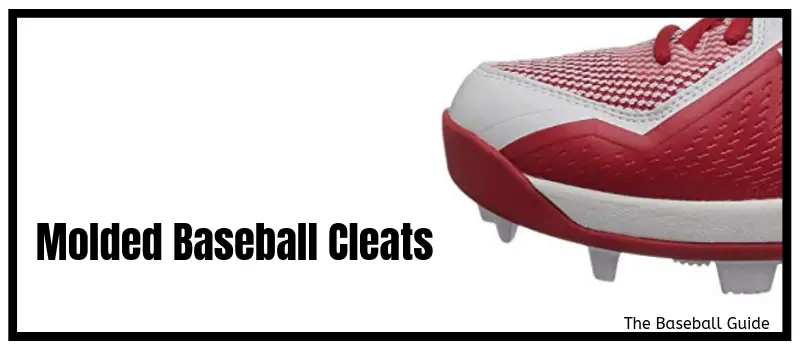 The grip of plastic cleats is not as strong as that of metal cleats. Molded plastic cleats are less expensive than metal cleats and are durable enough to last longer.
However, in muddy conditions, these cleats are most preferred as they do not hold on to the ground and the player can bounce off the ground without being stuck.
Turf/trainer shoes
These are ideal for training or practice sessions. These are usually worn away from the field and as the player practices on the training sets, these shoes won't tear up or cause any harm to the surface of the training facilities like metal spikes would.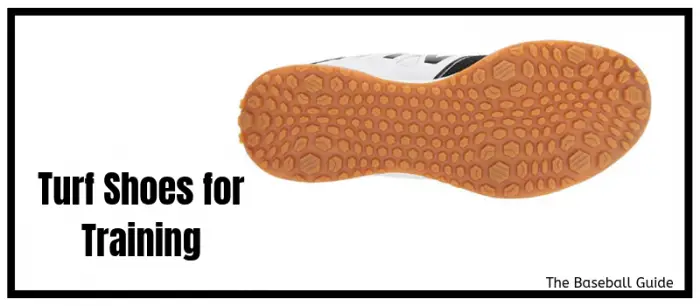 Turf shoes are best worn on artificial turfs as the grip is excellent on these surfaces, they also run the risk of minimum injury.
Width of Cleats
Before buying wide baseball cleats, to be familiar with the size chart is important.
The basic knowledge of the widths available helps you much. Both men and women have three sizes available in three different widths. Kids, however, have only two sizes available with two different widths.
You will know if your cleats fit perfectly when you are comfortable around. There should ideally be a width of space, not more than a finger's width and should be snug around the forefoot.
When it is difficult to find the perfect size, one should always go for a size which is a tad snugger than a loose size because, with practice, the shoe will break-in making more room for the feet to be comfortable.
3 Best Baseball Cleats for Wide Feet
New Balance Men's L4040v4 Metal Cleats
This model is available in ten colors. This shoe is made of a synthetic upper therefore it is light in weight. The sole is also synthetic and the midsole which is sandwiched between the upper and the outsole is cushioned.
There are lace cages for the laces to be tucked in after they are tied into a knot. The upper uses a TPU mesh that provides durability while also keeping it breathable.
However, the downside is that the sole can come off. It might not be as durable as it is promised to be. The metal spikes may break off from the sole as are not very durable. The size could run a bit small.
Pros
It is a great fit.
These cleats are very light.
It does not take much longer to break-in.
The cleats provide great support to the ankle area.
The length of the laces is just right.
There are lace pockets.
Cons
The metal spikes bend easy.
The mesh in the upper is frail and tears.
New Balance Men's 3000v4 Turf Shoes
These shoes come in fourteen different colors. These shoes look fancy and have a rubber sole. The upper is donned with a mesh cover that makes these shoes light in weight.
There are removable inserts in the shoes. There is a pocket for the laces to be put at the top of the shoe's tongue, this is a unique feature. But above all, these shoes look great.
Pros
These are very comfortable once they break-in.
The grip is good.
Comes with a lace pouch.
They are very light weighted.
Comes with removable inserts.
Cons
Shoes could be too narrow.
The material is not so durable.
There is no cushioning or padding in the shoe.
It is difficult to break in.
New Balance Men's 4040v4 Molded Cleats
These come in six varied colors and all six of them look as good and classy. Not just aesthetics wise but comfort wise as well, these shoes are very promising.
These are rubber molded cleats with rubber sole. There are four size types that these cleats come in, these are Little kid from age 4 years to 8 years,  Big kid from age 8 years to 12 years, D(M) standard and 2E(M) Wide. The cleats on the sole, however, tend to do come off soon.
Pros
These shoes are great in comfort.
These cleats do not cause blisters or shoe-bites.
Comes in six different colors and four different size types.
Cons
The spikes on the sole might break off after a few practices.
Final Words
Cleats that fit right, serve right. Well, fitting cleats increase a player's efficiency manifolds.
Good knowledge of the size chart is also an important plus to know your own feet requirements can make a world of difference while investing in a pair of wide feet cleats that you choose.