Finding a perfect pair of baseball cleats becomes very difficult if you have flat feet, or if you're suffering from heel pain or severe disease.
Here, we'll try to find a good pair of softball and baseball cleats that you can wear if you have flat feet or heel pain.
So, let's get started.
My Recommendation for Softball Players
My Recommendation for Baseball Players
If you have flat feet, then you need baseball cleats that are wide & comfortable. Below, I have recommended my 3 best options for you:
I also recommend buying Physix Gear Orthotic Inserts. These insoles will make your baseball cleats a lot more comfortable, and they're very cheap.
Best Baseball & Softball Cleats for Flat Feet
New Balance 4040 V5 Metal Baseball Shoe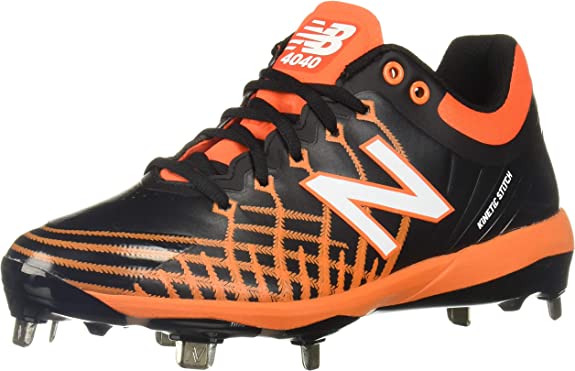 If you have flat feet and at the same time an avid player of baseball which requires a lot of running, sliding, and other footwork, you know the struggle of finding the best baseball cleats for flat feet. But no need to worry because New Balance has got you covered with the 4040 V5 Metal Baseball Shoe.
New Balance offers width options in wide and standard. The wide-width option will be your key to finding the right fit as flat feet tend to have wider widths compared to standard feet sizes.
Having this option will reduce the friction on the edges of your feet against the inside of the shoe which causes hot spots and irritation as it will provide more space for your feet to move.
The 4040 V5 Metal Baseball Shoe has a full-length cap midsole which delivers better arch support to keep your balance and stability.
You will most need this support since the arches of your foot are flattened down causing you to lose your foot's grip when running around the bases and can even cause extreme discomfort and injuries.
It is constructed with an innovative REVlite midsole developed to be 30% lighter than other foams. It provides premium responsiveness and durability as well as maximum comfort to avoid your feet from being weighed down.
It also has metal cleats for excellent traction on any surface, synthetic upper for durability, and kinetic stitch for superior fit without the bulk. However, you need to break into these cleats first since it has a more rigid construction.
I am absolutely baffled by this product. For me, the quality of the product is top-notch and I think what makes it even better is the grip. If I have to buy the next gloves, I am definitely ranking this high on the list.
New Balance Fuse V2 TPU Molded Softball Shoe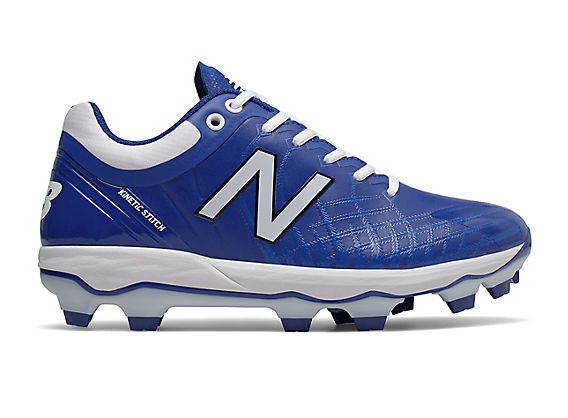 Another impressive softball cleat for flat feet by New Balance is the Fuse V2 TPU Molded Softball Shoe. Like most of their shoe models, these also have wide and standard width options to cater to softball players with flat feet.
With these softball cleats, you don't have to size up your shoe compromising the length just to get the right width. That extra room will keep you comfortable on the mound by reducing the risk of blisters and wearing down the edges of your foot.
It also utilizes New Balance's innovative RevLite midsole which is relatively lighter to give you more speed and range of motion.
Under the midsole is a TPU plate that provides flexibility to your foot despite the rigidness and lack of contours on your soles. It allows you to run and slide with better control and also reduces the risk of foot, leg, and ankle injuries.
The New Balance Fuse V2 TPU Molded Softball Shoe has a synthetic upper designed with a lightweight but durable protective toe for better protection and coverage without being bulky. The TPU molded cleats allow you to have great traction and stability while playing softball.
However, some mentioned that these molded cleats are not as sturdy as durable and have the tendency to break apart.
Talking about my personal verdict, I think the approach of the company is quite clear and that was delivering a splendid product. And I am pretty sure, they have managed to achieve to do so.
Under Armour Leadoff Low RM Jr. Baseball Shoe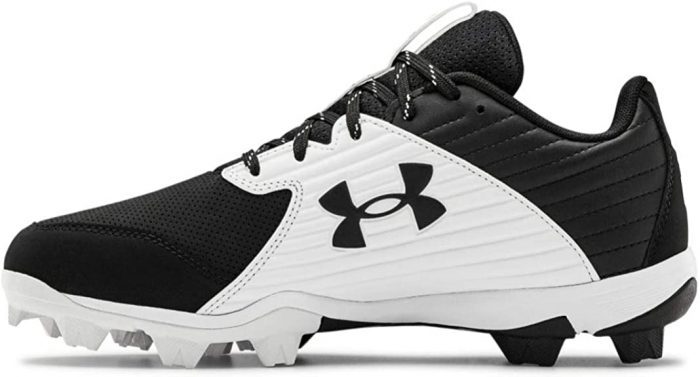 The Leadoff Low RM Jr. Baseball Shoe offered by Under Armour is another excellent baseball cleat for kids and youth players with flat feet.
What makes it an incredible choice is the full-length EVA midsole construction of these cleats. It works in a way that it molds and contours to the natural shape of your feet giving you maximum comfort.
Since it conforms to your flat feet, you won't have to deal with high arches anymore which causes discomfort and sprain. It also helps in evenly distributing the pressure on your feet from running, sliding, pitching, catching, or batting.
It also has a heel construction that delivers flexibility without sacrificing comfort. That extra heel support allows your foot to bend and have more mobility while playing minus the risk of tissue swelling and foot inflammation.
These baseball cleats have a synthetic upper that is lightweight and durable with perforations in the toe to encourage airflow throughout your feet. It also has an added durable overlay on the toe cap for extra protection.
It features rubber-molded cleats that provide optimal traction and durability on all field surfaces to keep your balance and stability while on the mound.
Even though the Under Armour Leadoff Low RM Jr. baseball shoe is highly durable, some pointed out that it is not as stretchy and is a little too firm.
Okay, that was a lot to talk about. But you know, that it would've been criminal for me to be ignorant about all of the banger specs this thing comes with. I am in love with this product and I definitely rate this high.
Adidas Adizero Afterburner V Baseball Shoe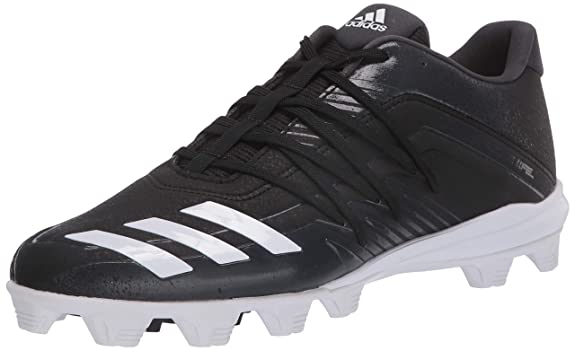 The Adidas Adizero Afterburner V Baseball Shoe features a Litestrike EVA midsole that is significantly lighter but has doubled thickness for supreme comfort and better pressure absorption.
It efficiently molds to the shape of your foot to provide anatomical arch support particularly beneficial for players with flat feet. It enables you to move and bend your feet without the uncomfortable and unnatural feeling of high and curved arches that people with flat feet lack.
It features a Sprintframe plate with an external heel to give you a rotational traction zone on any surface for improved balance and stability. The additional external heel also provides an extra boost on the heel area for more flexibility without being too thick or too heavy.
These baseball cleats have a Sprintskin upper laminated package for additional ankle support thereby reducing risks of injuries and reducing weight to avoid sprains while playing on the mound. It also has an Ironskin toe cap that delivers superior abrasion resistance and added protection.
It has a sock-like construction that fits like a dream and allows for easy on and off. However, others stated that the Adidas Adizero Afterburner V Baseball Shoe is not as breathable as they want it to be.
I know I know! You're already impressed! I mean who wouldn't be? I am keen to know about your thoughts on this product!
Mizuno 9-Spike Advanced Finch Elite 3 Softball Shoe
A nice option if you are a woman athlete looking for softball cleats for flat feet is the 9-Spike Advanced Finch Elite 3 Softball Shoe brought to you by Mizuno.
These softball cleats are gender-engineered for softball-specific movements offering superior fit, comfort, and versatility for multi-surface use needed by players on the mound.
I am impressed with the design of this thing and the attention to detail from the company should be praised! I mean, this is an all-around product and I can guarantee that you would say the same after getting your hands on it!
It features Mizuno's Wave technology that offers the proper amount of cushioning specifically advantageous for players who have flat feet. Too thick cushioning does not mean comfort for players who have flat feet, it actually exposes them further to discomfort, pain, and injuries.
On the other hand, too thin padding will not give them that extra boost to have better foot grip, not to mention it will also be painful due to all the pressure put in the soles while playing.
The 9-spike advanced TPU outsole is specifically designed for fastpitch softball delivering great traction on any surface to keep your stability and positioning. It is also incredibly lightweight so you can move and respond faster.
It has a synthetic upper with a padded "Booty" Tongue which allows you to bend and move freely as well as give you an enhanced fit and comfort.
However, some noticed that the outsole TPU cleats seem to wear down quite quickly and are not as durable.
According to me the most impressive thing about this product is its build quality. It's solid and I am pretty sure that it would be able to endure the workload for a long time!

Sever's Disease and Baseball
Sever's Disease is a condition that generally happens in growing children when inflammation of the growth plate takes place in the heel area. Due to this, active playing children feel pain in the heel.
If your kid is very active in sports like baseball & soccer in which he has to run a lot and that puts a lot of stress on the heel area, it causes overstretched tendons.
Your kid may have complained that when he runs or jumps, the pain starts to increase, but goes away after taking a rest.
In most cases, it doesn't become a long-term problem and goes away after a few months.
What are the Best Cleats for Sever's Disease?
If I tell you the truth, the brands do not manufacture specific baseball cleats for severe Diseases.
You need to find the most comfortable and supportive baseball cleats according to the foot size & dimensions that'll reduce the stress on the heel bone.
The use of 'heel cups' is another good solution because these heel cups are designed only to provide comfort to the heel and help with Sever's Disease.
I recommend that when you buy baseball cleats by keeping in mind that you may have to put heel cups in them.
So, buying wide cleats can be a good option depending on the foot size & dimensions.
If you need wide baseball shoes, then I'll suggest you try New Balance 3000 V5 Molded Baseball Cleats and New Balance 4040 V5 Turf Shoes.
However, if you need a standard size, then go with Under Armour Leadoff Baseball Shoe.
When it comes to the heel cups, I suggest TuliGEL Heavy Duty Heel Cups. You can use them in baseball cleats, running shoes, athletic shoes, etc.
 Heel Pain and Baseball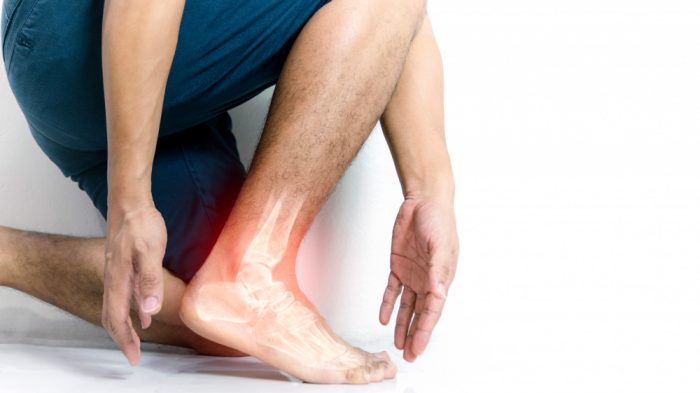 Heel pain can be caused by various reasons but plantar fasciitis is the major one. If you're facing heel pain due to Sever's Disease, then we have already discussed it.
Heel pain can be due to some other causes like arthritis, stress fracture, nerve irritation, tendonitis, etc. If you are facing this problem for a long time, it's recommended to consult a doctor.
What are the Best Baseball Cleats for Heel Pain?
There are no special cleats that are specially designed for players suffering from heel pain.
You need to find a comfortable pair of baseball cleats, and use heel cups or shoe inserts to support your heel.
You may want to raise the heel by adjusting your cleats with the help of shoe inserts, and that'll also support the arch of the foot.
For that, I recommend New Balance 4040 V5 Metal Baseball Cleats. They are super comfortable, and you can use Superfeet Black Premium Insoles that'll definitely help you in your heel pain.
FAQ Before Buying Cleats for Flat Feet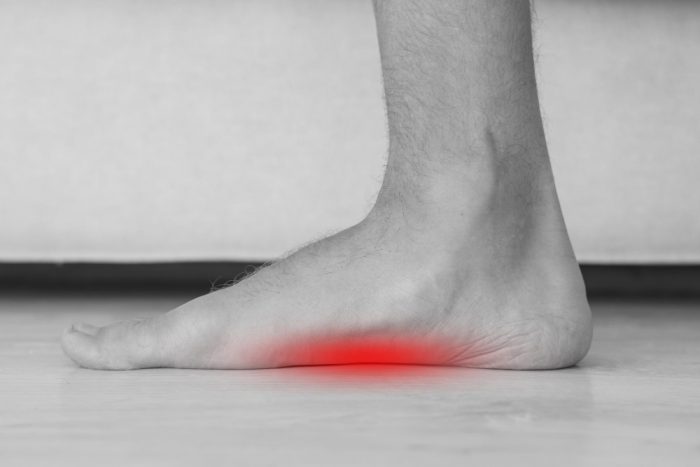 Is there any brand that manufactures special cleats for flat feet players?
As per my knowledge, there is no brand that manufactures special cleats for flat feet baseball players. There are many big brands that manufacture some top-level cleats when it comes to cleats special for flat feet, then they don't manufacture any specific models.
Should I buy a large-size cleat for my flat feet?
Buying large-size cleats is not a good option. If you buy large-size cleats, then you'll not feel comfortable in them. By wearing large-size cleats, you can't run as fast as you can, and this will definitely reduce your performance.
Should I buy lightweight baseball cleats?
It totally depends on you and your position in the field. Buying lightweight baseball cleats is better for speedy moves.
For example, if you're an outfielder then buying lightweight cleats makes sense, however, if you want cleats that are good for catching because you're a catcher, then you should put more focus on comfort as compared to weight.
Are wider baseball cleats better than normal-width cleats?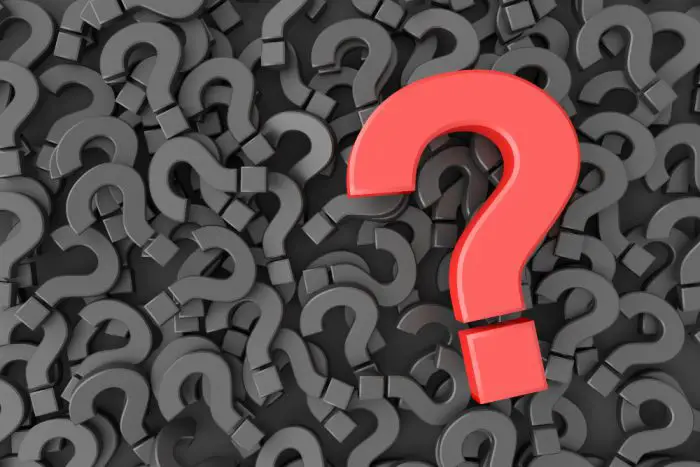 Yes, wide baseball cleats are better than the normal width cleats when it comes to flat feet players.
If you have flat feet, then your feet need more space to adjust. Therefore, buying cleats that are slightly wider than the normal size is the best option you have.
Are there any brands that manufacture wide cleats?
New Balance is one of the best brands that manufacture wide baseball shoes.
When you order a pair of New Balance cleats, you will have two options. Either you can go with the normal width or the wider width of a specific size.
Let's say, you wear number 9 cleats.
As you've flat feet, then you should go with the W or EE, or 2E version, because these notations represent the wider version of the cleats.