Searching all over the net to find what's the best turf shoes for you, well the search is now over! 
In this article, I'm gonna tell you some of the best baseball turf shoes for perfect grip and the increased stability that you need on the field. 
Let's get into it! 
Best Overall Baseball Turf Shoes
Adidas Adizero Afterburner 8 Turf Shoes
Adidas has always been and will always be the type of baseball shoe that won't let you down in terms of performance. It's gonna give you everything you need from comfort to stability to even performing your best on the diamond. So when choosing a baseball cleat Adidas has to be on the top list out there. 
The shoes have a rubber sole, for increased grip when on the field. They are really great for training or even when just competing and playing on the field because of their lightweight properties. The lacing fit is perfectly done, they have a wide lacing fit that will help you get the secure and snug fit that you desire when playing. So honestly these are really a great pair of cleats that you must get on your next splurge.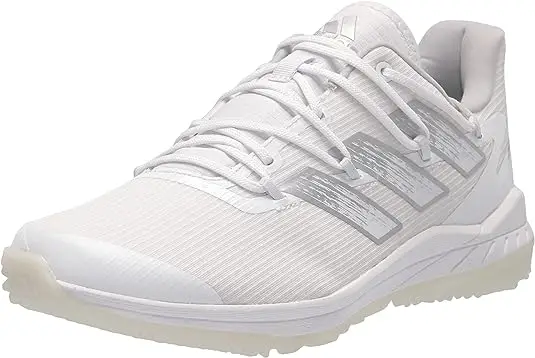 Pros: 
Comfort 
Stability 
Snug fit 
Lightweight 
Cons: 
Best Baseball Turf Shoes for Plantar Fasciitis
New Balance 3000 V6 Turf Trainer Shoes
New balance really gives you the best type of comfort when playing on the diamond. It gives you that relaxed feel and support that you need most when playing. New Balance has really majored in giving the best type of comfort for the player while ensuring that their performance is improved to the next level. 
It has rubber soles for that intense fit and grip that you need every time you perform. Fresh foam midsole, that is engineered to give you the cushioning that your heels need and also give yout lightweight characteristics. When you have Plantar Fasciitis condition your options for shoes are limited, but this shoe is absolutely perfect it gives you absolute comfort and doesn't give any excruciating pain when running or doing any other activities. It provides comfort, support, and even stability all at the same time, to give you relief and the enjoyment of playing even when having this condition. 
Pros: 
Comfort 
Heel cushioning 
Mesh upper for breathability 
Lightweight 
Cons: 
Best Baseball Turf Shoes for Wide Feet
New Balance Fuel Cell 4040 V6 Turf Trainer Shoes
Wide feet are a common issue with most people. You found your right size on the net but they don't end up being the size for your wide feet. It's a very common problem and hey! That's perfectly alright because the New Balance Fuel Cell 4040 V6 Turf Trainer Shoes are made exactly for you. It has all that you require in a regular shoe while giving you the comfort of your wide feet as well. 
They have rubber soles for that increased grip for whenever you are out and about playing on the field. They also have an in-built foam, known as the FuelCell foam that delivers a propulsive speed that helps you keep driving forward. They have a synthetic mesh that will help you get unmatched breathability while performing. Their aggressive rubber soles provide traction on the field and even off the field. You even have a burrito closure for a more snug and secure fit.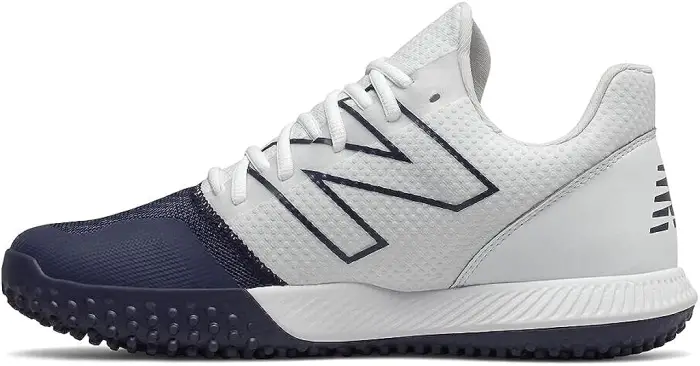 Pros: 
Snug and Secure Fit 
Built-in Foam for Propulsive speed 
Comfort 
Traction on and off field 
Cons: 
Other Great Baseball Turf Shoes
Mizuno Surface Ambition 2 Turf Shoes
Mizuno has always been great in terms of delivering the best sports good for its customer base. With its design and its performance, this doesn't fall short in anything and gives you the best of both worlds. It is the perfect brand for sports just in order to give you the best performance and also provide you the comfort you need when playing. 
The Mizuno Surface Ambition 2 Turf Shoes are absolutely perfect, they have a rubber sole for that increased grip factor. They have high, dense, multi-directional studs, that will help you to get great traction on the field that also allows you to increasingly improve your performance as well. They have L-shaped studs, for an enhanced grip and less deformation. Full-length midsole that gives cushioning from your toes to your heels, for that ultimate comfort when playing. They have also installed EVA midsole for maximizing your comfort to the next level. 
Pros: 
Comfort 
EVA midsole 
Great Traction
Solid grip 
Cons: 
Under Armour Yard Low Turf Shoes
The Under Armour Yard Low Turf shoes are another great pair of baseball turf shoes, these are absolutely perfect and will perform like any other turf shoe. They have rubber soles that are great for grip, they also have an updated plush heel, engineered textile forefoot & breathable toe box to make it fit & feel like a sneaker. 
It gives you stability during even lateral movements. Toe drag protection and strategic overlays in high abrasion areas for durability that lasts all seasons. Molded ortho-lite sock liner maintains a compression set for long-lasting comfort and improved traction. The charged cushioning midsole converts impact into explosive speed and power on the diamond. So these are really great for turf fields and will improve your performance increasingly. 
Pros: 
Comfort 
Improved traction 
Speed due to cushioning 
Breathable 
Cons: 
Nike Alpha Huarache Turf Shoes
Nike is the perfect shoe and is amazing in terms of durability and generally just the perfect type of shoe. Nike has always been a fan favorite by many whether it be sports players or non-sports players. Nike has continuously exceeded our expectations, with its unique and fun designs.
They have a synthetic rubber design that helps you to grip the ground easily without any hindrance and helps you perform exceedingly well each time. They have a sole plush cushioning that is amazing and will give you maximum comfort when performing on the field without any hindrance. You will always get that feeling of playing like a pro when you are in these shoes. Therefore these are quite literally the best turf shoes out there just in terms of everything.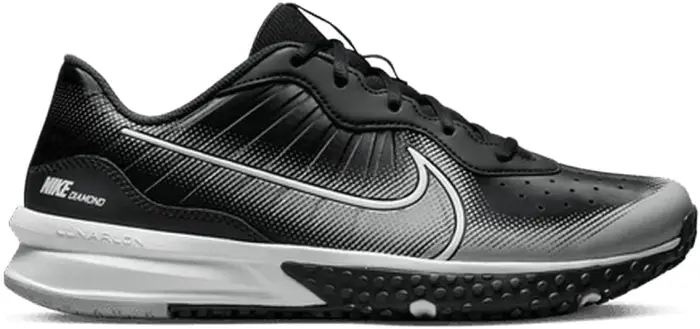 Pros: 
Comfort 
Support 
Stability 
Breathability 
Cons: 
Not a lot of trial and testing done
Boombah Dart Fracture Turf Shoes
Now I don't know a lot about these shows, but when I first looked at the reviews they were absolutely incredible and were stunning to look at too. They had all the things that you would require in a turf shoe. The brand claims to be comfortable and durable all at the same time. They have improved their material incredibly and given them the look and feel of a great turf shoe. 
The Boombah Dart Fracture Turf Shoes have a PU foam Insole that will give you the comfort that you require when you play and still give you stability when your playing. The toe cap features a rubberized skid plate for super abrasion resistance and durability in high-wear areas. The brand is pretty great overall and specializes in engineered sports equipment and apparel. So you can be sure that they are really great for your performance and comfort as well.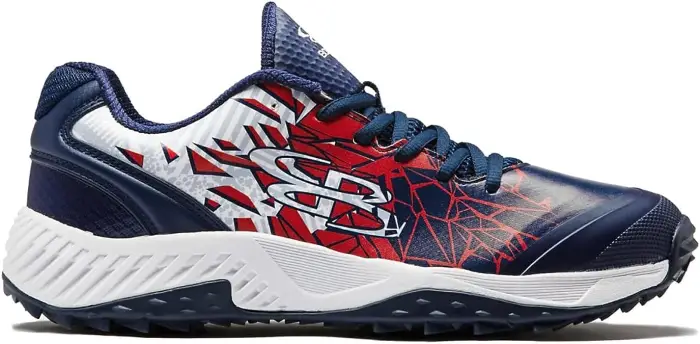 Pros: 
Comfort 
Great performance 
Durable 
Engineered shoes 
Cons: 
Conclusion
So I hope you find what's the best type of turf shoes that will fit you perfectly while still giving you the other factors as well. Helping you to perform continuously and perfectly every time you do so.