You're getting ready on a normal day for your practice, you've got everything ready your gloves, your batting gear, and everything you need to conquer the field today. But something is missing….ahh! That's right where's your bag? 
Well, fret not! I'm here to tell you about the best softball catcher's bags out there, that will just be perfect for you. 
Getting straight into it!
Best Overall Softball Catcher's Bag
No Errors No E2 Catcher's Bag
So the No Errors No E2 catcher's bag is just the perfect type of bag to store all your sporting gear. Girls, I know you need to keep a lot of things in your bag and you need it to be able to store everything. Cause you don't wanna carry anything in your hand for that amount of money you paid. And you're right, that's what the makers of the bag thought so too, and made the bag according to your needs and desires. 
The No Errors No E2 catcher's bag comes with a lot of various compartments to store. Pretty cool if you ask me, cause you don't have to just stuff all of your things into one big bag and carry it on, without any order. Removing everything would be such a hassle too and finding the proper equipment in a hurdle would be a real mess. So that's why the No Error No E2 catcher's bag has different compartments for different equipment that you have making it super easy to work with, plus they also have wheels so you can just pack your thing, and your good to go. This really makes the NO Error No E2 the best softball catcher's bag. 
Pros: 
Easy storage 
Easy to carry around 
Organized compartments 
Perfect for multiple equipment
Cons: 
Best Softball Backpack for Catchers
Easton Jen Schro Fastpitch Catcher's Backpack
The Easton Jen Schro fastpitch catcher's backpack is absolutely great and works amazingly to sort all of your sports equipment. This was designed by a fastpitch softball coach going by the name Jen Schro, so all the components that you may require in a bag are there and is the perfect catcher's bag just overall. 
The bag just by the look of it has a very clean and subtle look, not any over-the-top or crazy features going on here, but simple and easy things that any normal player can work with which is pretty great honestly. They are built to fit all catcher's gear and have compartments specifically designed for each gear that you have, so you do not have to go around messing with the order of the way you keep things. They also have a vented cleat compartment, so you don't have to worry about them getting all smelly and gross, they will air out through this compartment just fine. They also have two fully lined bat sleeves to store your bat easily. They also have an external strap and buckle so you always hang your helmet or even ball glove through this. So really a great bag overall to invest in. 
Pros: 
Designated compartments
 Easy storage 
Vented compartment for cleats 
Stap and buckle to hang other equipment
Cons: 
Sizing of the compartments can be an issue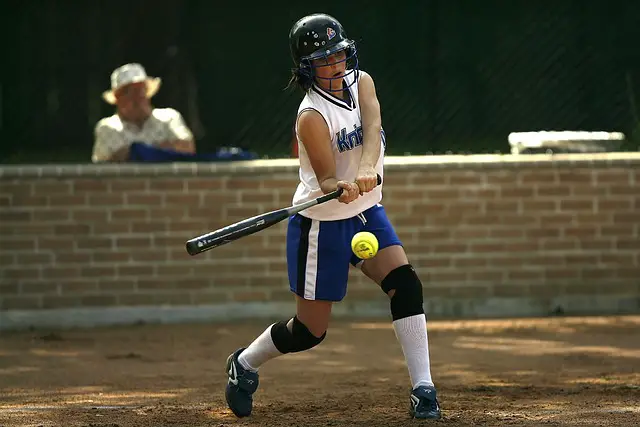 Best Budget Catcher's Bag
MATEIN Catcher's Duffle Bag
If you don't want anything over the top or have any crazy features but are still suitable enough to carry all of your sporting gear then you should definitely go for the MATEIN Catcher's Duffle bag. The back is super cheap and is also worth every penny. Catcher's bag has four compartments it's very easy to store most of your Sporting equipment. They have a main compartment where you can store your batting gear, helmets, gloves, or anything else. 
The catcher's bag is really cool since it has also a compartment where you can store your clothes or your cell phone or even your headphones and there is another compartment on either side, one side is for your shoes and the other side is a thermal compartment where you can always store your drinks! All these features for a really low price range are what you will be getting And to be honest that's a pretty fired deal if you ask me! 
Pros: 
Different compartments 
Affordable 
Easy to carry 
Cons: 
Other Great Fastpitch Catcher's Bags
Boombah Superpack 2.0 Catcher's Bag
Boombah Superpack 2.0 catcher's back is just absolutely perfect if you are looking for a different type of catcher's bag than the ones suggested above. It serves the purpose of just like any other catcher's backpack it has rolling wheels for easy transportation and it doesn't come in a backpack version so you don't have to hurt your shoulders. 
The super pack 2.0 catcher's bag also comes with a separate shoe compartment so you wouldn't have to worry about getting it mixed up with your other sports equipment. They also have separate bat compartments and they can store up to almost four bats in total. Separate J hooks so they are pretty easy to hang at any place and if you are looking for something for a change or something that you don't wanna spend too much on this is the bag 
Pros: 
Great storage 
Has a separate compartment for shoes 
Easy to carry 
Cons: 
Can be a little small for storing 
Rawlings R1502 Wheeled Bag
Rawlings has always been of top-notch quality. their expertise lies in making the best products for their customer base. They make sure that the needs of their customer are fulfilled each time they design their products. So you can be sure that a backpack designed by Rawlings will cater to your style and your needs. 
As the name suggests the Rawlings backpack comes with wheels so it is easy for you to transport it pretty much anywhere. they also come with, a large compartment for you to store all your main Sporting goods and smaller compartments for you to store your clothes or even your personal belongings as such. They have a hard molded pocket to store your gloves so any damage will be prevented from coming to your gloves. The bat compartment can store up to 4 bats in total so it's pretty spacious. Overall Rawlings is a great choice for any type of softball player. 
Pros: 
Good enough compartments 
4 bats storage space 
Gloves are easy to store 
Cons: 
The zipper can break easily 
Wire2wire Catcher's Bag
This catches back is absolutely a steal, for those looking for a different option in the catcher's bag area. This comes with the same type of features that you see in any other ordinary bag, just that it's much more affordable and it comes in a really clean sleek style. They have a bat compartment that stores up to four bats and the compartment has sleeves for each bat to be stored in.  
The large compartment can fit almost all of your Sporting gear.  It also has a ventilated compartment for your cleats or your shoes that can be zipped off easily. The Wire2wire catcher's bag is the wheels that are attached the backpack can basically just go on any type of terrain so this is super easy to carry around anywhere and everywhere! If you are looking for the perfect type of backpack that can store any type of Sporting gear or even your personal belongings then this one is meant just for you. 
Pros: 
Ventilated compartment
Easy storage 
Clean and sleek 
Wheels can go on any terrain 
Cons: 
Easton E610CBP Catcher's Backpack
Last but not least we have the Easton E610BP catcher's backpack. Just like any other backpack you are able to store any of your Sporting equipment easily and without any problems whatsoever. They are spacious and also dry and what I mean by dry is that they have ventilated compartments for you to store most of your catching gears. 
They also like any other backpack have ventilated cleat apartments, You can always your cleats without any problem whatsoever or the fright of it making your entire backpack smell. They also come with interior shelving and what that basically does is, it helps you organize your thing super neatly and properly, so you wouldn't have to dig your bag to find something. They have two bat sleeves for easy bat storage. There are also side mesh pockets where you can store your leg guards or anything else. 
Pros: 
Easy storage 
Mesh compartments 
Ventilated pocket 
Interior shelving
Cons: 
Durability is compromised 
How to Choose a Softball Catcher's Bag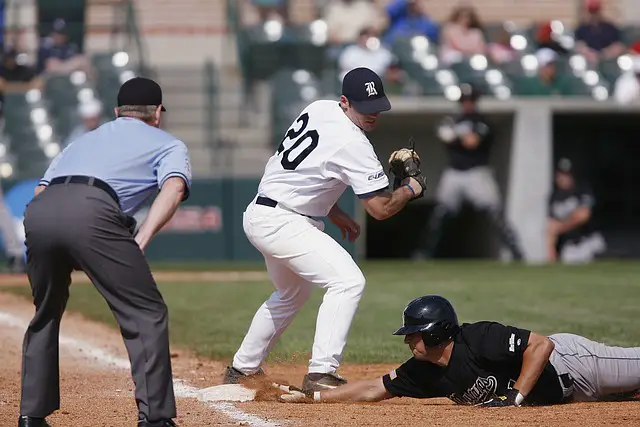 Size and Capacity 
You should look for something that will accommodate all of your gear and personal belongings, that's the most important thing. You don't wanna go and spend a lot of money on something that won't carry your stuff anywhere or will just break in its first use. Carry something durable and sturdy enough, with enough space to be able to carry other items of yours as well. 
Durability 
Most high-end bags tend to keep this factor in mind and design their bags. Something with good enough durability to carry most of your items, with the ability to hold a lot of items. Bags should be able to carry most items without the need to break even with the use of the slightest force. 
Comfort and Mobility 
Check for bags that have thick straps if they can not be used to carry on the terrain you travel on. Something that is easy to carry should be considered since it shouldn't harm your shoulders in any way. They should also have wheels and the wheels should be suited to carry across any terrain without any hindrance. 
Ventilation 
It is very obvious that this is really an important factor to consider when buying your catcher's bag. They should be able to ventilate any of your odorous and sweaty catching gears or cleats. 
Final Thoughts 
Well there you have it, these are the best backpacks out there and this will also help you to determine which backpack is the best for you and will give you the ability to choose the one that's best tailored to your taste.