I'm pretty sure you're trying to find the right glove for yourself. And in the sea of gloves, you're trying to find something that's the best for you. 
It's sort of trying to find a needle in a haystack. Well, I'm here with the best gloves that will cater to your playing style and desire. 
Let's have a look shall we? 
Best Baseball Gloves for Infielders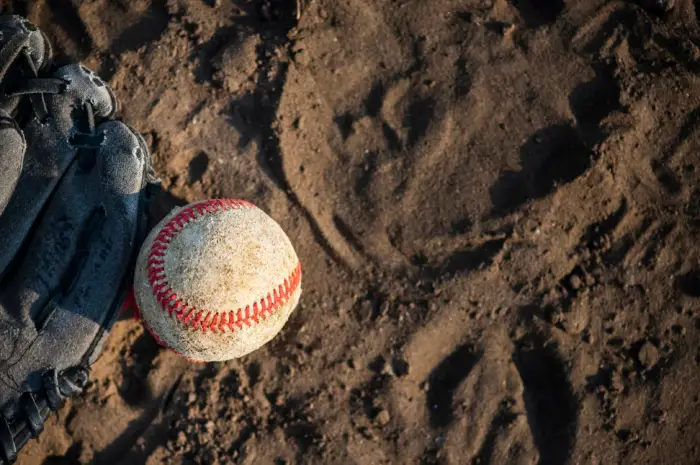 So here is a list of the best infielders' gloves.
Shoeless Joe I-Web Glove
The Shoeless Joe I-Web Glove is perfect for middle infielders. They have an opening web pattern of the I-Web providing excellent visibility, allowing middle infielders to help you track the ball and make accurate catches while fielding ground balls. 
These gloves are absolutely stunning because of the tobacco leather with which it is made. This offers a better break-in period and offering immediate control and flexibility. This is excellent for middle infielders who require a glove that allows quick ball transfers, precise throwing, and exceptional control. 
Of course, this also depends on you, if you are maybe comfortable with a different style. You might like the feel and play of one glove and how it caters to your different playstyles all together in one aspect. 
But the Shoeless Joe I-Web glove is guaranteed to give you excellence in performance on the field while dominating it with your flexibility as well as your moves. 
Pros:
I-Web design for excellent visibility
Aged tobacco leather for a stunning vintage look
The better break-in period for immediate control and flexibility
Quick ball transfers and precise throwing
Exceptional control for middle infielders
Cons:
Not as famous as other baseball brands 
Can be compromised on the longevity factor
Nokona Walnut Modified Web Glove 
The Nokona Walnut Modified gloves are a great choice for middle infielders here's the reason why. These gloves are designed with high-quality leather, that is made from the iconic Walnut Crunch Leather. These can withstand the rigors of the field thus making them durable and even providing them with enough flexibility too. 
These gloves are perfect for a middle infielder because they have modified web designs that allow you to have visibility over the ball whilst fielding ground balls and making it easier for quick transfers and throwing balls quickly for double plays.
The walnut leather gives long-lasting performance and increased durability factor too. The Nokona Walnut Modified Glove may require a longer break-in period compared to gloves made with softer leather. So that's maybe the only problem with these gloves other than that these are a literal fire!
Pros:
High-quality Walnut Crunch Leather construction
Durable and flexible for long-lasting performance
Modified web design for excellent visibility and quick transfers
Ideal for middle infielders' needs and quick actions
Increased durability for prolonged use
Cons:
Longer break-in period compared to gloves made with softer leather
Rawlings Heart Of The Hide
Ahhh…one can never go wrong with Rawlings. And definitely not with the Heart Of the Hide, it's one of the best out there! This is made from premium steer-hide leather. This is the best in terms of durability, longevity, and delivering long-lasting performance. 
They are crafted, with exceptional craftsmanship and attention to detail and undergo rigorous quality control to ensure that each glove meets the highest standard. 
The Heart of the Hide gloves provides different webbing styles including I-Web and H-web which provides maximum visibility to the middle infielders. These gloves also have another property and that is it's relatively better than most gloves like, its break-in properties are shorter compared to most high-end gloves. 
These gloves provide a snug fit for each of the gloves they have present in different styles. The Heart Of The Hide gloves are your best shot if you wanna have the feel of a professional player. 
Pros:
Premium steer-hide leather for durability and performance
Crafted with exceptional craftsmanship and attention to detail
Multiple webbing styles for maximum visibility
Relatively shorter break-in period compared to other high-end gloves
Snug fit for better control and feel
Provides a professional player feel
Cons:
Rawlings Select Pro Lite Youth Glove
The Rawlings Select Pro Lite Youth Gloves are the best infield gloves for middle infielders. Because these are perfect for small hands, and also not to mention that these are good for maneuvering easily and have better control over the glove. Which improves your mobility on the field increasingly. 
These have Pro Inspired Features which makes you feel like a pro on the field. Honing and showing off your skills with these gloves is an absolute stunner. These gloves have a quicker break-in period and also are softer compared to most gloves, so they're game ready right off the box. 
Well, there is a drawback to this since they are focused on being lightweight and having a quicker break-in period, therefore they have limited durability.  
Pros:
Perfect for small hands
Improved mobility and control
Pro-inspired features for a professional feel
Quicker break-in period
Soft and game-ready right away
Cons:
Limited durability due to focus on lightweight design
Wilson A2000 H-Web Glove 
The A2000 H-Web Glove is made with high quality, so it gives a durability and longevity factor. The H-Web design provides a good visibility range for infielders. Thus allowing them to track the ball and make accurate catches while fielding ground balls. 
The Wilson A2000 is preferred by many professional players and they are known for their excellent performance on the field. These meet the standards of elite players and offer exceptional performance for middle infielders. 
The Pro Stock Leather that constitutes these gloves are the ones that ensure their longevity and durability factor. With proper care, these gloves can last you up to seasons to come. 
Pros:
High-quality construction for durability and longevity
The H-Web design provides excellent visibility for middle infielders
Preferred by professional players for exceptional performance
Pro Stock Leather ensures durability and longevity
Cons: 
Heavier Weight 
Stiff feel 
Costly Price 
SSK Z5 Craftsman Infield Glove 
The SS Z5 Craftsman gloves are good gloves. They are extremely lightweight so you can make ball transfer real quickly. Giving them to have quicker reactions and also have better control on the field. 
They have an I-Web design that is best suited to infielders since they get better visibility on the field with this type of web design. They are made of Japanese steer hide leather, which gives you a soft and supple feel. Thus contributing to a shorter break-in period compared to other gloves that are present out there. 
The SSK Z5 Craftsmanship gloves, just like their name suggests are made with the best craftsmen present out there giving utmost detail and precision to each work that they do. Thus giving you flexibility and mobility on the field. 
Pros:
Extremely lightweight for quick ball transfers
The I-Web design provides better visibility for middle infielders
Made of Japanese steer hide leather for a soft feel
Shorter break-in period compared to other gloves
Craftsmanship and precision in construction
Cons: 
Brand lesser known
Durability is not as long-lasting 
Fit and comfort may vary
Wilson A1000 Series Infield Glove
One can never go wrong with Wilsons, and yes the last on our list is them. You can be entirely sure that Wilsons gives you quality while also providing you extreme comfort and feel. These gloves will up your performance to another level and you'll be able to enjoy the gloves completely. 
The Wilson A1000 is crafted to fit comfortably on your hand, giving you immense comfort and fit during your play. The gloves are also made out of Wilson's finest Pro Stock Leather which is perfect for durability and longevity factor. 
The Wilson A1000 has many versatile web options to choose from including H-web and I-web so these are perfectly catered to your taste. These are also quite affordable if you're maybe looking for a shorter-term investment. 
Pros:
High-quality craftsmanship and materials from Wilson
Comfortable fit for enhanced performance
Durable Pro Stock Leather construction
Versatile web options to suit personal preferences
The affordable price point for value-conscious buyers
Cons: 
May not be as good as A2K or A2000
I hope that you liked our top infield gloves. Let me know if you have any questions in the comment section.