Looking for the ultimate turf shoes for yourself? Wanna rock the field each time you step foot on it? 
Well, the search is over because I'm here to give you the 5 best turf shoes for softball. 
Let's get into it! 
Best Softball Turf Shoes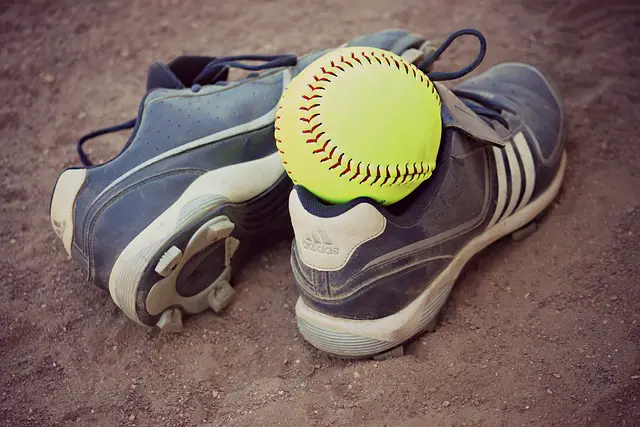 New Balance Fresh Foam Velo V3 Turf-Trainer Shoes
New Balance has always taken it a step ahead giving you the best of the best, performance, and awesome quality shoes as well. So they are absolutely stunning when they meet the eye and even when you wear them, they feel super comfy and perfectly snug as well. Now just like any great turf shoes out there, the New Balance has fresh foam mid-sole cushioning that gives you the next level of comfort and support each time you play on the field. 
The cushioning gives you a sort of lightweight feel, so doing sudden and quick movements will literally be a piece of cake without any hindrance whatsoever. The outsole is made specifically for turf grounds, there is a sort of design at the outsole that allows increased traction which is much needed on turf fields. They also have an upper mesh that will enable you to breathe every time you are in between the rigors of the game, giving you a supreme level of comfort each 
time. 
Pros: 
Upper mesh for breathability 
Comfort from foam 
Lightweight 
Outsole designed for increased traction
Cons: 
They slip off the heel at times 
Boombah Dart Fracture Turf Shoes
Another great pair of turf shoes are the Boombah Dart Fracture Turf shoes, this gives you so much more stability each time you play and also gives you that increased amount of grip whenever you play on the field. It is really quite the best turf shoe for softball. They have PU foam as the insole that gives you that comfort. PU generally stands for polyurethane, this is a sort of polymer that combines lightweight properties as well. So these are super great for when you are having a tournament for a long day. 
The Boombah dart fracture turf shoes ensure that you get a rubberized skid plate, what this technically means is that the toe cap is well protected so that it enables superior abrasion resistance and durability in high-wear areas as well. Another super awesome feature of the boombah dart shoes is the way that they are built to be water-resistant. This kind of helps you to not have those soggy feet, if there are rain delays or just when you are having a long day at the field and sweat from your feet might look like a problem but with the boombah turf shoes on they disappear like magic keeping you comfy all day. 
Pros: 
Water-resistant 
Comfortable 
Support 
Stability 
Cons: 
Not a lot of trial and testing
Ringor Flite Turf Softball Shoe
Ringor Flite turf softball shoes are created excellently to give you the ease of playing on the field while still maintaining enough stability as well. The Ringor Flite Turf Softball shoes are absolutely perfect giving you enough movement and flexibility any time you are on the field. The shoes give you enough speed agility and quickness as well. Each time you set foot on the diamond. 
There are a lot of lightweight properties in these shoes as well as there's the durability factor as well. So this is really just an altogether incredible shoe with all the features that you need in a shoe to perform exceptionally well each time. They have a lockdown lacing system that will help you to have a snug and secure fit, so even if you do this quick movement you will be sure that the shoes will stay on during the entire rigors of the game. 
Pros: 
All day comfort 
Lockdown lacing system 
Durability 
Lightweight 
Cons: 
Sizing may not be accurate 
Under Armour Glyde 2.0 Turf Softball Shoe
Under armour has been always on top of performing and giving you the best type of designs and style, while still giving you features that will make you feel comfortable each time you wear their turf shoes. Under Armour has made it in a way that will improve your mobility exceedingly while still giving you a lot of room for flexibility as well. 
Another great thing about these shoes is that they have great traction and grip so whenever you perform on the turf field, you will not have to worry about the way the shoes grip because this allows you to have enough control on the field without any issue whatsoever. Moreover, these shoes will give you the comfortability factor as well while still enabling you to perform exceptionally on the field each time. So honestly the under armour flite turf shoes are worth your big bucks!
Pros: 
Comfort 
Stability 
Support 
Improved traction 
Cons: 
Not a lot of trial and testing
Boombah Dart Digi Camo Turf Shoes
We have another Boombah on our list and this is the last turf shoes on the list as well. Boombah has engineered these shoes to last for quite some time and they have not compromised one but in quality of materials therefore they are absolutely perfect. Boombah has always been giving its customers the best of the best products while delivering ultimate customer satisfaction. 
The shoe is built with a high-quality mesh upper that is super wear-resistant and will keep its shape and form throughout the rigors of the game while still providing you enough comfort as well. The toe cap gives the shoe more durability while also giving them enough durability and the risk of abrasion is minimized as well. So therefore they are super great shoes just in general and they will be perfect for those long days at the field. 
Pros: 
Wear resistant 
Water-resistant 
Super comfortable 
Support and stability 
Cons: 
Back of the heel rubs and causes blisters 
Conclusion
So there you have it the best type of turf shoes for softball. These shoes will improve your performance on a drastic level while still giving you enough comfort and support as well. So the shoes recommended here are honestly quite a steal.