Ahhh… so you are in search of the best softball cleats, but nothing fits you in the right way cause of your wide feet. 
Well, I'm here with an article that will help you do the trick of finding the absolute right shoe for you. 
I'll jump right into it!
Best Softball Cleats for Wide Feet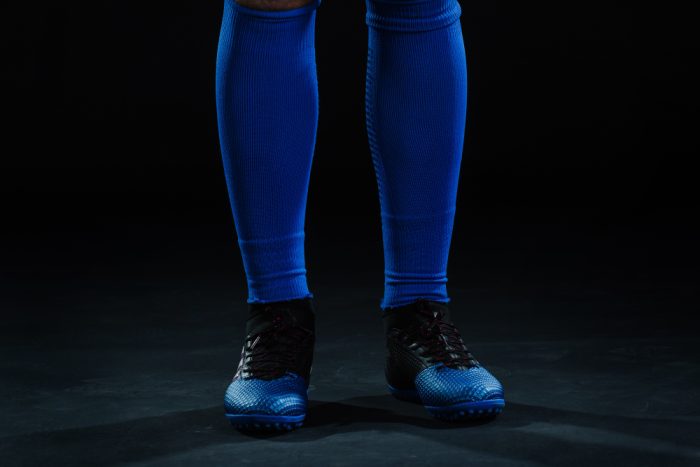 New Balance FuelCell Fuse V3 Molded Softball Shoe
The new balance FuelCell Fuse is the absolute best wide-width softball cleat meant just for you if you have wide feet. There's no certain shame when it comes to wide fit, in fact, most shoes are designed in a way to have a narrower fit and are made stiffer. Shoes like the new balance will help you feel comfortable in your own skin and will still give you the desired features and comfort you need. 
They have a rubber sole and rubber molded cleats, rubber molded cleats are super good in terms of traction especially. It gives you the type of grip you need when playing on the field while still allowing you to move flexibly. The top of the shoe is made to give you a much more comfortable fit and feel. Another great thing about these cleats is the way it has fuel cell foam incorporated into their sole which allows for a propulsive feel whenever you're on the field. 
Pros: 
TPU molded cleat 
Lace closure for a secure fit 
Comfortable fit 
Great traction
Cons: 
Mizuno 9-Spike Advanced Finch Elite 5 Softball Shoe
Well, next on the list we have Mizuno. Well, it is no big-brainer at this point but Mizuno has always been great for players and people in the sports industry just in general. It has the benefits, the features, the styles, and the looks as well, so they really don't compromise one bit when giving the best type of types of equipment to their customers. And girls you wouldn't be disappointed one bit when getting these pair of cleats on your next purchase. 
These cleats are spaced evenly to allow you to flexibly move but also are placed in order to give you traction and great balance on the diamond every time you set foot on it. They have flexible size styles which are absolutely perfect for players with wide feet so you can always be comfortable and ensure that these will fit like a charm on your feet. They also have a C-Flex outsole which provides much-needed flexibility on the field. Therefore Mizuno is the perfect buy.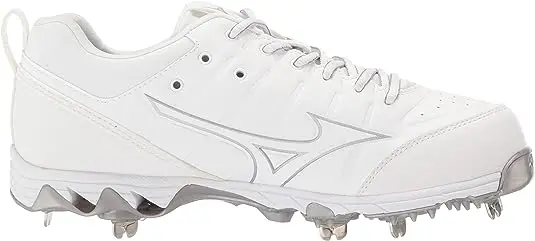 Pros: 
Superior fit and comfort 
Flexibility 
I-shaped TPU studs 
Improved mobility 
Cons: 
Mizuno 9-Spike Swift 7 Softball Shoe
Well, we do have the last wide-width cleat for fastpitch softball, and once again with no shocker at all, it's Mizuno. Mizuno is absolutely perfect and rightfully so, both the options stated are absolutely perfect. These cleats are guaranteed to improve your performance while also giving you the right amount of freedom to work with each time you're on the field. 
There are 9 spikes and these spikes are strategically placed, so that they give you extreme traction and grip on the field while also maintaining your control and movement on the field as well. They have an engineered style known as mizuno wave, which provides stability while hitting and throwing at the same time. So honestly these shoes are quite the steal and you should consider buying these on your next splurge for the best cleats. They also have a padded tongue that allows you for superior comfort and fit as well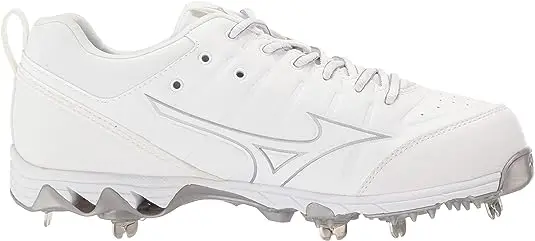 Pros: 
Superior fit 
Great traction 
Ultimate comfort 
Flexibility 
Cons: 
Not a lot of trial and testing
Conclusion
Well so here are the best cleats for wide feet. In all honesty, each of these cleats is absolutely perfect in their way and they will you the type of performance you need while still ensuring to maintain the features of the cleats as well. Women or girls having wide feet is not something to go into a dilemma about but instead, you should be absolutely comfortable, since there are options out there that are available that will suit your unique style and taste!