So you're playing as a catcher for the first time and you got all your gear nice and ready to go, but oh wait! You do not know how to put your knee savers just yet. 
Well, here's the best guide for you to do that exactly and how you can get them easily done without any hindrance. 
So let's get started!
What Are Basically Knee Savers? 
Well knee savers are technically something that players who play the role of catchers wear and they tend to wear it to get enough cushioning and enough support when they play the game thus it is of utmost importance for them to wear it each time they are behind the batter's. Knee savers are made of foam or even padding material that gives the players the necessary support that they need when they are playing on the field and of course, they need that extra protection, so the balls that come at rampant speeds don't injure them in the least.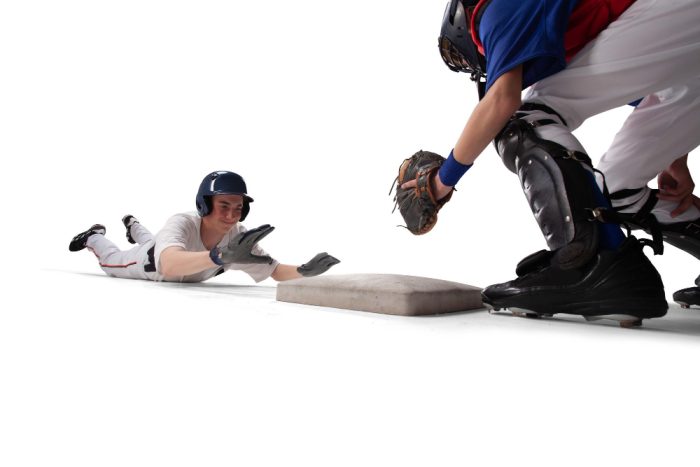 How Do You Wear These Knee Savers? 
Well since you know what exactly are knee savers and how they function when you're playing a scratcher. Then the next step is to get to know how to wear them. 
Step 1
Okay so first things first, check your knee savers, check if they are adjustable, and come with appropriate siding for your shin guards. Normally knee savers have straps or hooks that attach to the shin guards to make sure all the necessary components are intact and will make you ready for the field in an instant. 
Step 2
 Your next vital step is to prepare your shin guards and make sure that they are secured and in place, wear them like you normally would ensuring that everything is hooked and strapped into place ensuring that nothing comes off loose during the game. 
Step 3
Take your knee savers and position them in such a way that they meet the ends of your shin guards. When doing so make sure that all this is taking place when your knees are in a crouched position making it easy for you to be able to rest your knees on the knee savers when you are bending or in a crouched sort of position. 
Step 4
So, when it comes to the attachment step make sure that you follow the manufacturer's instructions when doing so and make them securely fastened to your shin guards. This may require you to go through loops or hooks or even the use of velcro straps might be needed when tying them and making sure that they are well in place and secure. 
Step 5
Okay so once the attachment phase is done, then you go to the next phase and that is to check whether the knee savers are perfectly in place or not, try to adjust them by slightly moving them up or down and check to see where it'll fit you best. The knee savers should provide a cushioning property rather than restricting or hindering your mobility in the least it should give you the freedom to be able to move easily and perfectly. Rather than hindering your mobility and posing an obstacle to your flexibility. 
Step 6
The best step is to try and keep moving and checking where you can move and to see if the adjustments are made according to your linking if anything feels restricting then try and fix it. Do a few movements like squatting or jumping or even crouching to see if the knee savers will stay in place rather than fall off with small movements. It should be tight enough not to hinder your movements or suffocate you and it shouldn't be loose that it may just slip off during the rigors of the game so do make sure of all these factors when going for the game. 
You should be sure to check with your association or organization whether or not these are allowed when playing the game because knee savers are generally optional items to wear for catchers and some sporting events may require them while some may not, so it best to take some consultation or advice before wearing them. 
Conclusion 
So there you have it! In 6 steps it is summarized how to wear your knee savers, so be sure to wear them securely enough when going the field. I hope this article helped you to get an idea of how to go about as a catcher. If you are new to this I hope that it gave you an idea about what are knee savers and how should players use them on the field. It is of course advisable to ask your coaches and other team association whether they are permitted or not when you are playing the game. But if it is I hope you conquer your next game flawlessly!