So you wanna know how to wear your baseball pants or even baseball knickers because you are a beginner in baseball and your next big league is coming up? 
Don't worry I got you! Just follow the steps listed in this article and you'll be good to go in no time. 
Let's get into it! 
What to Wear Under Baseball Pants? 
There are a lot of things you can wear under the Baseball Pants. For example, you can wear compression shorts. Compression shorts teen to give a snug fit and also ensure that baseball players get enough support for their muscles when they are on the field. The shorts kind of help you to get a comfortable fit when you play. These have sort of a breathable fabric, keeping you super comfy during the rigors of the game. 
How Are Baseball Pants Supposed to Fit?
Well, it's quite simple, in terms of the waist, they have to fit comfortably on your waist, that's where your belly button is. They should not overly tight or extremely loose. Length-wise, it should be up to the knees and the hem should be above your shoes or cleats. The fit throughout the pant should be comfortable and not hinder movement, it shouldn't be overly tight or extremely loose either.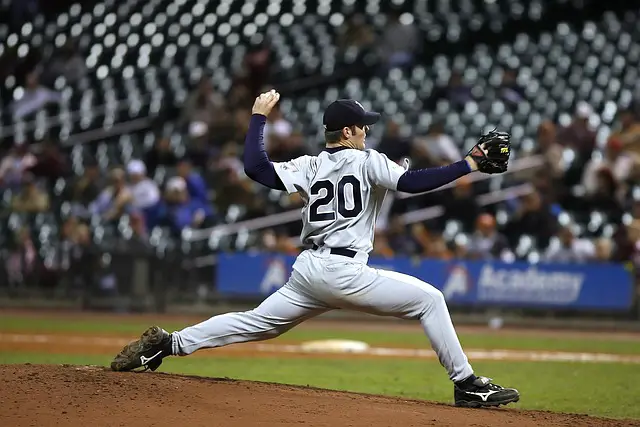 How to Wear Baseball Pants and Knickers
Select Your Right Size 
The first and foremost step is to pick a pant that is perfectly catered to your size. Of course, there's no big-brainer in that you need to look for something that will properly fit you. If your gonna find something that is way too big, it might tend to keep slipping down, and if you something tight it might really suffocate you and you might end up ripping them apart. 
Gather Your Equipment 
Well, it's better to go prepared for battle and therefore you gotta keep everything ready before putting on your armor! Sorry really off-topic but honestly you gotta get your gear ready before putting on your kickers or pants. The softball gear like cleats, socks, and belts, getting this ready will make it easier for you to put them on quickly and get ready in no time. 
Put On Your Socks 
Start by putting on your socks. If you're wearing traditional baseball pants, pull them up so they cover your calves. If you opt to wear baseball knickers, then you can wear high socks that reach just below your knees. 
Slide On Your Pants 
Well here comes the easy part, once you are done with the following steps mentioned above. Go for putting on your pants, you put on like you normally would, one leg at a time all the way up to your waist. Make sure that it fits securely and doesn't get too loose or any other sort of problems don't occur during the game. 
Secure With A Belt 
There are a lot of baseball pants out there that come with either the belt loops or without them. But if you are new to baseball and you don't know a lot of sizing charts and all the things there are to baseball pants. Well, then I suggest going for baseball pants with belt loops, that will be easily adjustable and catered well enough to your liking. 
Adjust The Length 
Check the length of your pants or knickers. Baseball pants typically cover the entire leg, while the knickers typically end just below the knees. Make sure that they are the appropriate length for the style you're wearing. Checking the length is of utmost importance so do be sure to consider when checking these. 
Check The Mobility 
Make sure that you are at utmost comfort when doing activities of baseball. You could try movements such as squatting, bending, or running to ensure that your pants or knickers allow for comfortable movement. Make sure you have no restraint in the thigh area.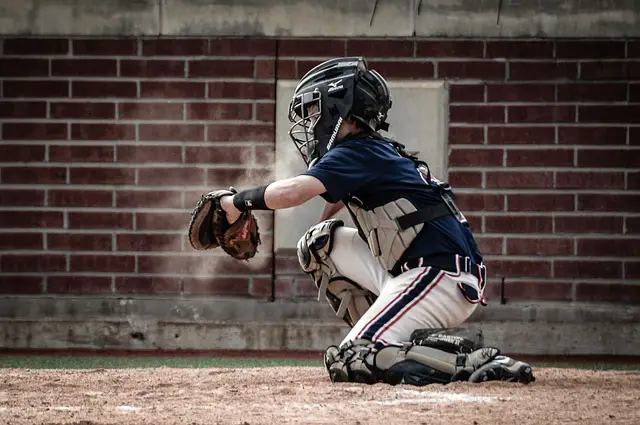 Frequently Asked Questions
Do you tuck baseball pants into socks? 
Traditionally baseball players do tend to tuck in their pants within the socks to ensure that the baseball pants stay in place during the entire time on the field. This also ensures to deliver a clean, streamlined look. However, some players do prefer it the other way around but try to wear their pants over the sock, probably because of personal choice or comfort reasons. 
How baggy should baseball pants be?
Baseball pants shouldn't be extremely baggy either they should have a completely relaxed fit. They should provide enough room for mobility and allow the player to move freely during the rigors of the game. The pants should not impede any movement but instead, promote it and improve it further. They cannot be overly tight as well, since they will tend to restrict most of the movement. 
Why are baseball pants so tight?
Well, if you think that it is or if you have worn one and found them excessively tight those are the wrong ones. generally, baseball pants are designed to have the freedom of movement within the field and you should be super comfortable when wearing them. That's probably because of how the fabric looks, one might assume it to be tight, but they are generally super flowy and breathable to play in. 
Do you wear a belt with baseball pants?
While some pants come with this option others don't and even come with an elastic option or even just a simple buckle system. This all depends on your personal preference as to what you may like and what you are most comfortable with. But if you are a beginner, you should consider one with a belt, because adjusting the tightness or looseness of your waist will really give you an advantage. 
Are baseball pants supposed to be long or short?
Well, baseball pants are traditionally designed to be on the longer side. They typically reach the top of the shoe or the cleat and have a slight break at the top of the shoe. However, there is a different style of baseball pants, called the baseball knickers which typically end below the knee. 
Conclusion 
Well, that's all you need to know about baseball pants and how exactly you would wear them. So if you are a beginner who just started getting into baseball, I hope this article provided you with all the different details you need to know.