Single wall softball bats have lots of benefits for players of all levels.
These bats are especially beneficial for hitters who need huge sweet spots and extended hitting surfaces to drive the ball at a tremendous distance.
To help you take your game to the next level, check out the below-given list of the best single wall softball bats on the market this 2022.
Best Single Wall Softball Bats in 2022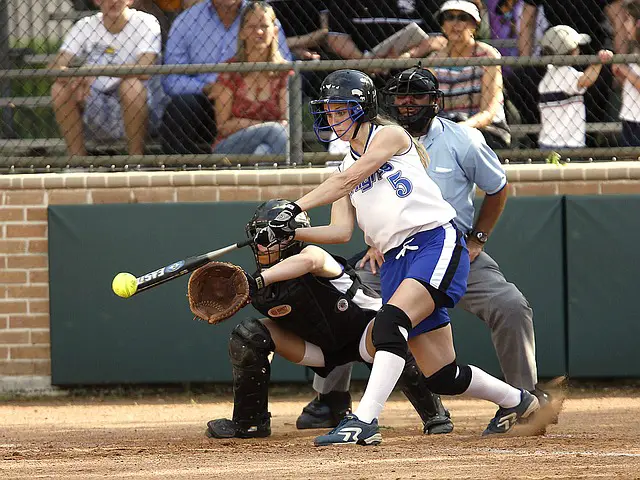 Single Wall bats are usually used in leagues having strict rules and regulations and tend to keep the game safe. In any case, single-wall bats are very reliable and can perform exceptionally well if used correctly.
Moreover, even if single-wall bats lack the pop and power that most double-wall softball bats offer, single-wall bats are known for their extra-hitting surface and large sweet spot. Given below are the best single wall softball bats that you can use to perform your best this season.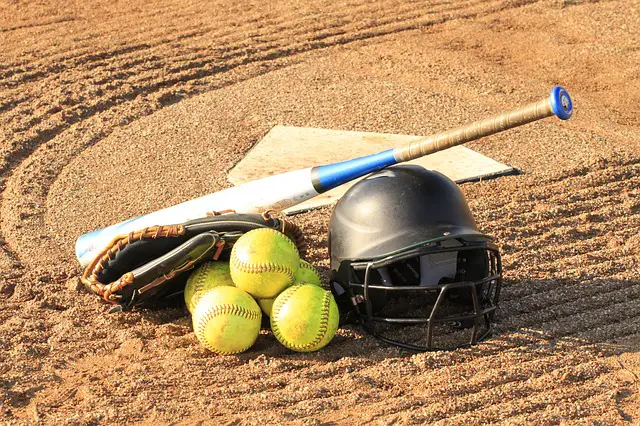 DeMarini Ultimate Weapon Slowpitch Softball Bat
Among the many single-wall DeMarini bats, the Ultimate Weapon is probably the best one.
This single wall barrel bat is a one-piece construction manufactured using the 100% SC4 aluminum alloy, making it extremely strong and durable.
Apart from this, the grip of the bat is made very comfortable along with a knob to reduce the pain on the palm while swinging.
The DeMarini Ultimate Weapon is hot for the game right out of the wrapper. Its sturdy aluminum body not only makes it durable but dramatically improves its performance and power.
Additionally, there is an end-load added to the bat to further enhance the swing weight and strength, allowing the players to cross the fence easily.
This single wall bat is one of the best alloy slowpitch softball bats to date. It has a barrel length of 12 inches and a barrel diameter of 2 ¼ inches.
It is approved for play in many major softball leagues such as ASA, 1.20 BPF USSSA, NSA, and ISA. However, keep in mind that this bat is not approved for play in the ISF league.
The Ultimate Weapon comes in a very cool graphic design. This extra designing effort not only catches everyone's eyes but also boosts the confidence of the hitter. If I have to get the softball bat, that too under a budget, without a question this is what I would get. I mean, the quality is there, the shape suits me and the price is just the icing on the cake.
After going through the product specification, I'm seriously impressed. They have provided everything they could and most importantly within this budget too. 
With this bat in hand, I'm sure every player will be batting at their full faith. Given below are key features of the DeMarini Ultimate Weapon softball bat.
There is no doubt that this is one of the top bats for slowpitch softball.
Anderson Flex Single-Wall Slowpitch Bat
If there is a bat that can meet all your expectations in terms of performance, durability, and eligibility, then this is the one.
The new Anderson Flex is one of the prime slowpitch bats. It's intensely sturdy and extremely lightweight at the same time.
The best part, it is so well balanced that players can swing it easily at maximum accuracy.
The reason for its power is its enhanced construction, which is done by using aerospace alloy material.
Moreover, it is incredibly durable with a one-piece body, so you never have to worry about replacing this one in the middle of the season. It is said that the bat is so potent that it is bulletproof, so there is probably nothing to worry about.
Apart from all this, th Anderson flex is so engineered that its overall moment of inertia is reduced. This ultimately reduces the effort that players have to put while swinging the bat.
Also, to create a more prominent sweet spot and to increase the overall power of the bat, half an ounce of weight is added at the end load.
Finally, there is a lightweight end-cap attached to the bottom that balances the overall body.
With everything placed rightly, this single wall bat can demonstrate the sweetest pop ever. If you are looking for a light, agile, and powerful bat, then this surely is a perfect fit.
I feel like they could've done the design thing a little bit better. But hey, who cares if the product is already great? I mean you can get yourself some custom-made stickers but overall I am really impressed.
Given below are some of the key highlights of the Anderson Flex slowpitch bat.
DeMarini Steel Slowpitch Softball Bat
DeMarini Steel is probably the best single wall bat on this list. It is highly durable and boasts high performance.
It is constructed through a proprietary and patented heating process thanks to which its carburized single-wall steel barrel is extremely tough and best in performance.
The carburized steel used to construct the bat is drawn seamlessly, significantly increasing the strength, performance, and durability of the bat.
Apart from this, it also features a ZnX alloy handle which flexes less and in turn forces the barrel to flex more, further improving the overall barrel performance. I think the product quality is top-notch as the company is already well known to deliver well-rounded products.
This amazing softball slowpitch bat was manufactured explicitly for professional games. This single wall DeMarini softball bat was made, keeping in mind that many leagues and tournaments do not allow the usage of multi-wall bats.
Therefore, performing in official leagues and tournaments is a bit tougher than in playing regular games.
However, with this single wall slowpitch softball bat, there is level ground for every player. Even though being a single wall bat, the DeMarini Steel can give you the strength to hit as long as any other multi-wall bat could.
And, what about you? I mean I am pretty impressed with this thing right here and I think they couldn't have done it any better. Lemme know what you think.
Given below are the key highlights of the bat that should help you in making the final decision.
Easton Hammer Slowpitch Softball Bat
Easton Hammer is like a war weapon. It is made using the ALX50 military-grade aluminum alloy, which makes it one of the best alloy slowpitch softball bats out there.
Its body is total one-piece aluminum construction, which significantly increases reaction speed and makes it easier for you to hit bigger shots at a higher pace.
When it comes to balancing the stick and controlling it, Easton Hammer is easy to tame the beast.
It has a barrel length of 12 inches, which is considerably shorter, and comes with a short handle that allows you to balance your body and control the swings easily. Also, the shorter barrel is extremely easy to manage within the zone, making it easier to hit large. In my opinion, the company did a great job in facilitating the product.
Apart from all this, this single wall slowpitch bat is power-loaded, making it an even more powerful and more potent weapon.
With this bat in hand, players can walk down to the plate in the utmost confidence and give their best batting performance.
All in all, Easton Hammer is one of the best single wall aluminum softball bats and a perfect option for players who are interested in developing their skills and confidence.
Phew, that was a lot to talk about and I mean I'm as impressed as tired I am after going through all the huge list of qualities this thing comes with.
Given below are some of the highlighted features of this bat. Make sure to go through them before you make a final decision.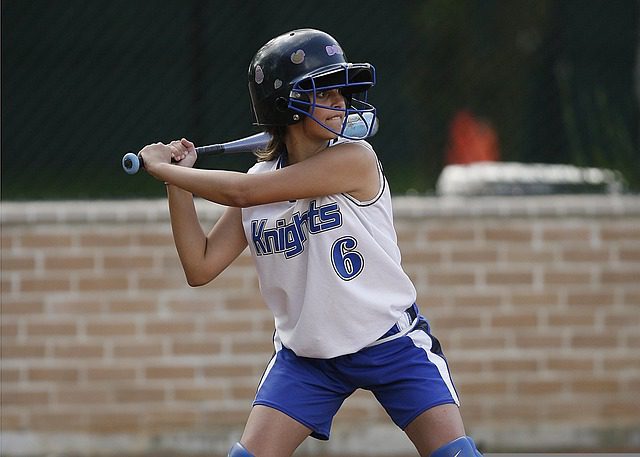 Miken Ultra II SSUSA Slowpitch Softball Bat
Specially designed for adult softball recreational and professional plays, Miken Ultra II is an excellent slowpitch bat that maximizes bat speed and hitting distance.
It features a 1long barrel that dramatically increases the flex and ultimately improves the performance of the bat.
Apart from this, it also features E-Flex Ultra Technology and 100 COMP composite fibers that, in turn, increase the durability, strength, performance of the bat.
Additional to all this, Miken Ultra II also uses Carbon X-Shell Technology, which provides this bat with unmatched durability and hitting distance.
You know what? I'm thinking to make this my next softball bat. After reading all these praises, you're thinking the same, aren't you?
All in all, this single wall bat is well-balanced and easy to control. It comes in four bat weights, which are 26 oz. 27 oz. 29 oz. and 30 oz. with a barrel diameter of 2.25 inches.
The long barrel has an extended sweet spot, and the handle is stiff enough to maneuver the bat easily.
If you are interested in adult softball and if you are looking for a softball bat to play recreationally or professionally, then this bat is a perfect option.
Okay, lemme take a deep breath and sum this up. The product is great and I think this could be your next bat. Lemme know your thoughts.
Given below are some of the key highlights of this bat. Make sure to go through them carefully before making a final decision.
FAQ about Single Wall Bats
What is the best single wall aluminium softball bat?
There are plenty of good single-wall aluminum softball bats, but if there was supposed to be a best among them, then it has to be the DeMarini Ultimate Weapon slowpitch bat. It's a robust, reliable, and extremely durable bat.
Which is the best single wall slowpitch bat?
Among the many single-wall slowpitch bats, the best single wall bat is probably the DeMarini Steel slowpitch softball bat. Its unique construction and barrel strength are superior to all the other bats, and it is effortless to swing. 
Which is the most expensive softball bat?
In the list above, the most expensive softball bat is the DeMarini Steel. It is also the bat with the best quality and is most likely the best softball bat on this list. 
Final Words
Given all the specifications these product comes with, I can't imagine going with any other products. I mean, you are getting everything for the price you will be paying.
Whether you play for fun or professionally, softball is a game where everyone enjoys powerful hitting. However, when it comes to playing specifically for leagues and tournaments, single-wall bats are the best option as many pro leagues and matches do not allow the use of double bats.
All the single-wall bats mentioned in this article have high performance and are durable enough to last multiple seasons. These bats are uniquely constructed and stand best among all the single wall softball bats in the year 2022.