Baseball rebounders or pitchback nets are popular among players and coaches as it is an efficient training aid for practices.
Practicing alone can be challenging for players but it helps them improve their pitching, catching, and fielding skills.
Investing in a baseball rebounder net is a good way to refine these necessary skills whether by practicing alone or by one-on-one coaching.
That's why we compiled a list of the best ones in the market and the things you should know before buying to help you make a wise purchase.
Comparing Top Baseball Rebounders
| | | |
| --- | --- | --- |
| | | |
| Rukket Pitch Back Rebounder | | |
| | | |
| Franklin Baseball Rebounder | | |
| | | |
| | | |
| | | |
List of the Top Baseball Rebounders in 2023
Rukket Pitch Back Baseball Rebounder PRO
The Rukket Pitch Back Rebounder PRO is an upgraded version of the Original Rukket Rebounder designed to be more challenging and one of the top-rated bounce-back nets that are perfect to train for all ages.
The paracord pull handle is what makes this baseball rebounder a perfect way to practice different types of pitches and throws as it allows you to easily switch between four pitching angles to stimulate pop-fliers and line grounders to create a more realistic game setting.
Furthermore, it has Rukket's patented plunger-bolt system which makes adjusting the rebounder incredibly easy so you can get back to practicing within seconds.
When it comes to pitching, the unforgiving angled edges of this baseball rebounder will make missed balls fly when not pitched perfectly in the center thus helping the players perfect their pitches by improving their accuracy and focus.
The angled top and bottom edges enable you to enforce a perfect pitch at the center target.
This baseball rebounder has an automatic pitchback ball return feature that allows you to retrieve the balls easily after your throws. This way, it will help the players improve their hand-eye coordination, reflexes, reaction speed, and muscle strength.
The Rukket Pitch Back Baseball/Softball Rebounder PRO is made with a durable steel construction guarantee to last for a long time, however, it can be difficult to assemble and can take some time.
Franklin Sports Pitch Back Baseball Rebounder
What you will notice first about the Franklin Sports Pitch Back Baseball Rebounder is its interesting curved design which is a perfect choice for fielding practices. It offers a reliable fly-back net that enables the balls to bounce back to the player throw after throw.
This baseball rebounder has four angles that you can easily adjust to work on your skills. The curved, adjustable legs allow for maximum return angles for improved practice and field performance.
The adjustable strike zone helps the players tackle challenging pop flies, ground balls, and everything in between at all the right angles.
It is made with a strong steel frame that offers great stability and durability that will last for years. The durable all-weather netting of this baseball rebounder can withstand the summer heat and rains that will still be ready to use for the next season.
It can also withstand regular baseball practices and guarantee that it will not tear nor warp providing you with consistent and effective pitching and fielding practices. It can take throws of up to 60 mph making it suitable not just for kids but also for adults.
The Franklin Sports Pitch Back Baseball Rebounder is available in 68 x 48 and 68 x 44 sizes which can easily fit in your backyard, on a patio, or in any open space. However, some noticed that the bungee straps that hold the net tend to snap off and don't properly secure the net.
Champro Infinity Pitchback Screen
As its name suggests, the Infinity Pitchback Screen by Champro is designed to return grounders, line drivers, and pop-flies depending on where you throw at the net without having to adjust the screen every time to return balls at different angles.
With the Infinity Pitchback Screen, you can now have infinite rebound angles without the hassle of making adjustments.
The unique shape of this baseball rebounder is what makes its claim possible. If you want to field different types of throws, simply throw the ball at the top of the screen for ground balls, the center for line drives, and the bottom for pop-flies.
It is constructed with a tough powder-coated 1 1/4″ steel tube frame and features a weatherized 30 Ply P.E. net with 1 3/4″ mesh that will last for seasons to come. This baseball rebounder is suitable for players of all ages and skill sets.
It also measures 72″ X 42″ which makes it perfect even for tall baseball or softball players. It weighs quite heavier than most baseball rebounders making it not the easiest to transport. Nonetheless, the weight definitely makes up for its durability and stability.
SKLZ Baseball and Softball Rebounder Net
The SKLZ Rebounder Net gives baseball or softball players the repetition and dynamic they need in their pitching and fielding practices to develop and improve their on-set skills.
This baseball and softball rebounder net provides three realistic game-like ball returns and gives the players true ground balls, line drives, and fly balls that mimic actual game situations making it the best softball rebounder.
This way, it will help the players build their reactions, muscle memory, and glove skills necessary when fielding.
It allows the players to go from fielding grounders to catching line drives and fly balls in an instant with just a simple adjustment for quick and constant on-the-go practices.
The SKLZ Baseball and Softball Rebounder Net is one of the most portable trainers out there that is easy to set up, take down, and store so you can use it whenever and wherever you want.
This rebounder net is made with durable steel frame construction and measures 4 x 4.5 feet giving the players plenty of space when practicing fielding for baseball or softball.
However, others pointed out that it doesn't provide as much rebound. It might not be suitable for younger players as it requires more power to have a proper ball rebound.
Flair Sports Pitch Back Rebound Net
The Flair Sports Pitch Back works like a trampoline allowing the ball to bounce back to you throw after throw which makes it perfect if you practice by yourself.
It has an adjustable angle rebounder net that enables you to practice throwing, ground balls, fly balls, pitching, and catching. This baseball rebounder helps you practice many drills for you to work no matter what position you play.
The Flair Sports Pitch Back Rebound Net is constructed with a high-quality net and bungees along with the thickest steel frame guaranteed to last for many seasons.
It is designed by a pro baseball player encompassing a high visibility neon orange center on the net that is both eye-catching and efficient that shows the player where to hit or throw the ball.
The size is approximately 6 ft. in height by 4 ft. in width making it perfect for really tall players to give you ample space when practicing.
The assembly process can be difficult and tricky so you might want to have assistance when setting it up. Nevertheless, it is quite easy to take down and store since it is collapsible. If you like to travel or practice with this rebounder net somewhere else, you can definitely do it.
Things to Consider Before Buying a Baseball Pitchback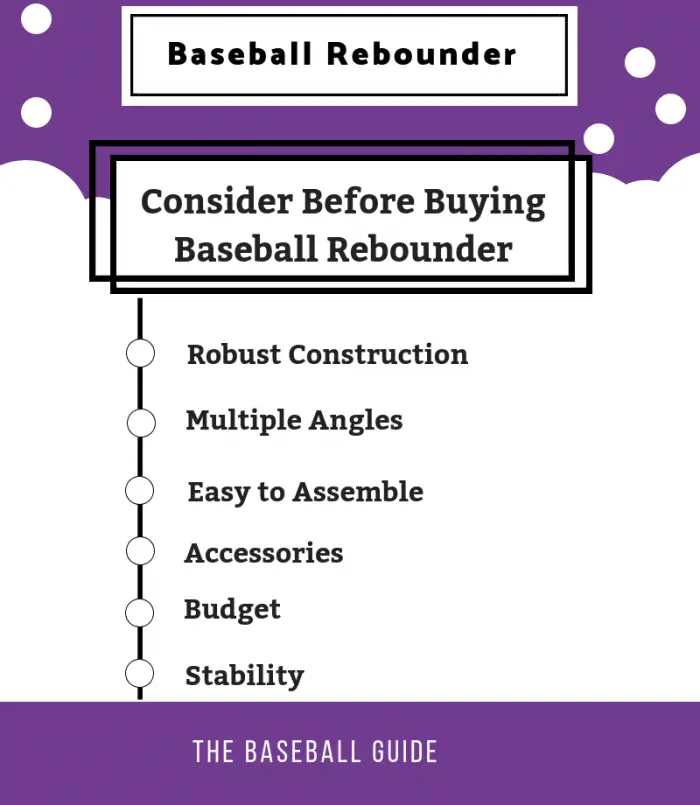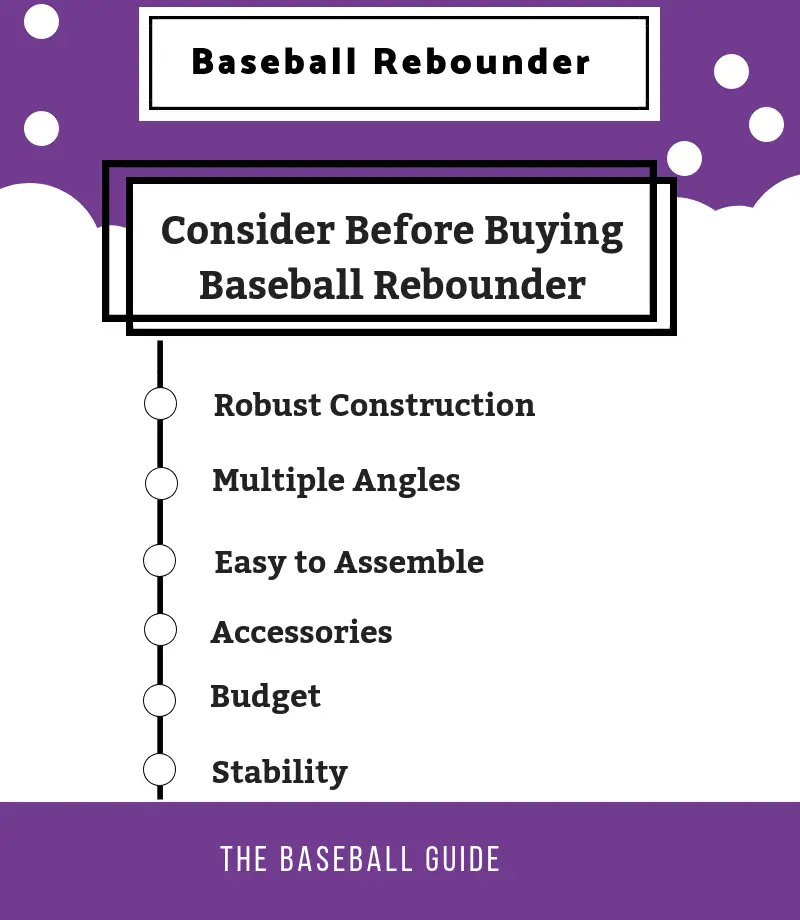 Today's market is filled with a colossal amount of pitching nets, thus it is crucial to pick the right baseball pitch return net. However, this can be a little challenging, especially, if you have no idea what to look for.
For this reason, I have put together important attributes you should look out for in any baseball return net.
Robust Construction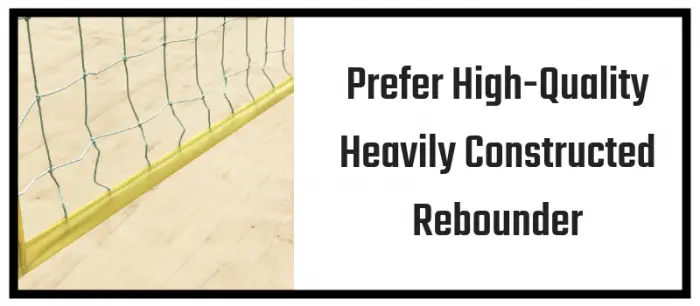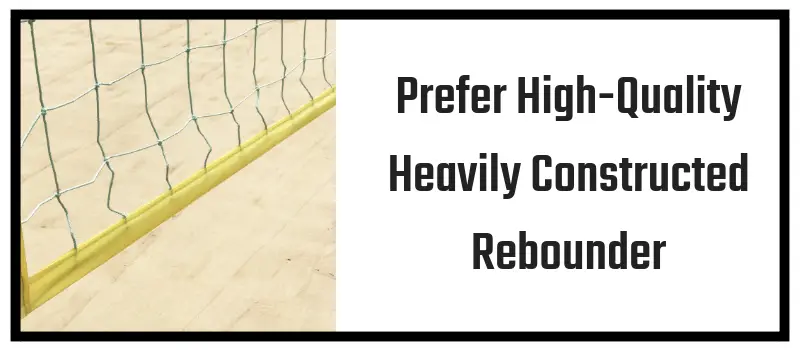 An inexpensive baseball pitch return net could end up with its net torn, frame bent, or broken legs after a few months of practice with it.
To be able to get the high-quality pitch back screen, it should have the following physical features: heavy gauge, galvanized steel legs (and also its frames) with a heavy-duty, and 21″polyethylene all-weather net.
Many coaches swear by the 7 x 7 Rukket pitchback net and other high-quality pitch nets because of its 16-gauge Allied Flo-coat, galvanized steel frames, and legs, and its durability for up to 4 years of consistent use.
Multiple Angles
The perfect rebounder net should allow you to be able to simulate without hassle – ground balls, line drives, short-hops, pop flies, and much more.
The  7 x 7 Rukket pitchback net, SKLZ Youth Pitchback Rebounder Net, and other quality baseball pitch return net have easily been adjusted into angels to suit the stimulations of your rebounding drills.
It also has a firm stand, no wobbling is experienced when smashing the weighted balls into it. It is important that you can get any angle need for the drills, a net without the easy transition into various angles might not be the right choice for you
Straight-forward Assembly
Unlike conventional baseball pitch return net that takes up all your time to set up or dismantle. Advancement in technology allows installation and disassembly within a few minutes.
These latest products install and dismantle in minutes. This allows making optimum use of your practice time practicing than setting up the baseball rebounder net.
The major pitch-back manufacturing brands include all the information required for the assembly.
Also for solo practices, or at-home practices, flipping the frame over to the Pro-Catcher side makes it easy to be used as a pitching target. However, after you no longer need to use them, it is easy to store them in your equipment room.
Accessories
This is important, you need to make inquiries about the pitch back you're about to purchase, is it merely a pitching net in a frame? Or, does it come with other accessories: a strike zone, a hitting tee, and weighted baseballs?
Certain manufacturers attach one or more of these accessories to the pitching net. These accessories can help you get a better experience with drilling with the net.
It's meaningless to practice almost all day without an aim in mind. This is why you need accessories like strike zones which help pitchers work on improving their target accuracy. They help challenge you to be better and good. There are other accessories you should watch out for – weighted baseballs, extension nets, and replacement nets.
Final Words
Take your baseball practices to the next level by investing in one of these rebounder nets and completely change your catching drills.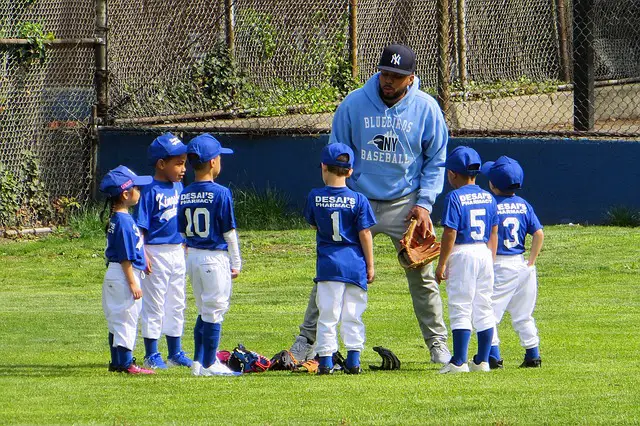 By using this training aid, you will not be going to have any more excuses to not practice by yourself.
Remember that practice is key to becoming a good baseball pitcher, fielder, and catcher so make sure to start doing it now.
I hope this article has helped you make a wise decision on your next purchase.