Comfortable and snuggly, a good pair of socks is a great choice to accompany you while you play baseball. In order to have the best pair of baseball socks, you need to consider its comfortability, and also the quality.
Additionally, some baseball socks come with the best colors having a creative design. Thus, this can also gain benefits of comforting while you play baseball.
Baseball stirrups are the socks that are worn by the baseball players. Stirrup socks are usually worn on the top of long socks, which are known as sanitary socks.
Moreover, within the high quality of baseball socks, you will also receive its long-term consumption. However, with the below-given guide, you will learn about the best baseball socks and also about the things to consider before buying them.
Comparison of Top-Rated Baseball Socks
Best Baseball Socks in 2020
Under Armour Baseball OTC
This is a great youth baseball socks to add to your baseball equipment and apparel. These signature socks for knickers have a moisture transplant feature. It wicks the moisture and accelerates evaporation. With a quick evaporation rate, you can stay cool and dry in any weather conditions while protecting your legs during the baseball games.
The Under Armour Baseball OTC sock is royal in color, and it also has a cushioned footbed that provides maximum protection and comfort. The baseball socks have embedded arch support, which helps to reduce foot fatigue and also allows them to be comfortable throughout the games and practices.
The under armor baseball OTC sock has an Arourblock function that prevents the growth of odor that may potentially cause bacteria in the sock. This pair of baseball sock has an air vent that maximizes foot ventilation. They are indeed a fantastic choice for knickers as they are comfy, airy, and provide ample support.
Augusta Sportswear Baseball Stirrup Socks
The Augusta Baseball Stirrup socks being extra long is a great pair of original baseball socks that allow you to run, slide, and perform at your best. The Tube socks design has colored stripes up each side of the sock and also a matching color at the top of the sock.
Augusta-Baseball Stirrup socks have various sock colors which are available to fit any uniform color. These socks are durable and are also top-rated baseball socks, used by players of all ages and skill levels.
The cushioned toe sole and the heel makes you feel comfortable even after long periods of wear. This sock is made of 35% cotton, 43% polyester, 6% elastic, and 16% acrylic. These striped baseball socks are an excellent alternative for well-fitted knickers and tight youth pants. They are genuinely a great choice and one of the top preferences of 2020.
Adidas Rivalry Baseball OTC Sock
This pair of socks is from a well-known company, Adidas. In terms of material, these socks are made of mixed material to ensure flexibility and durability all the time. What's even more, these are also added with Climalite moisture to keep your feet dry and cool.
Besides that, these baseball socks also come with excellent materials like nylon, spandex, and polyester. Within the sizes of 4, you may pick the one that you like.
To provide more stability, these also have ankle and arch compression too. In terms of selection, these are designed for both men and women in various sizes for you to choose for.
Are Baseball Socks Differ from Normal Socks?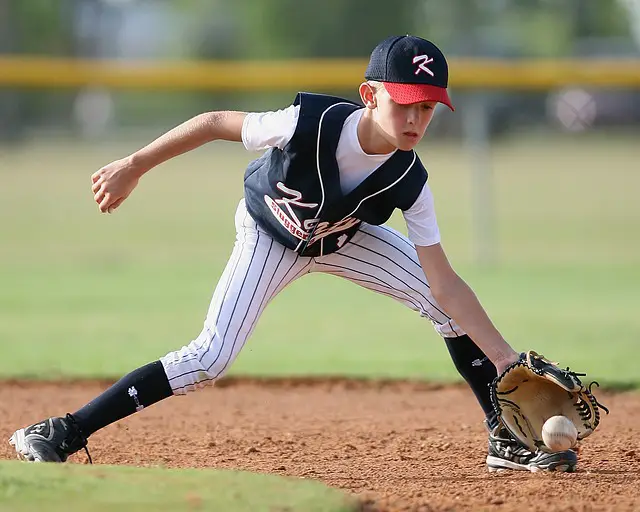 While you speak about the high socks and the regular socks, the 12-inch baseball stirrups have to be pulled up high. Putting the 12-inch cut baseball stirrups will not only make the players look fashionable, owing to how it allows unique colors to gleam in the noon, but will also make the game of the baseball trendy.
Baseball socks are usually compressed to limit the ankle movement. This is mainly done in order to prevent injuries, but these are also flexible and get tightened over time.
These socks usually pull sweat away to keep your feet dry, which is generally being made of synthetic fibers or wool, which is preferred over cotton.
Regular socks usually come in varieties, but these are typically cotton-based, and sometimes with minimal polyester or a similar material. These socks are generally not recommended for rigorous activities and hence not preferred by youth.
Most of the time, sports socks are designed to keep your muscles and tendons from stretching beyond the point of no return while participating in most of the exhausting activities.
Normal socks which depend on the manufacturer are designed to make you feel comfortable walking around in your everyday life.
How to Choose Baseball Socks
All of us know the importance of socks in sports, right? There are specialized socks for all kinds of sports, from softball to baseball. Before you plan to purchase socks for baseball, here are a few things you need to consider.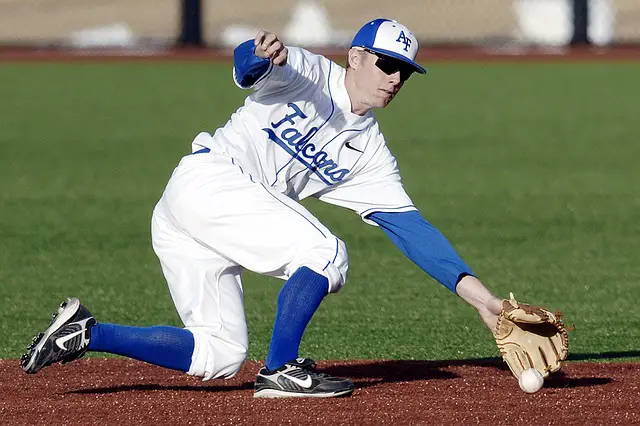 Support for your Feet
Your socks have to be comfortable, no doubt at all that comfort is the only thing you need to look at while you make the purchase. For instance, your pair of socks should not only have cushioned sole to absorb shocks but should also have an arch and ankle support.
All of this will ensure your feet have got the kind of support they deserve as you play the enjoyable game of baseball. On top of that, having the right type of support for your feet will also protect you from various injuries.
The Level of Comfort
When it comes to choosing the best socks while you play baseball, comfort has to be a top priority. This is because your performance in the game depends directly upon how comfortable you feel in the game.
When you choose the baseball socks, you must make sure that they not only have good cushioning material but also an integrated mesh for added comfort too. You will also be benefited if your pair of socks comes with a flat toe seam.
Just the Right Size
Finding the right socks for baseball is of utmost importance, and having the right size is mandatory. Your baseball socks have to be elastic enough to wrap perfectly around your legs without being too tight or too loose. This will ensure your feet will not get uncomfortable due to the socks that slide down your legs
On top of that, wearing socks, which are precisely your size, ensure you look good and will defeat your opponents at the game too.
How to Wear Baseball Socks
The first thing you need to do is to check the length of your knickers. If your baseball pants are cuffed at the ankles, there is no use of wearing stirrups as only one or two inches of it will be exposed.
Stirrups are suitable for people who wear pants that are cuffed at the knees. If you need to opt for a traditional look, you may wear the pants on your upper shin.
Once you are done with that, wear a pair of white socks, aka sanitary socks, over the calf as you won't be showing any skin. Ensure that these sanitary socks are new so that they are elastic in nature and do not swag.
The next step is wearing the stirrups over the socks. These are colored, and it covers the lower leg with a skinny loop that goes around the foot. Ensure the loop is aligned.
Three things determine how high you wear your stirrups, and they are the length of your knickers, the type of your sanitary socks, and your personal preference. A few players only need the narrow part of the loop to be visible between the cuffs and the shoes. The others want the sleeves to be shown too. Whichever way you opt for, the stirrups have to be pulled under the pants.
The last step is to check if the stirrups are gripping your limb as if it is not, then these can be a safety issue and can also cause a player to trip and fall.
Final Words
Choosing the right pair of socks is essential while you play baseball. The ideal pair of socks can prevent any skin infection and bad odor while you wear them for a long period of time.
The right choice of color and design can also enhance your look and make you look attractive. Hence, select the correct pair of socks for baseball mentioned above for added support. Stay stylish and also feel comfortable with the best baseball socks available online.