Crimes and violence go hand-in-hand in these critical times. As a result, our security and safety are in grave danger. Every household should at least have home protection to defend themselves from attackers.
There are a lot of self-defense weapons out there. One of these is baseball bats.
Self-defense baseball bats can save you and your family's life in a dangerous situation so make sure you are always ready and equipped.
But, the question is, which one to buy?
Should you buy a big bulky wooden bat wrapped with barbed wire or a small aluminum bat?
Today, you'll find the answer to these questions. Keep reading.
My Personal Recommendation
When it comes to the best bat for self-defense, I highly recommend Cold Steel Brooklyn Crusher.
This bat is specially designed for self-defense purposes.
Don't believe me, check this short video that demonstrates the strength of Brooklyn Crusher, and how to use it in different situations.
It's a 29 inches long bat that is made of polypropylene which makes it nearly indestructible, so it'll last much longer than any other baseball bat.
The Brooklyn Crusher bat will give you peace of mind that if you get into some serious situation when you have to use this bat, it'll not break or crack at the moment. You don't want a bat that breaks into two pieces as soon as you hit someone or something hard enough.
What If You Want a Longer or Shorter Bat?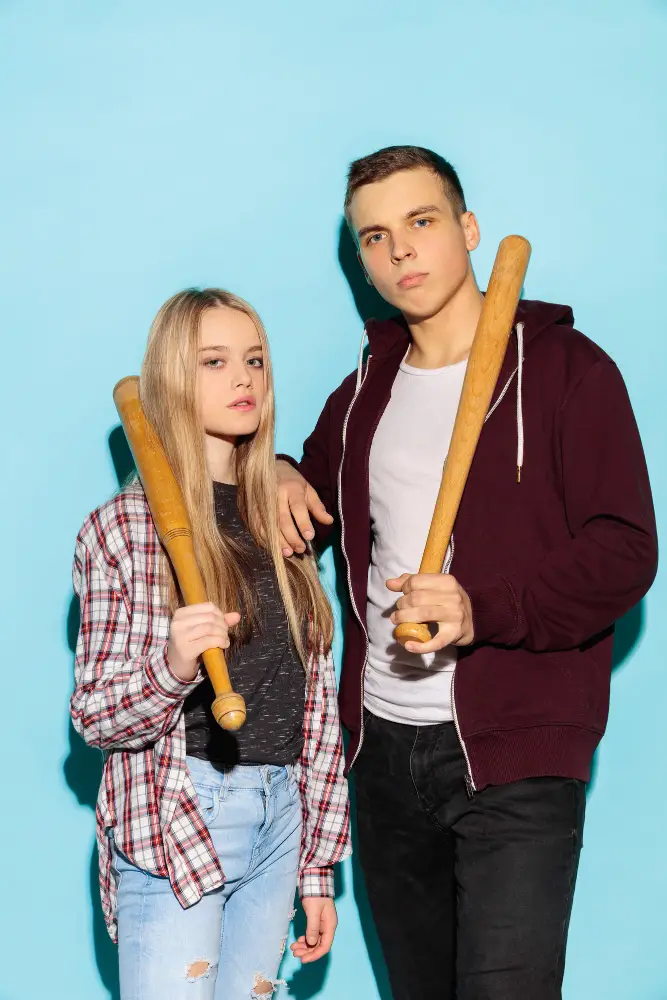 The Brooklyn Crusher is a 29-inch long bat, but for tall guys, it's a little short while for short guys, it's a little long.
Therefore, you should buy a bat that you can easily swing and change directions quickly.
So, the options are Brooklyn Whopper (38 Inches) and Brooklyn Shorty (20 Inches). But, keep in mind that a longer bat will also be a little heavier and a shorter bat will be a little lighter.
Important: All three bats, Brooklyn Crusher, Brookly Whopper, and Brooklyn Shorty are of the same quality, and they're unbreakable. They just have different lengths and weights.
While, if you're a short person, and you want a bat with a small size that you can easily swing, then you should buy Cold Steel Brookly Shorty. It's 20 inches long unbreakable bat.
If you're someone of average height, then you should go with Cold Steel Brooklyn Crusher.
If you're a tall person, and you want a long bat that gives you more power and at the same time, you'll be able to maintain more distance from your target, then you should buy Cold Steel Brooklyn Whopper. It's a 38 inches long unbreakable bat.
How to Use a Baseball Bat for Self Defense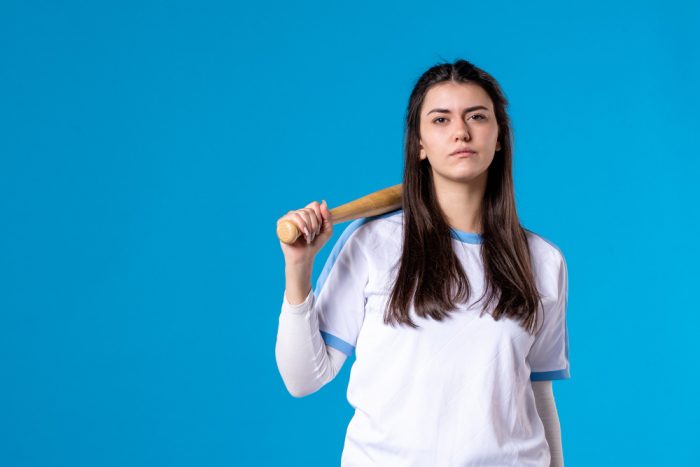 There can be many ways you can use a baseball bat for defense because in real life when someone attacks you, he may not be just standing in front of you, he can be on one side or on your back.
I found this video helpful. Here, Master Phil is showing some different ways to use a bat to defend yourself.
Best Baseball Bats for Self-Defense
Franklin Sports Tball Bat
You must be thinking,
"Are you kidding? A small tball bat"
A small tball bat is one of the best bats for self-defense. When you purchase a bat for defense purposes, then you should consider the fact that you may have to use it in various situations.
A big heavy bat may look like the best choice for you, but it's not. No doubt, a heavy dense wood bat will cause more damage, but, think about it, a heavy bat will also slow you down.
However, in the case of a small tball bat, you can swing the bat with the fastest speed possible. The small bats are also easier to use in close encounters where you don't get much space to swing a full-size bat.
The Franklin Sports Tball Bat is available in many different sizes, you can choose any size which you can swing easily. There is no perfect size, it's better to buy a shorter bat than the standard bat for your height.
It's a strong aluminum bat that comes with a balanced weight so you can swing it with power and control.
The hi-track perforated grip ensures better control and handling because you don't want your bat to slip from your hands when you're struggling or fighting with the attacker.
When buying a bat for defense, you should not look for the cheapest option just to save money. But, sometimes, the cheap options are the best ones.
The tball aluminum bats are not costly, they're quite cheap, but they're perfect for self-defense. There is no need to buy a $300 bat when a much cheaper bat will do the job a lot better than the expensive one.
Louisville Slugger Wood Bat
The Louisville Slugger wood baseball bat is one of the most popular home defense bats. 
A lot of people prefer wood bats for home defense because of their density. A dense wood bat delivers more power and can do more damage as compared to aluminum bats because aluminum bats give bounce back when you hit something hard.
Buying a small wood bat can be a good idea so that you can easily control it and swing it with speed.
A small wood bat will be a lot more useful in close-distance fights as compared to large heavy bats. As large heavy bats will take more energy to swing them, and they'll also make you slower, it means the attacker can take advantage of it.
Some people complain that wood bats slip from their hands because most of them don't have grips. If you like a wooden baseball bat, then don't buy any other bat just because of this gripping issue. You can always wrap grip tape on your wooden bat, there is no problem with that.
This Louisville Slugger Wood Bat comes in black color with a regular finish. It's tried and tested by hundreds of other users.
It's always a good idea to look for reviews before purchasing, but here, we're using this bat for home defense purposes, so you may not find much helpful information from the reviews.
Easton Speed COMP Baseball Bat
We chose Easton Speed Comp Baseball Bat as one of the best bats for self-defense because it is built from 90% carbon fiber and constructed with a zero-degree layup, creating an extra stiff handle for almost zero vibration and an ultra-solid feel.
Another advantage of the Alloy One-Piece Construction is its durability. Wood bats frequently shatter into two parts, and alloy and aluminum bats can do the same, though they are typically stronger than wood bats. As a result, when used for defense, this bat has a significantly lower likelihood of breaking into pieces.
The bat's balanced shape, combined with its lightweight structure, allows you to swing with greater control and power. As soon as you hold this bat in your hands, you'll feel its brutal strength.
The Cushioned Flex™ bat grip provides the ultimate feel and cushion. With that grip placed on the bat, you can swing it with your full power, and it won't slip from your hands.
You should definitely consider it for your defense. 
Lucile – The Walking Dead Bat
This is a baseball bat wrapped with barbed wire around its barrel. It looks really dangerous, but this bat is made of dense plastic, not wood.
However, the quality of the bat is really good because of the high density, you won't feel you're holding a plastic bat. It feels more like a wood bat.
I know, it's still a plastic bat, but the barbed wire wrapped around it makes it more dangerous than any other baseball bat.
When someone is attacking you, just one swing, and will badly injure the attacker. But, it also becomes dangerous for you too.
This bat will give you the feel of the TV Show 'The Walking Dead'.
It looks deadly, but I don't think it's the best bat for defense.
Why?
Because we don't live in an imaginary world where all things happen as we plan. There may be situations when you have to hold the bat from the barrel, but you can't because the barrel is wrapped with barbed wire.
It's a big drawback because whether you hit someone with an aluminum bat or a plastic bat wrapped with barbed wire, it'll do big damage. But, you'll be screwed if you have to hold the bat from the barrel side, but you can't just because it's wrapped with barbed wire. Then you can be in serious trouble.
So, I can say, it's more for a show than actual self-defense.
Rawlings Raptor Tball Bat
The Rawlings Raptor Tball Bat is one of the most popular Tball bats for entry players.
But, we're not here to look at whether it's good for the entry players or not. I have chosen this Tball bat for the defense because it comes in a clean design with a proper balance of weight. Therefore, it's a perfect combination of power and control.
It comes with a -12 drop weight. If you're not a baseball player, then you might not know about it. The higher the drop weight means, the more lightweight the bat is. If you want to know more about drop weight, then you can read this article.
So, you can say, this bat is lightweight which means faster swing speed.
The 1-piece alloy construction makes it durable and strong which you can use to protect yourself for years.
The bat grip is also good, and it won't slip from your hands.
The price is also low, but the low price doesn't mean it's of bad quality. You can look at the customer reviews of this bat, and you'll see it's one of the most reviewed ball bats.
Things to Consider Before Buying a Bat for Your Self Defense
Price
When buying a baseball bat for protection, you should not look for the price. But, the good thing is that the self-defense bats are not expensive.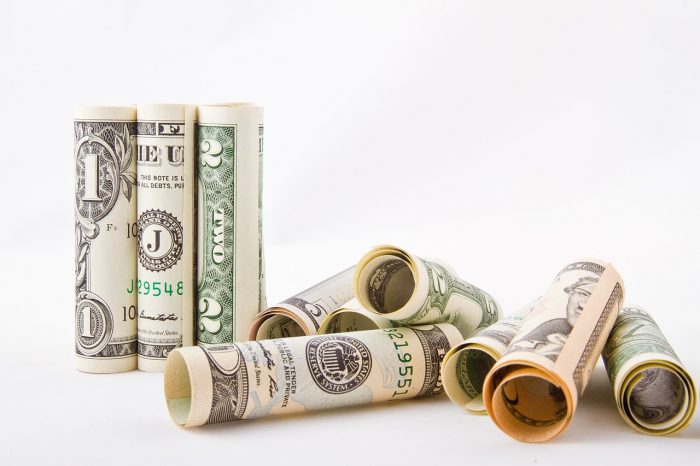 You can easily find some good bats under $100.
You don't have to spend $300 on that. The expensive bats (more than $200 or $300) are for baseball leagues, but they don't offer any significant protection.
Size of the Bat
There is no general rule for the perfect size of the bat for the defense. You can buy a full-size bat or a small-size bat like a tball bat, it depends on your preference.
But, make sure, whichever bat you choose, you should be able to swing it quickly with power.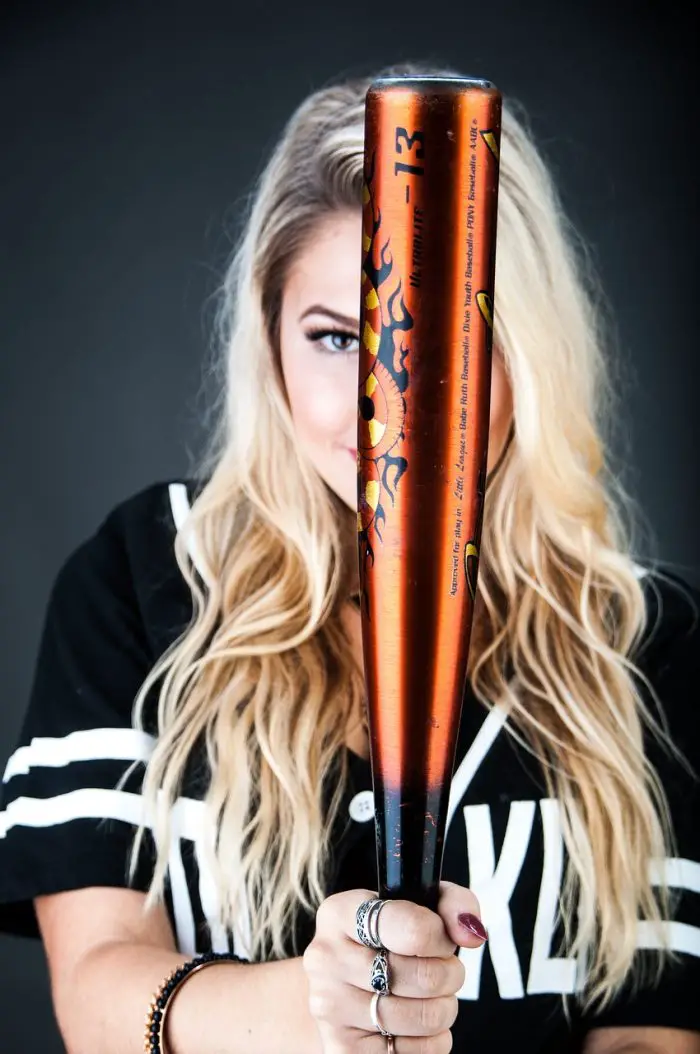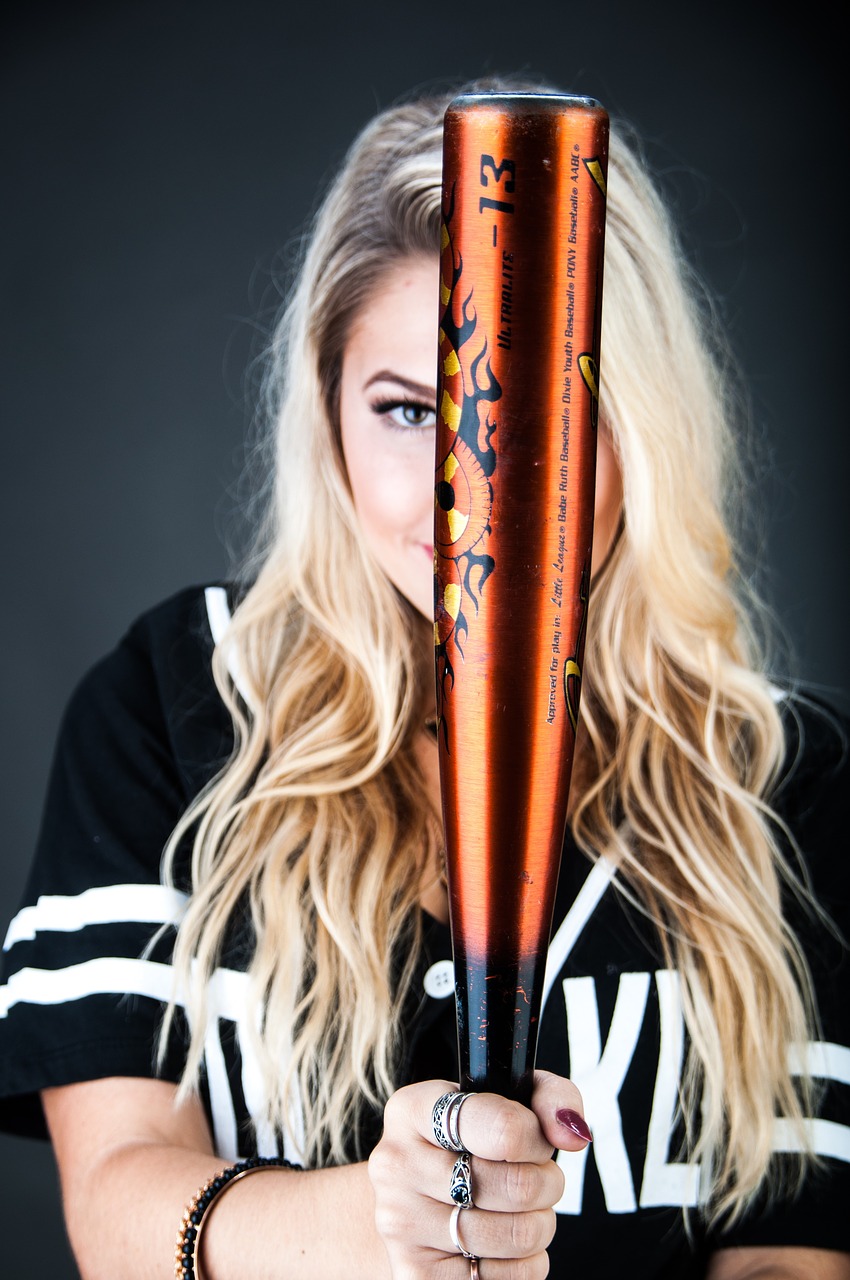 Many people prefer small bats like tball bats because they're lightweight and they can swing with power and control.
Another advantage of having a small lightweight bat is that, in some situations, you may have to face the opponent in a close battle, and you can't use full-size bats effectively.
In those situations, small-sized bats become very useful as you can quickly change directions and attack the opponent from different angles.
Wood or Aluminum Bat
Some people prefer wood bats over aluminum bats because the density of the wood bat is more than the aluminum bats.
The aluminum bats also give some bounce back as you hit someone or something, while the wood bats deliver more impact because of the high density.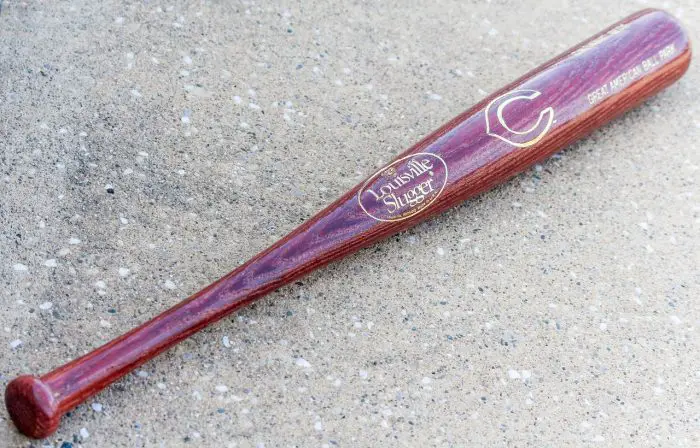 But, wood bats are also heavier than aluminum bats, and if you buy some cheap bats, then they can also break into two pieces.
However, aluminum bats are lightweight, come with better stability, and give you speed.
Whether you want to buy a wood bat or an aluminum bat, your choice is right. The material of the bat doesn't matter much, the actual thing that matters is how you use your bat in that difficult time.
Final Words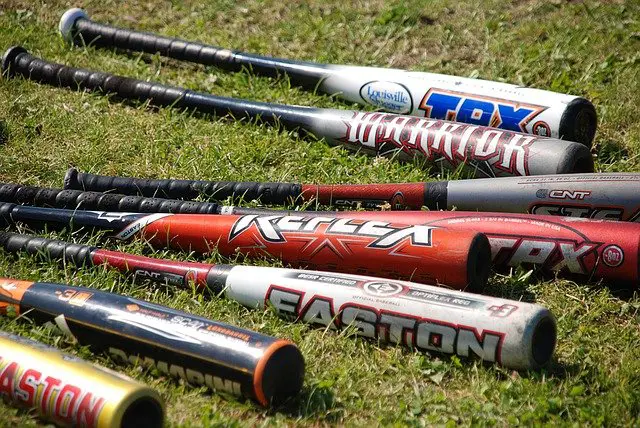 Finding a good bat for defending yourself is not a very difficult decision. The important thing is how to use a baseball bat to protect yourself if something happens.
But, when you're buying a bat to protect yourself, do not buy it on the basis of looks. You can always paint a baseball bat and trust me, it's quite easy.
Whether you're thinking about buying a wood bat or aluminum or alloy bat, you can go with that, but make sure, whatever you choose, you should be able to swing it with full speed and control.
Every person is different. You may feel more comfortable with a small aluminum ball bat, but your friend may like a full-size wood bat, the important things are control, speed, and power.
If you find this article helpful, then please share it with your friends.