You have probably searched far and wide across the net for the best catcher's leg guards. Are all those fake titles coming at you? 
Well, the search is over, because here in this article I have compiled some of the best catcher shin guards for baseball or even softball players. 
Let's get right into it! 
Best Catchers Leg Guards
CHAMPRO Optimus MVP Catcher's Leg Guards
The CHAMPRO Optimus is just the type of catcher's leg guard that you need it ideally has everything that you need in a leg guard and will function absolutely perfectly each time you perform on the field. The leg guards are made of durable material, that will help you perform excellently on the field. These don't contribute to any added weight and will instead improve your flexibility on the field increasingly. 
They have a protective design, this cantilever design spreads the shock of the impact and therefore minimizes the forces which could impact your shins, thus avoiding any type of injury that may occur to you. They have a double knee protection system as well, that will cover the upper part of the leg, which provide extended protection. They also have a built-in ventilation system as well, the air flows through the holes to keep you from getting that icky feeling each time you play on the field.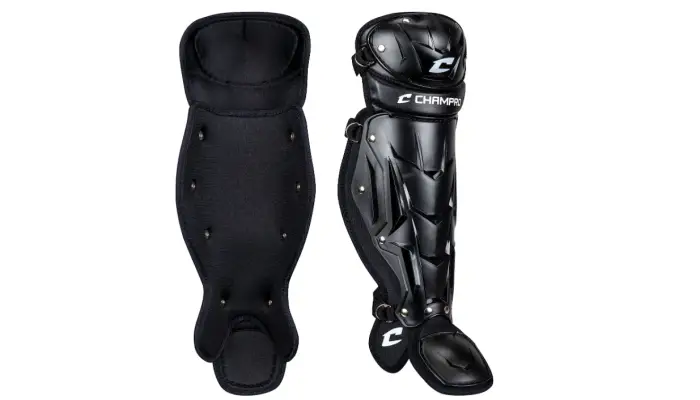 Pros: 
Built-in protection
Flexibility 
Durability 
Comfortable 
Cons: 
The material seems to be a bit thin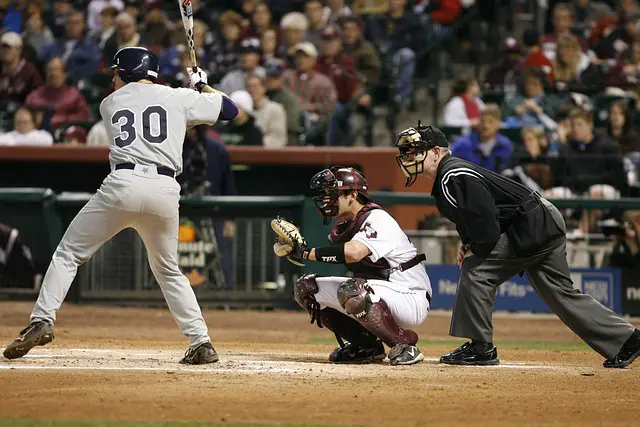 Mizuno Samurai Adult Baseball Shin Guards
The Mizuno samurai series is absolutely great and are perfect as a catcher's gear. They are designed to give you the ultimate protection while also giving you appropriate enough coverage when behind the batter. These shin guards will protect you from all those wide or foul balls without risking your safety. They have a hook and loop closure, so that's pretty easy and convenient rather than anything confusing or painstaking. 
Though the name is samurai it is not heavy at all, but combines the properties of lightweight, and durability and even allows enough flexibility and mobility when playing on the diamond. The Mizuno Samurai Adult baseball shin guards also feature their patented K pad which will help with the extra added comfort and even give that necessary knee protection as well. The triple knee cup design also adds critical protection and increased flexibility as well. So these are honestly the best type of shin guards you can get.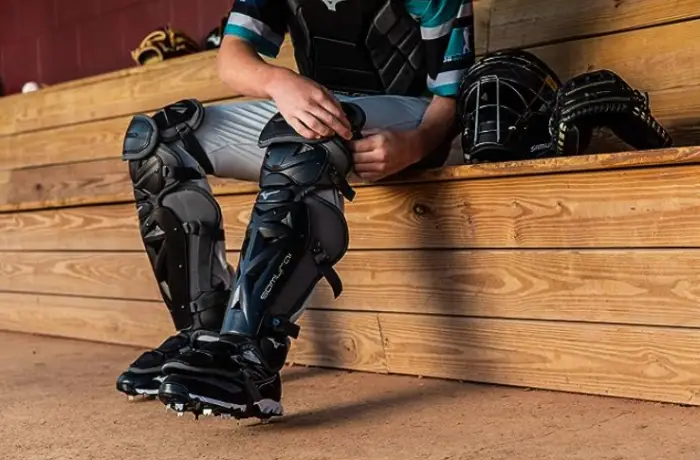 Pros: 
Gives critical protection 
Added knee protection 
Lightweight 
Flexible 
Cons: 
Easton GAMETIME Baseball Catcher's Leg Guards
The Easton GAMETIME baseball catcher's leg guards are just the leg guards for you. They come with the ideal properties that you'd require in any type of leg guard while also giving you enough stability and mobility on the field. They are built with great materials to ensure that the player gets ultimate satisfaction when playing without the need of feeling uncomfortable at any given point time during the game. 
They have reinforced knee systems that will allow you to get that maximum protection when playing the game while also giving you the flexibility to move as well. They also have added comfort, by inserting a stitched padding which gives you the ease to perform on the field. They also have the breathability factor as well, they have incorporated an EVAIR foam liner that will contribute to wicking off the sweat and keeping at comfort when playing during the rigors of the game.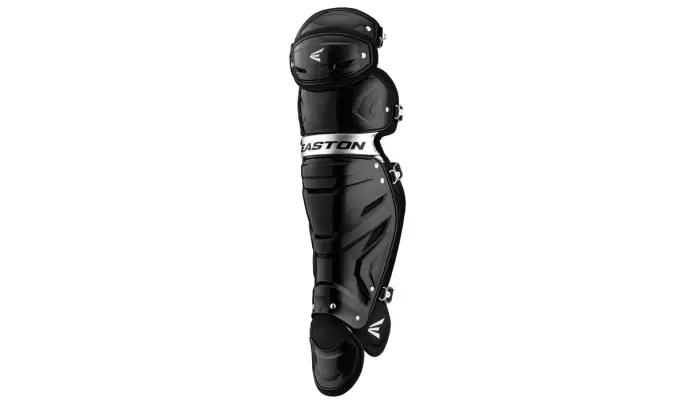 Pros: 
Foam liner 
Knee cup for protection 
Stitched padding 
Moisture whisking properties 
Cons: 
All-Star S7 Axis Youth Leg Guards
The All-star S7 Axis is another great pair of youth leg guards that will help you to stay on top of your game each time you play. They give you everything that you require on the field, and while giving you protection they also provide enough comfort as well. So honestly they are super perfect and will help you to perform each time excellently on the field. 
They have a hook and loop closure, which allows you to easily access each of these conveniently rather than take the hard way through, so this kind of creates it more easily than usual and makes it very convenient as well to remove and put it back on. It is the ultimate top-quality baseball and softball equipment. They are super protective and comfortable as well, they will allow you to move easily while giving you maximum comfort at the same time. They are fitted and streamlined in a way to give you the best overall, fit without the need of compromising or hindering your mobility, so honestly these are really great pair of leg guards that you can get yourself. 
Pros: 
Great protection 
Overall comfort 
Perfect as a catcher's gear 
Great fitting 
Cons: 
Not a lot of trial and testing 
Evoshield Pro-Srz™ Leg Guards
Well, here's the last shin guard on our list, and the Evoshield leg guards are absolutely the best no doubt. They perform just like any other shin guards and will aim to give you the undoubted comfort that you need while providing you with enough support and stability at the same time. They will give you everything that you need in a leg guard, from durability to comfort as well. 
The guards are made so that they can be easily adjustable and will fit you like a charm each time you wear, they will give you the desired length and comfort, which gives you the optimal coverage each time you perform on the field. The reinforced knee and thigh construction helps the leg guards stay in place and allows it to stay like that for the entire rigors of the game. They also have enhanced knee support as well, with an adjustable knee pad and foam that gives you the comfort that you need when on the field.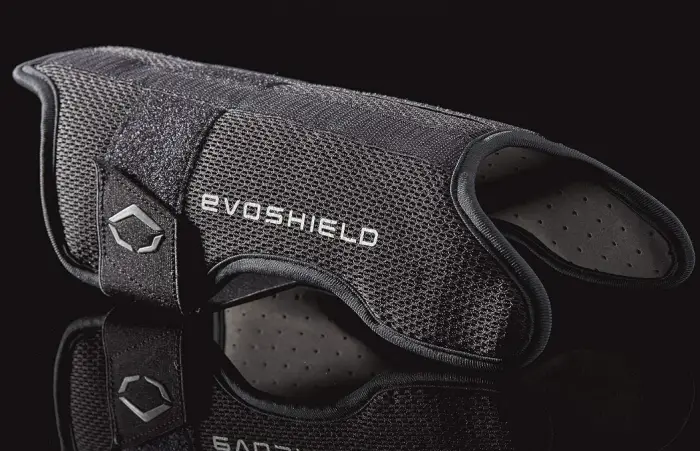 Pros: 
Reinforced knee 
Stays in place 
Comfort 
Flexibility 
Cons: 
Durability may be compromised 
How to Choose Catchers Leg Guards
It is quite easy to choose the appropriate leg guard for yourself, and through the above products mentioned above I'm pretty sure you got an idea. But if you are still confused about what exactly is to be done then this is what you must consider when you are buying a leg guard. 
Find A Durable Material 
Try to find something that has durable material, that will last you for a long time giving you enough durability to last you for a long time but also enough protection as well. So considering this is a must. Don't go for any flimsy material that will get you a lot of scratches and a lot of dents and may compromise your entire safety as well. 
Enough Padding 
The leg guards should have enough padding for you to be able to feel comfortable at the same time. If you are gonna feel a pinching feeling or a feeling that doesn't allow you to concentrate on the field any time you play. So do consider something with enough padding or foam that will help yout o be at ease each time you play on the field. 
Breathability 
Do look for something that has enough breathability and moisture-wicking properties as well, you don't wanna get that feeling of sweat just dripping down your legs each time you are in the rigors of the game. When you need your ultimate concentration on the field, your focus shouldn't deter just because of such a thing, therefore try to have some ventilated air circulation system to keep it easy enough for you.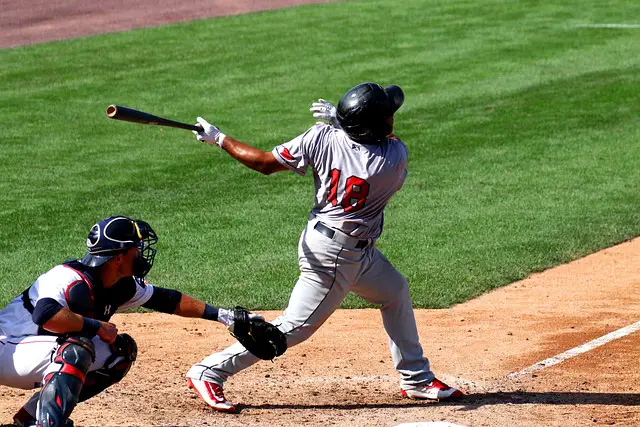 Conclusion
So I hope all this helped you to get a better idea of how to get the best shin guards or leg guards for yourself. And if you wanna spare the time of running and finding the best ones the above-mentioned products are literally perfect for giving you protection and comfort, and will definitely meet the standards of each of the catcher players.