So you're in search of the best gloves that will help you perform as the best First Base. And, yes I know there are several and thousands of options out there for you to choose from. 
But I've come up with a list, in which I've narrowed down some of the best first base gloves and how they each perform in the below-suggested categories. 
So let's get into it, shall we? 
Best Overall First Basemen Mitt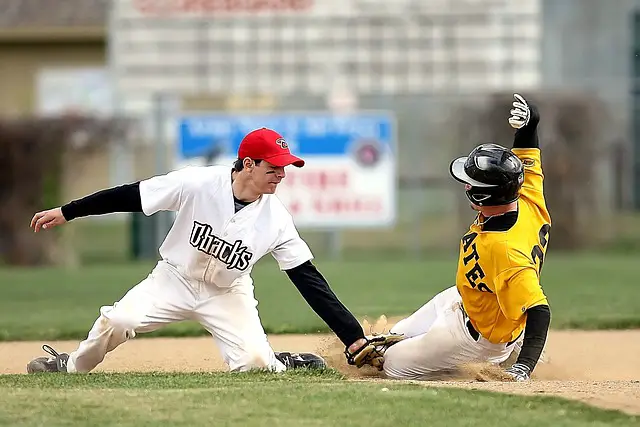 Wilson A2000 Mitt 
Of course, if we are gonna start this list strong, then I'm gonna without a doubt suggest Wilsons. Wilsons has a longstanding name and fame in the baseball game along with that they are perfectly designed to give players the utmost comfort and flexibility while moving. As a first baseman you're gonna need to be a lot more agile, the Wilson A2000 will contribute to improving your agility because of its characteristics. 
They have exceptional properties like super skin technology to make them moisture resistant, while also making them twice as durable as other gloves out there. This allows them to be cleaned much more easily and also increases their longevity. 
They have other properties like their Drilex lining to keep your hands from sweating, their iconic Pro Stock Leather, and Flat Finger Binding which gives mobility and flexibility to those players who prefer to place their hands outside the glove.
Pros: 
DriLex Technology 
SuperSkin 
Durable
Longevity 
Cons: 
The higher end of the price scale 
Heavier 
The break-in period is longer 
Best First Base Softball Glove 
Rawlings Liberty Fastpitch Glove 
In terms of softball, these gloves really come in good shape and sizing that are perfect for people who wanna play first basemen. The Rawlings Liberty Fastpitch Gloves are catered to the style of trying and matching its player needs and requirements
So, you can be sure that Rawlings doesn't miss a beat when it comes to trying and creating the best glove there is out there. These come in both hand orientations which are absolutely perfect so you can choose what's best suited for you. Also, another thing to mention is the size specification is absolutely perfect these are made with a size of 13 inches which is perfect as a First base glove.  
These gloves range for players from high school to the pros which is super awesome if you ask me. They have full-grain quality leather and they also have pull strap closures making them adjustable. 
Pros: 
Come in perfect size specification 
Good quality leather 
Adjustable straps 
Good break-in
Cons: 
Compromised in longevity factor 
Best Youth First Base Glove 
Mizuno Youth Prospect First Baseman Mitt 
The Mizuno series is the best out there and if you've read some of our previous articles I'm pretty sure, you know that we've recommended this line of gloves quite a few times. The Mizuno Youth Prospect Gloves come specially designed for kids in the age group of 8 – 10 years of age which is super good. 
The Mizuno Youth Prospect Gloves come with not the best, but a good enough quality leather that makes it easier for first-timers to try and learn the basics of the game. And here's another great thing about these gloves, they are super cheap so you can buy them and try experimenting with other options if you want to for your kid. 
They have two patented technologies present in them known as the Heel Flex technology and Power close technology these help with flexibility, and closure and also allows to entrap balls quite easily. 
Pros: 
Affordable 
Good for first timers 
Enough flexibility 
Designed for Kids 
Cons: 
Can cause easy wear and tear 
Best Premium First Base Mitt
Rawling Heart Of The Hide 1st Base Mitt 
When it comes to talking about the best in the game and in terms of premium quality then we all know the answer is the Rawlings HOH series. If you're the type of person who doesn't bother spending too much on the best gloves for you then you should go for these gloves without any hesitation whatsoever. 
These come in a 13-inch size specification, so these are honestly really great. If you wanna commit for quite some time in the baseball community then you should go for these gloves without a doubt. The gloves are designed to be able to stretch, scoop and do field throws better than ever before. The gloves are made from the utmost premium quality leather. 
These gloves have a 40% break-in that is done solely by the factory and 60% is done by you and which contributes to its longevity factor. They also give you a very comfortable feel because of their deer-tanned cowhide palm lining, so you can hit those outs in no time and with ease!
Pros: 
Flawless size specification 
Flexible and mobility 
Good comfort 
Premium Quality 
Cons: 
Expensive 
Can take a long time to be game ready
Best Affordable 1st Baseman Mitt
Rawlings Renegade Series Mitt
And on the last of our list, we have the most affordable category and as you know, I have definitely recommended the all-rounder Rawlings. These gloves are perfect since they cater to the play style while also providing good enough quality. 
These gloves come in the specification of 11.5 inches which is perfect for First Basemen. Maybe you are looking for something to work with, then this is your best option to go for. In any case, the Rawlings Renegade series doesn't compromise and provides the best fit for you. They are designed for adult baseball and softball players. 
They have a good enough break-in of almost 90% of it coming in from the factory and 10% will be done entirely by you. They have immense impact protection, which is gonna protect you from all those fast passes and hard impact balls coming to you. They also have a game-ready shell that gives a pro feel and retains pocket shape for quite a long time. 
Pros: 
Perfect Size 
Affordable 
Good break-in  
Pro Leather quality 
Cons: 
Durability is highly compromised 
Frequently Asked Questions 
How do I choose my first baseman gloves? 
First, you must determine your hand size and what's most comfortable for you. Then you could check the quality of the leather. You must also ensure that there is sufficient padding on the palm areas. Opt for something with a single post web that would be really apt to work with. Check for flexibility in the glove, by ensuring its fingers are able to scoop it up. Test the wrist closure to see whether it's secure and adjustable according to your taste.
Why does the first baseman need a different glove? 
So first basemen typically need a larger glove because they are the target of major throws that come their way. The elongated shape helps you to scoop and stretch out easily. The extra padding in the palm allows you to absorb the impact. And most of all the single post web design helps to secure the ball easily. 
How to break in a first-base glove? 
These gloves are broken as you'd break most gloves. You could either apply a small amount of conditioner or oil to the glove leather to ensure it breaks in. Or you could use a ball or mallet to try and form the pocket for the glove. You could also try and flex the palm and stretch it out easily. Or playing catch is also another great option to try and break it in perfectly. 
Conclusion
In the end, this is all upon your personal preference and what's best suited to your playstyle and catered to the specific design that you choose. 
You could go for something expensive if you like or if you are going for a long-time investment and wanna try and play with something for a couple of seasons. Or you could opt for something more cheaper and keep experimenting to see what's best suited for you and what's more comfortable to work with, while also honing your skills.