Do you know you can build your own portable pitching mound?
You can build a customized mound according to your requirement without spending too much money. This way, you can choose to train all year since this is also perfect for indoor baseball facilities.
But, is it really possible?
If yes, then what are the steps that you need to follow?
Here, we will get to know everything related to building a pitching mound at your home.
Can You Build Your Own Pitching Mound?
Yes.
You can definitely build your own pitching mound and let all the fun begin from where you build it in a game of baseball. It should be noted that a pitcher's mound is the domain of the game. The raised dirt area in the center of the infield is where the pitcher pitches from.
Why Should You Build a Portable Pitching Mound?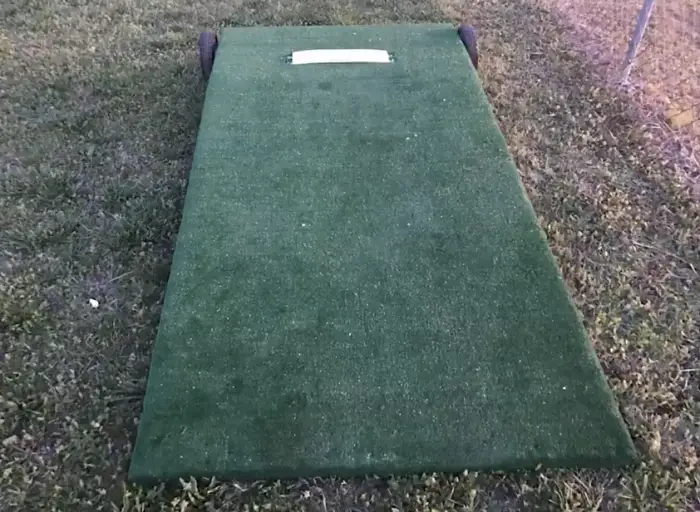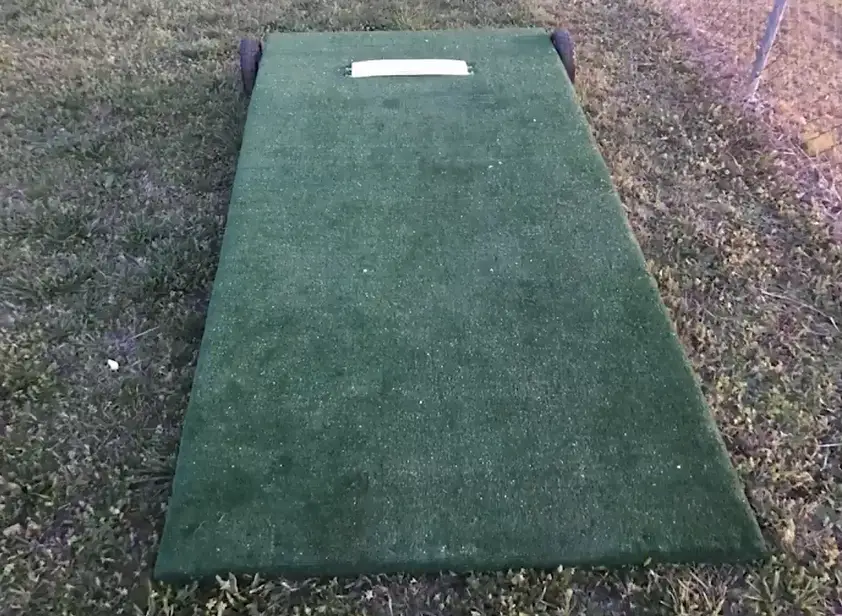 Permanent pitching mounds are so the thing of yesteryears now. The potential of portable pitching mounds over permanent pitching mounds is huge. You should go for building a portable pitching mound as they can be taken on and off the field.
Another reason for anyone to build a portable pitching mound is that one can build it according to any specific height or taper in mind.
You can build it so as to accommodate any age group and that is another perk of building your pitching mound.
Portable pitching mounds are also really low in maintenance. Unlike permanent pitching mounds that require a lot of effort to keep them working fine.
Portable pitching mounds can be used when practicing alone at home and in outdoor games as they can be moved around. Be it scorching heat or a heavy shower, nothing can stop you from having a nice time at a great game of baseball. 
Obstacles in Building a Pitching Mound
Now, if you are looking for an affordable game of baseball where you do not have to invest much, you can start with building your own pitching mound. A pitching mound that is self-made and portable will surely make you the talk of the town as it has a lot many perks over permanent ones. However, building a pitching mound can be quite a task and can be difficult especially for the first-timers.
You have to be specially prepared with all the tools at hand. The unavailability of anyone can come in the way of building a perfect pitching mound.
Then comes the clay. If you don't find the suitable clay to mount the pitch, it is an obstacle. You will have to make sure to use two different kinds of clay. On the plateau region and the landing area of the mound, a harder kind of clay on the other hand, for the sides and the back of the mound, a regular infield mix clay.
Another obstacle when building a pitching mound is sourcing for clay. While doing that make sure to pay attention to the type of clay you are getting as bagged clay from suppliers can vary greatly. Hence, mound mixes are the best to work with as they are heavy in clay.
The third obstacle is finding the right height and distance for accuracy. It is very important to find an exact height and distance. However, it is only perfectly possible with the help of transit and a laser.
Moreover, not getting a proper orientation for your pitcher's mound can be one big hurdle.
Many a time, not establishing the right moisture content within the clay mix can be quite disruptive in the process of smooth building of the pitcher's mound.
Steps of Building a Portable Pitching Mound
A portable pitching mound comes in handy and therefore it's easier to change positions. Also, why spend so much money on permanent ones if you can just build on your own. Here is the stepwise instruction for building a portable pitching mound:
To build a standardized mound, the height needs to be 10 inches of which 2 feet is the level section and 6 feet is the slope section.
Step 1: First, get your plywood which I am assuming is an 8-foot ply, sliced into a 2 and 6-foot section and 16-foot ply into a 10 foot and 6-foot section.
Step2: Secondly, mark the opposite ends of the 10-foot ply into 2-foot level sections. Once marked, draw a line connecting the 2-foot marks, so as to do the cutting of the ply.


Step 3: Once you have the cut pieces of the ply, you will have four pieces yielded of the two planks. Now join them together with the 2-foot sections aligning as a plateau so as to make a downward slope. You have the skeleton of the mound now.
Step 4: Afterward, decking is the 4th step. It especially requires ribbed nails. Align the 6-foot ply on top of the frame and nail them in.
Step 5: Then comes pitching rubber. You can buy the pitching rubber online or anywhere near you but make sure it has nails on the edge corners instead of the bottom. This makes it easier for bolts to be used.
Step 6: After that, the next step is surfacing the mound. You can either use a carpet or simply paint it out green.
Step 7: Lastly, attach two wheels by bolting onto the frame. This helps in moving the mound around.
Purchasing a New Pitching Mound vs. Building Your Own
If you are confused about whether you should invest in a new one or create your own, you need not be anymore. If you have a knack for engineering crafts, then I would suggest, you should build your own mound as the end result of playing the game will give you immense satisfaction knowing you built it from scratch.
It is much affordable when you choose your products and assemble everything to build your very own pitching mound.
Moreover, you can build it according to your comfortable measurements and therefore you won't have to compromise with your requirement.
However, it can be quite a hassle if you are not really that into building stuff because it requires a lot of patience to finish up what you started. So, if you are ready to buckle up and take wood and saw in your hands, then build your very own pitching mound. You will also be a proud owner of it.
Final Thoughts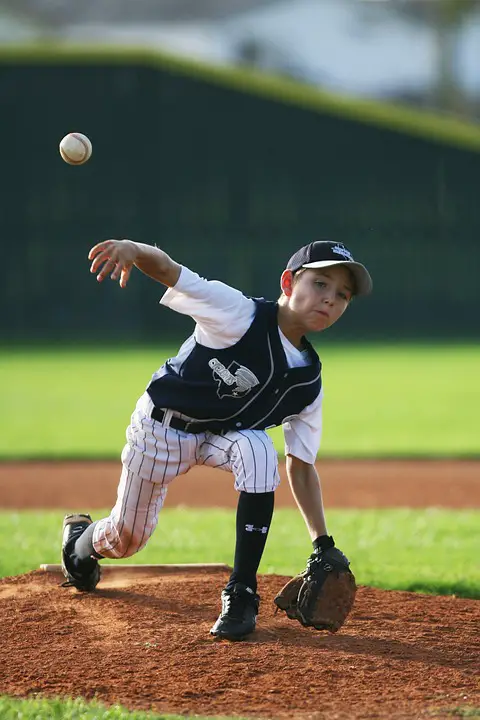 If you are a newbie in this game and are still practicing to become a good pitcher, or if your child is a budding baseball enthusiast, then you can surely go for building your own pitching mound. However, if you are a professional player, you know what you want and maybe then you should go for a mound that you can just pay for and it serves you.
Also, if you do not have the experience of carpentering, then I would say, just put in some extra bucks and get your pitching mound without any effort.
Hope this article was helpful.