Ever wondered what would be your best shortstop glove? 
Well here are some of the best gloves of this season and how they could work for you in the way you perform. By the way, my personal recommendation for the shortstop position is Rawlings R9 Glove, but feel free to check other good gloves that can work for you.
So let's take a look at them, shall we? 
Best Gloves for a Shortstop 
Well, here we have a selected range of brands that offer the best type of performance catered for you especially. 
Rawlings Sandlot Glove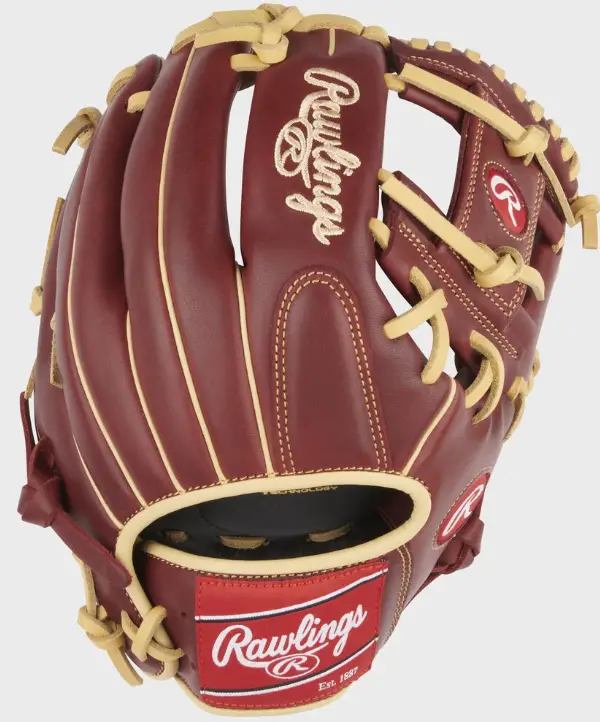 We all know and even any baseball fanatics know that one can never go wrong with Rawlings. The Sandlot series are perfect for short stops because they have modified trapeze and closed webs. 
These are perfect to trap the ball and prevent the chances of the ball slipping. They also have a shallower pocket that enables quicker transfer throughout the game without hindering the performance of the player.
Generally, the Sandlot series gives the shortstop gloves 11.5" which is perfect and they are not big so they easily know how to control the ball and enable flexibility as well as mobility. These also offer protection from those hard-hit balls due to quick transfers padding and lining around the palm and fingers.
Pros
Reliable brand and trusted by baseball enthusiasts.
Modified Trap-Eze and closed webs for secure ball trapping.
The shallow pocket allows for quick ball transfer.
Control and flexibility due to smaller glove size.
Good mobility on the field.
Offers protection with padding and lining for hard-hit balls.
Cons
May require some break-in.
Limited color and style options in the Sandlot series.
May not be suitable for players with larger hands
Rawlings Heart of The Hide Gloves 
And yes of course this list wouldn't be complete if we didn't recommend the Heart of the Hide. These are one of Rawlings's pride and joy and they do so by performing well on the field too. 
Well yea, maybe they are overrated but rightfully so because of their unique properties and mesmerizing quality too. Let us also not forget that these gloves are at the top of the game in the baseball industry with followers and dedicated MLB players using these too. 
These gloves have a shallower pocket and smaller glove hand openings enabling shortstop players to have better control at transferring the ball quickly and efficiently. These also reduce the risk of the ball slipping out from the player's hand and thus carefully being able to do quick hand throws. These are the best baseball glove for a shortstop without a doubt. 
Pros
Premium leather construction for durability and longevity.
Excellent pocket shape and size for secure ball control.
Provides a comfortable and snug fit for a better feel.
Designed with specific features for infield play.
Trusted by professional players and widely used in the sport.
Cons
Higher price range compared to other glove options.
Wilson A1000 
Yup…Wilsons are there on this list too. The Wilsons A1000 is the perfect glove for shortstops they deliver and cater to your playstyle and desire. While enhancing your gameplay on a maximum level. Thus giving you top-notch performance. 
These gloves without a doubt will give you what you desire the most and that is excelling and delivering on the field flawlessly. The pocket size and shape allow shortstops to secure the ball quickly while also ensuring a firm grip on the ball whilst reducing the chances of the ball slipping from the hand. 
Overall the Wilson A1000 has a great value for money, so if you're not looking for a long time commitment then these gloves are your best choice to go for. 
Pros
Quality construction with durable full-grain leather.
Pro-inspired design optimized for shortstop play.
The quick break-in period for faster game readiness.
Comfortable fit with padding for extended play.
Excellent ball control with optimized pocket size and shape.
Versatility for infield positions.
Good value for the price.
Cons
May not provide the same premium features as higher-end models.
Personal fit and preference may vary.
Rawlings R9 Series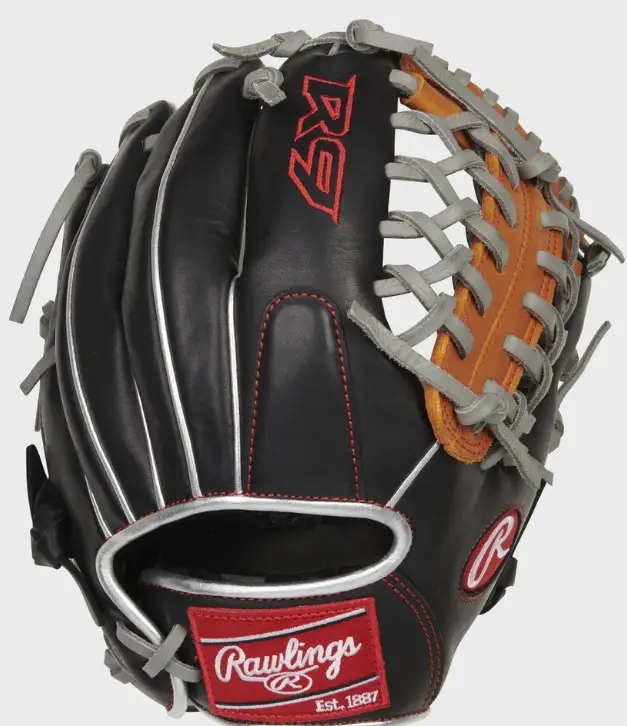 The Rawlings R9 series is another great option for shortstop players as these have a durable quality, therefore, making them all the more long-lasting on the field. 
They have an optimal pocket size that is perfect for quick ball transfers as well as for secure ball control. They have adjustable straps and padding that are perfect for maneuvering while also providing you immense mobility and flexibility. Therefore you could consider them the best glove for shortstop players. 
The Rawlings R9 is designed to have better ball control for optimized infield play. They are also designed to take hard impact transfer of ball thus protecting the player.
Pros
Lightweight and durable construction.
Pro-style patterns for infield play.
Soft and flexible leather for quicker break-in.
Secure and comfortable fit.
Reinforced palm and web for durability.
Improved ball control with optimized pocket design.
Good value for the price.
Cons
May not have the same premium features as higher-end models.
Lesser prestige compared to top-tier professional models.
How To Choose A Glove For ShortStop 
The best way to choose a glove that would be considered the best shortstop glove is based on the factors listed below: 
Webbing 
Webbing is an important factor that shortstop players must consider because it also determines how easily you can have the ball control whilst also securing the ball. 
I-Web: I-Web is a popular choice among many infielders because it forms a shallower pocket, that helps the player to secure the ball easily, whilst giving them enough visibility. 
H-Web: This is another popular choice among many infielders because of the rounder pocket it creates giving it more flexibility to work with at shortstop. 
Modified Trapeze Web: This is just the Modification of the I-Web that gives a secure placement between the thumb and pink whilst also giving a shallow pocket and providing good visibility too. 
Size 
The best sizes that you can consider are anything from between 11.5 inches to 11.75 inches these gloves are good enough to give you ball control. And go also for ground for balls whilst giving you enough ball control, mobility, and flexibility too. These also help the players to do the quick transfer that is necessary for the position that they play.
Pocket Depth
This is the most important factor that one must consider when buying gloves to work at Shortstop. The Pocket depth involves the players giving quicker transfers other than this they also help with quick retrieval of the ball. This should also be able to give enough visibility to the shortstop when they play at various positions within the infield, whilst not hindering their flexibility or mobility factor in the least. 
Conclusion
Well, this all depends completely upon your preference and your play style. But such factors are quite important to consider because you might not be able to give your best performance if one of these factors were compromised. 
I suggest that as a beginner player, you should go for these options at the beginning and consider these factors as you improve you should try and consider options that are best suited for you later.