Have you ever been looking for a pitching machine that will help you through your daily practices into becoming an excellent baseball pitcher?
There are many pitching machines available in the market, but you might have heard of this machine brand we will talk about!
The Louisville Slugger has both blue flame and black flame pitching machines that every baseball pitcher must possess for their practices. To improve hand and eye coordination, these two machines might help you, but do you think they both have differences, or is it just their color that makes them distinct from one another?
Let's compare them both to know more about the Blue and Black Flame Louisville Slugger pitching machines.
Blue Flame vs. Black Flame (In a Nutshell)
The construction of LS Blue Flame and Black Flame Pitching Machine is almost the same. But, I feel the Black Flame is slightly more durable than Blue Flame.
The second difference is in the pitching speed. The Black Flame can throw balls at a speed of 50 MPH, while the Blue Flame can throw balls at a speed of 45 MPH.
Blue Flame Pitching Machine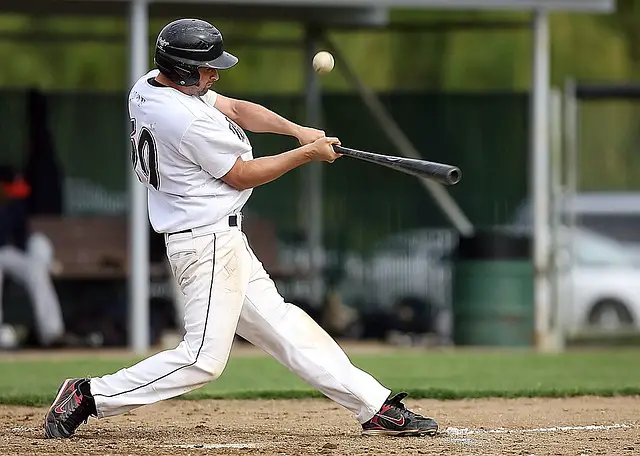 By throwing real baseballs and softballs ahead the field to train baseball pitchers, this Blue Flame pitching machine can help batters and coaches enjoy a batting practice or a coach-pitch game. It makes excellent use for games and practices, at home or not.
This machine's lever-action flicks baseballs with consistent speed and location. It throws hard balls from 18 to 45 miles per hour with its quick speed controls, and the machine can throw up the light and plastic balls to 60 miles per hour. It can also throw slowpitch softballs with up to 12-inches arc!
The Babe Ruth League and Pony Baseball and Softball have this Blue Flame as their official pitching machine. Not only does it throw any ball type for batting practices, but it is also durable and manageable enough for people to operate and use during baseball games.
This pitching machine is entirely manual. Most of the time, electricity is an issue for the machines people use to work, but this one does not need any battery or electrical connection before usage.
As it throws accurate hard ground balls and fly balls, you can consistently associate this manner with incorporating into your drills and eliminating the need for the ball hitting during drills.
Black Flame Pitching Machine
The Black Flame pitching machine has an almost identical design with the Blue Flame. It is an excellent entry-level ultimate multi-sport training aid for coaches and players, and it can throw any ball type that needs to be batted during practice sessions. The ball throw includes baseball, softball, cricket, tennis, soccer, and volleyball.
Since this pitching machine proclaims to be accurate, it can simplify your training by throwing different pitches types between 18 to 50 miles per hour. It is compatible with a simple, plastic, restricted flight, and hard and softballs.
This pitching machine only weighs 24 lbs, making it totally portable while being sturdy, mechanical, and easy to operate. It comes with an arm attachment, even when it almost looks the same as the Blue Flame. 
Baseball pitchers can take this anywhere: may it be outdoors or indoors; this machine can throw perfect pitches without electric cords or batteries.
It is also the official pitching machine or Pony Baseball and Softball and Babe Ruth League.
The interchangeable components can let this machine switch from throwing strikes to ground balls or high fly balls. Even when this is a manual pitcher, it works wonders to help players and coaches train as hard as they can.
What Are Their Similarities and Differences?
The Blue and Black Flame are almost the same in every way, but they also differ in some parts. You might be confused about how and where they become distinct from each other, so here is a summary of their component and purpose.
Similarities of Blue Flame and Black Flame
Both pitching machines are efficient for different ball training. They can throw perfect pitches to help players train and can throw different types of balls.
Both machines are completely manual! You need not worry about electric cords or batteries, even looking for a power outlet only to let the pitcher throw balls at the field. These pitching machines can pitch with their structure, and you can enjoy your practice sessions without any battery issue interruptions.
The Blue and Black Flame can be assembled easily with the manual that comes with the equipment. 
Portability is not an issue because both machines weigh enough to be transported wherever you want.
Differences of Blue Flame and Black Flame
The lever action in Blue Flame is often used as an alternative in coach-pitch leagues, helping overcome the fear of live pitching.
The Blue Flame can throw regulation baseballs and fastpitch softballs up to 45 mph, but the Black Flame can throw balls up to 50 mph speed. However, the Blue Flame can throw lightweight practice softballs and baseballs up to 60 mph!
The Black Flame weighs around 24 lbs, while the Blue Flame weighs 25 lbs. There might only be a pound of difference, but this equates to their difference in the structure and components built with each pitching machine.
Which Pitching Machine Works Better?
Blue Flame Pitching Machine for Regular Field Practices
Even when both pitching machines are almost the same, the Blue Flame is much better to be used on casual game practices. This machine has lesser functions than the Black Flame, but that does not mean its work quality is affected. It still works the same, plus it can throw different balls.
Black Flame Pitching Machine for Versatile Usage
Remember that the Black Flame machine can run five miles more than the Blue Flame. You can also use this machine for regular practices, but you have better options with this one. Players and coaches can operate this machine to different uses, plus it does not limit the ability to cater players to having more sustained arm extensibility. This machine costs more than the Blue Flame, but the price is worth the benefit you can get.
Final Words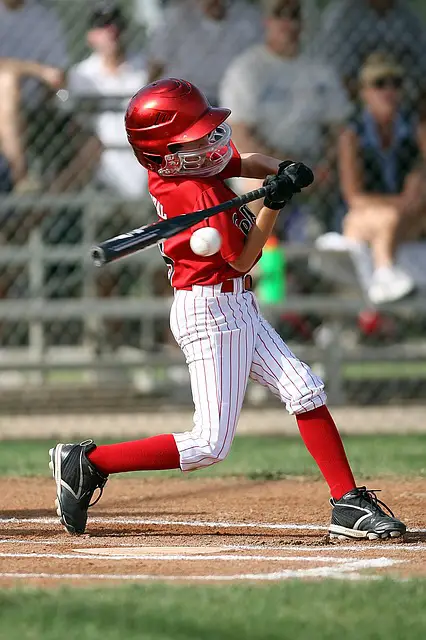 When it comes to baseball pitching, the Louisville Slugger Blue pitching machines are immediately recommended for players and coaches. The Blue and Black Flame Pitching Machines are almost identical, but they still differ in some ways. We can recommend both these pitching machines, but their purpose depends on your budget and your usage. 
The Black Flame is more versatile than the Blue Flame, but both works wonder when pitching. Choosing which one you want to take home must be thought through thoroughly to ensure your investment is worth the price. So, be sure what type of machine you wish to use to find the best pitching machine.
Don't be afraid and choose your fighter, our baseball player!