Looking for the optimal radar gun that will capture the speed of your pitching or batting? Considering to buy Stalker Sports 2 Radar gun? 
Be sure to check this review, and then buy it! I have given a detailed review of this radar gun, so you can check out whether it's good or not for you. 
Let's get into it! 
Stalker Sports 2 Radar Gun Review
The Stalked Sports 2 Radar gun is the perfect type of gun, for measuring your speed, and if you are looking for one for either training yourself or even coaching youth players. The best thing about the Stalker Sports 2 Radar Gun come with, the gun of course, that comes with a handle that has batteries installed within them and they also come with a stand. They also come with an adapter to charge up the batteries. The Stalker Sports Radar 2 comes with a built-in LCD screen and therefore it's pretty easy to indicate numbers.
So all this is pretty standard for what you get in a Radar gun. The gun itself is pretty great for both amateurs and pros alike. It can measure from 5 – 150 mph so that's pretty great honestly and they also have a plus or minus accuracy of 0.1 mph. This can measure everything from up to 350 feet, which is super cool to measure with that sort of accuracy and distance. It's simple as turning it on, by pushing the speed button and then standing in front or even behind the person at whose speed you are trying to measure, push the trigger and you will get an accurate reading within minutes. 
Wanna know what was the speed of your last pitch? Well fret not they have this feature installed as well, you simply press the recall button and you will get the result of the speeds of your last 5 pitches, so you don't have to go around measuring anything as such. The gun weighs hardly 2 pounds so it's super easy to carry around. And it's really designed in a way to make it fit your hand comfortably. But if you are not one for carrying the entire thing around then, they come with a tripod stand so you just easily place it on that, and you're good to go and also come with an AC adaptor as well. Stalker Sports 2 Radar gun is absolutely perfect for anyone who wants to understand the basics of their pitching or for anyone who wants to improve their speed consequently. 
How to Use Stalker Sports 2 Radar Gun
It's pretty simple to use the radar gun, you either place it on the tripod that is given or you could also use it with your bare free hands. Now normally the radar gun will come with the settings pre-done from before itself, but if you wanna tweak something to your liking then this is how you do it. Simply turn on the machine and then press the menu, there are several options like range, target, units, and even velocity. So you just press the recall button and then select the option to scroll up and down. Of course, then you select your desired option of how you want to play with. Then it's as simple as turning on the button and then starting to measure your speeds of pitch or batting. Technically this is another great point of the Stalker Sports Radr 2 it's super user-friendly and you can use it with ease and no problems at all.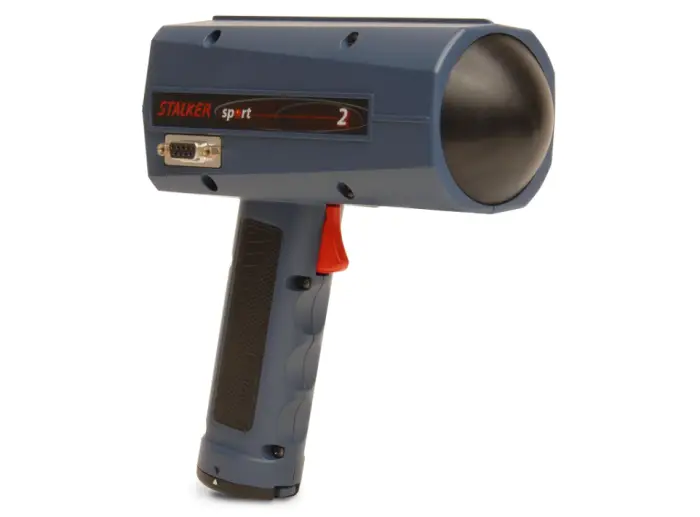 Final Thoughts 
Overall the Stalker sports radar gun is an absolute one-of-a-kind gun and if you are looking for something accurate and powerful then this is the radar gun of your choice. This will work charms in detecting the right speeds and will give you the best results and improve your pitching subsequently.