You must be looking for the top gloves out there, which will deliver performance and just be overall the best type of glove to invest in.
Well, fear not! Because I have arrived with the softball glove companies that are the best in the industry. 
Well, let's get started! 
Wilson 
The Wilson softball gloves series are quite literally the best. Each of their gloves is tailor-made by their master craftsman with utmost precision and detail. The gloves are practically made to fit your play style and cater to your taste. Wilson has a longstanding name in providing the best baseball and softball equipment so if you wanna try your luck at something then these gloves are with every big buck. Wilsons would never feel to meet your end of expectations.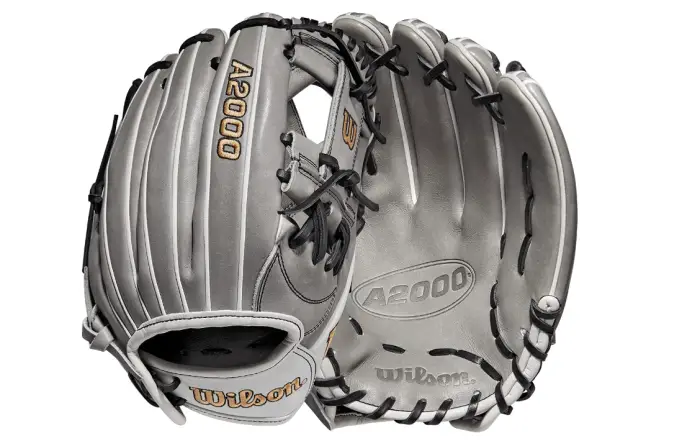 Rawlings 
Well, we have another glove, that has quite a longstanding name. I'm pretty sure most people know how reputed Rawlings can be. They have everything there is you need in a glove. From the detailing to the sizing, to the stitching, and just the overall glove itself each of these characters is taken into consideration to give you the best type of glove you will need to play in the field. Glove manufacturer and the company itself make sure to cater to your choices and need specifically. Now if you are confused about which product to buy, I have a great deal of detailed comparisons between each of their famous products. One of them being, a detailed comparison between Rawlings HOH and Pro Preferred gloves. So, go check them out!
Mizuno 
Mizuno gloves are another great pair of gloves that you should definitely be worth putting your shot in. Each of the gloves is manufactured and tailored to meet the standard of professional as well as youth players. Like other industries out there, Mizuno takes extreme care of its customer base and provides what's best for them and suitable for their needs thus giving them immense liberty in choosing what's right for them and made for their play style. 
Franklin 
Franklin gloves have also a really good name in the baseball as well as softball industry they prove to give the best type of gloves and offer what suits the best for their dedicated player. A lot of people love the styles that they come in and their liberty to choose the glove based on their liking. The Franklin gloves are beautifully made and tailored to meet the standards and requirements of pros and amateurs alike. 
All Star
Now all star is just the top brand out there providing all types of sporting goods. So you can be sure that these gloves are given the utmost consideration when being prepared. These gloves will definitely meet the needs of the sporting world since they specialize in them. Moreover, these gloves are designed to give and deliver the best performance on the field, while catering to customers' needs.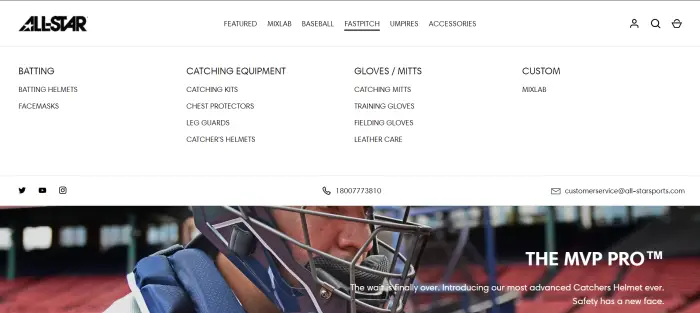 Nokona 
As you know Nokona really has an outstanding name in the market, they were created first back in the 20th century and then specialized in making different sporting goods. But all this led to them making the best type of gloves that are meant specifically for the needs of the fastpitch softball players. The gloves are meant to deliver the best of the best performance and give players a sense of creativity and flexibility on the field. 
Akadema 
The gloves company was made in the hopes to make innovative technology as well as make baseball and softball games interesting for the future generation. It was made by a former baseball player, in hopes to make the best gloves out there that will deliver the performance needed as well as match the player's preference, play style, and design requirements. Overall, the Akadema gloves are just generally the best buy you could get as a fastpitch softball player. Just hearing this makes you wanna invest in a pair of Akadema gloves, then do check out this Akadema gloves review, to know more features about the gloves.
Shoeless Joe 
Shoeless Joe Gloves have specialized in making gloves for almost 100 years now. The gloves have an antique and vintage look and feel to them giving you the feeling that you're almost reaching the level of the pro at that time. The Shoeless Joe gloves although rugged in look have amazing comfort and provide the best feel on the field. They deliver performance continuously and have never stopped delivering them even in this day and century. 
44 Pro 
44 Pro gloves are personally one of my favorite gloves out there in terms of looking for something customizable. Since these gloves come with the most premium quality at the most reasonable price. They specialize in both baseball and softball gloves. Their softball option is pretty much catered to your needs and play style, giving you a lot of freedom to choose what you're most comfortable with. Their customization process is smooth. So 44 Pro is really worth the shot! Lucky for you, I have a 44 Pro Gloves review made just for you.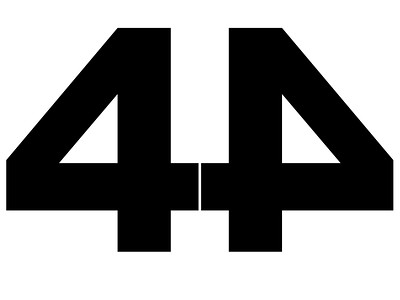 Rico 
These gloves are another line of gloves that specialize in making both customizable baseball and softball gloves. They are not reasonable as 44 Pro, but they definitely hit the spot for making the best softball gloves out there and are really great at delivering the topmost quality. Along with that, they deliver their players with the necessary performance that they require on the field. Making these gloves your next best bet to go for. 
Easton
Although a lot is not spoken about Easton. It still is fairly a great glove and will deliver the performance you need. The gloves work like a charm and specialize in making most sporting goods. The gloves are beautifully created to match your needs but also give you the best of the best results on the field. Increasing your performance and making you an awesome player on the field. So Easton is definitely your next splurge if you are looking for something other than the popular brands. 
Marruci 
Marruci like most other baseball gloves out there are made with durable leather. Moreover, they have a lightweight factor to most of their gloves giving them a sort of ease and flexibility to move around in the field. Marruci gloves are gonna deliver you the comfort and control you need on the field, while still enabling you to secure the ball easily and not hinder your movement one bit. So once again Marruci is indeed one of a great investment.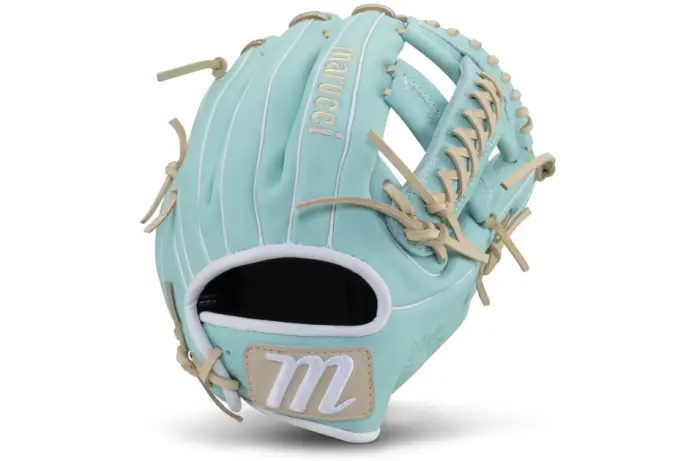 Miken 
Miken specializes in almost all sporting goods and will promise to deliver you the best quality of products ensuring that you get ultimate customer satisfaction. Along with that Miken ensure that you get control and mobility when performing on the field, enhancing your performance, while also giving you enough room to learn. The gloves are made to cater to your style perfectly and to give you that comfort and flexibility factor whilst not hindering your movement ever so slightly. 
Well, these were just a few of the common brands out there for softball players. But if you are looking for some of the best brands for baseball gloves, then you have come to the right place. Check out this article, to learn more!